"To do what nobody else will do, in a way that nobody else can do,
in spite of all we go through, that is what it is to be a nurse." – Rawsi Williams
Whatever the setting, whatever your credentials, healthcare providers around the world are being pushed past their breaking points… yet we continue to do what nobody else will do, in a way that nobody else can do it.
Now, despite your determination and best intentions, the months of working overtime, while being short-staffed, not to mention the constant stress, anxiety, and exhaustion, have taken a toll on your well-being.
You can't seem to relax at home. It's hard to sleep through the night. Lack of public support has you feeling like all your hard work and sacrifices don't even matter.
But we're here to tell you that — not only is your work as a nurse essential — YOU are essential and YOUR health matters too!
The Stressed-Out Nurse's Survival Guide:
Self-Care Solutions to Avoid Burnout, Support Your
Wellbeing, & Address Conflict in the Workplace
Valued at $589.96
Enjoy a steep discount just for you — our frontline heroes.
Only $99.99 Today!
Our new online video training was designed with a nurse's long hours, busy schedule, and biggest stresses in mind. Take your time with the course material — it's yours to keep and learn from forever, at your own pace.
Learn ways to transform your life and your practice with the field's top experts in self-care for nurses: Sara Lefkowitz, RN, BSN, MPA, Vanessa Ruiz, ND, RN-BSN, and Theresa Puckett, PhD, RN, CPNP, CNE, Nurse Educator.
Connect instantly with nurses on the frontlines all over the country — from the comfort and safety of your home — then return to work feeling rejuvenated and ready to conquer the world.
As nursing professionals with decades of experience, we've been in the trenches and know your struggles firsthand. That's why we know exactly what you need to improve your body, mind, and life.
Get actionable changes you can make today, in the areas of:
Stress Management — Practice in-the-moment stress reduction techniques…


Emotional Wellbeing — Analyze compassion practices that help nurses regulate emotional distress…


Workplace Culture — Choose ways to professionally respond to workplace bullies…


Nutrition — Implement the 9 Foundations of Healthy Weight Management into your lifestyle…


…and so much more!
You can overcome burnout and enjoy your life—and your work—like you used to!
Our life-changing, career-saving training has already helped your colleagues beat burnout, and we're certain it can help you too!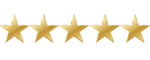 "This came at a great time in our cycle of COVID-19.
I was nearing burn out but feel soooo much better now.
"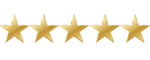 "
Five stars.
Very interesting and helpful topic during this COVID-19 Pandemic."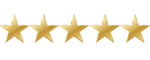 "
Very beneficial information to tap into while dealing with this pandemic
to aid healthcare providers to take care of themselves so they can care for residents."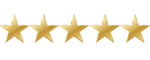 "
Dr. Ruiz was wonderful.
I would take any other classes offered by her."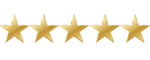 "I am very happy to have registered for this course.
As a nurse for 14 years
, I realize more pain as we age, and I appreciate Dr. Ruiz view on optimizing health.
I hope I can put what I've learned into practice.
"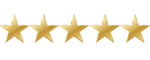 The Stressed-Out Nurse's Survival Guide:
Self-Care Solutions to Avoid Burnout, Support Your Wellbeing, & Address Conflict in the Workplace

Valued at $589.96 — Only $99.99 Today!

What you'll discover in this course:
Self-Care — Your Most Important Survival Strategy!
Managing Stress and Exhaustion with an Easy Mindfulness Practice
The Power of Self Care
Too Much Stress, Too Little Time: One Minute Stress Busters That Change Everything
The Unique Needs of Nurses —
De-Escalating Tension and Finding Comfort in Times of Overwhelm
Mindful Communication and Empathic Listening
Strategies to Overcome Burnout and Emotional Exhaustion
Increasing Empathy and Self-Compassion with a Tonglen Practice
Getting Back in the Zone with a Self-Compassion Practice
Daily Stress is a Given — How do You Respond?
Dealing with Chronic Stress
Stress Reduction: Creating a Calm Kit
Regulating Difficult Emotions with Mindful Meditation
Stress in the Healthcare Environment — Creating Calm in High Acuity and Emergency Scenarios
Managing Stress in the Middle of a Busy Workday
Team-Building Strategies to Increase Support and Cooperation
Professionally Responding to Blame, Criticism, Workplace Bullying, Coworkers, and Gossip
Increasing Job Satisfaction with Self Care and Wellness
---
Nurses in the COVID-19 Pandemic:
Work and Home Strategies to Reduce Your Stress, Fear and Frustration
with Sara Lefkowitz, RN, BSN, MPA
Remaining Calm During
Coronavirus Storm
Expressing Gratitude to Healthcare Workers
Coronavirus Challenges:

Intensification of Stress
Lack of PPEs
Fear of Contracting the Disease
Anxiety About Transmitting it to Others
Staffing and Workload  

Extending Kindness to Coworkers
Destress by Letting Go of Being Perfect/Accepting That We Are All Doing the Best We Can
Staying Mentally and Physically Healthy: Meditation, Sleep, Safety, Exercise, Diet
Experiential Practices: Mindful Meditation, Mindful Check In, Mindful Handwashing, and Empathetic Communication   
Transitioning to Home: Leaving Work at Work and Being Present for Yourself and Family
---
PLUS, TWO FREE bonus items — a $279.98 value… yours totally free of charge!
Weight Loss Solutions for the Busy and Stressed Nurse
— with Vanessa Ruiz, ND, RN-BSN – a $219.99 value!
Are you a stressed out, overworked nurse who, over the years, have found yourself feeling uncomfortable in your own skin?
You don't like how you look, you aren't the role model you should be for patients, you just don't feel healthy… or happy?
In this recording, Dr. Ruiz, a Naturopathic Doctor and Registered Nurse, will help you unlock your own potential for weight loss in a healthy and sustainable way.
Click here for information about Vanessa Ruiz
Combat Nurse Bullying: Proven Strategies to Take Action
— with Theresa Puckett PhD, RN, CPNP, CNE, Nurse Educator — a $59.99 value!
It seems contradictory that one can be both a nurse and a bully — but it happens all the time.
In less than 90 minutes, understand why so many nurses become bullies AND identify the exact steps you need to take to protect yourself at work.
Stand up for yourself and others who have been disrespected, gossiped about, or criticized in front of patients or families. Turn your department into a peaceful and enjoyable place to work!
Click here for information about Theresa Puckett
The Stressed-Out Nurse's Survival Guide:
Self-Care Solutions to Avoid Burnout, Support Your Wellbeing, & Address Conflict in the Workplace

Valued at $589.96 — Today just $99.99!

Is this the right course for me?
This course is intended for the nurse, or any healthcare professional, who:
Is exhausted and frustrated by a heavy workload and not enough me-time.


Can't leave problems at work and struggles to un-wind and relax at home.


Eats mindlessly because they are sad, stressed or bored.


Is tired of dealing with toxic or abusive co-workers, supervisors, and patients.


Deals with gossip, blame, and shame on a regular basis and is sick of it.
---
Take the Next Steps in Reigniting your Passion for Nursing


But don't stress about finishing the course "on time." You'll have unlimited access to all course videos and materials online forever, so you can learn at your own pace and convenience!

Watch for an hour while washing dishes. Tune in for ten minutes as you walk the dog. Whenever you can find time in your busy schedule this training will be waiting for you.

Plus, with the PESI Mobile™ app you can access and download course content from anywhere, at any time, on your mobile devices.
Safely collaborate with other professionals through interactive message boards. Share your stories, ideas, and words of encouragement with a supportive group of other healthcare providers who can relate to what you are going through.
When you finish this course, you'll breathe a huge sigh of relief as you start to apply
the tools you need to live a life with energy, purpose, and joy!
---
100% Satisfaction Guarantee
Register for this intensive training course without risk. If you're not completely satisfied, give us a call at
800-844-8260
.
We're that confident you'll find this learning experience to be all that's promised and more than you expected.
The Stressed-Out Nurse's Survival Guide:
Self-Care Solutions to Avoid Burnout, Support Your Wellbeing, & Address Conflict in the Workplace

Valued at $589.96 — Only $99.99 Today!