Advance your practice with critical new updates from the leading experts in geriatric care
Discover powerful strategies to care for older patients and earn your credentials as a Certified Geriatric Care Professional (CGCP).
In this comprehensive training, you'll hear from an amazing interdisciplinary team of 28 experts, including MDs, NPs, PAs, PTs, OTs and more. They'll share the latest evidence-based updates, pharmacologic interventions, and comprehensive management approaches for the most common and serious conditions you see when caring for older adults.
You'll walk away from this self-paced course with increased clinical confidence and up-to-date interventions for dementia care, fall prevention, nutrition, wound care, medications, diabetes management, pain control & more!
You'll also earn up to 56.25 CE hours, including up to 23.75 Pharmacology CE hours!
Register today risk-free.
Geriatric Certification Course:
Dementia, Medication, Wound, Fall & Nutrition Updates
Valued at $3,269.70

— Yours Today For Only $499.99
Take a peek at some of the geriatric healthcare sessions you will have access to!
Antibiotic Selection for the Geriatric Population
Eric Wombwell, PharmD, BCIDP


Risk Assessment and Fall Prevention in Older Adults
Debra F. Stern, PT, DPT, DBA, CLT, CEEAA, CFPS


Improve Your Influence and Impact in the Geriatric Industry
Michael Chua, PT, DPT, CDP, CADDCT, CCI, SFS


Diabetes Medications: The Latest Treatments & Guidelines
Tracey Long, PhD, MS, MSN, RN, APRN-BC, CDCE, CCRN, CNE, COI


Gastrointestinal Pharmacology Update
Peter Buch, MD, AGAF, FACP
Pharmacology Update for Common Neurological Disorders
Ebonye Green, MNSc, ACNPC-AG, CNRN, SCRN, APRN, FNCS


Nutritional Strategies for Improving Quality of Life with Parkinson's Disease
Esther Ellis, MS, RDN, LDN


Wound Prevention and Management
Jeanine Maguire, MPT, CWS®


Medical-Legal Concerns Specific to the Care of Older Patients
Rachel Henderson, PhD, MS, RN, HCRM
Course Features
Designed for interdisciplinary clinicians – Nurses, NPs, PAs, PTs, OTs, SLPs, PharmDs

Keynote session with Dr. Jill Taylor

Updates on evidence-based care, pharmacologic interventions, and comprehensive management approaches

30 leading specialists to deliver vital content (MDs, NPs, PAs, PharmDs, PTs, OTs and more)

23 FREE bonus videos to watch at your convenience

Earn up to 56.25 total CE hours

Includes up to 23.75 Pharmacology CE hours!
Geriatric Certification Course
Valued at $3,269.70

— Yours Today For Only $499.99
Core Sessions
Using Whole Brain Living to Improve Your Relationships with Older Adult Patients
Jill Bolte Taylor, PhD, is a Harvard-trained neuroscientist who experienced a severe hemorrhage (AVM) in the left hemisphere of her brain, causing her to lose the ability to walk, talk, read, write, or recall any of her life. Her memoir, My Stroke of Insight, documenting her experience with stroke and eight-year recovery, spent 63 weeks on the New York Times nonfiction bestseller list and her 2008 TED Talk was the first ever to go viral. Dr. Jill was chosen as one of Time magazine's "100 Most Influential People in the World" and was the premiere guest on Oprah Winfrey's "Soul Series" webcast. Her new book, Whole Brain Living – the Anatomy of Choice and the Four Characters That Drive Our Life, is a #1 release on Amazon in categories ranging from Neuroscience to Nervous System Diseases and Stroke.
Click here for information about Jill Bolte Taylor.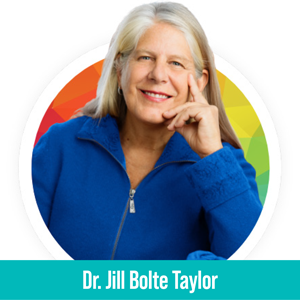 Keeping Patients Off the Floor: Identifying Fall Risk and Preventing Falls in Aging Adults Throughout the Continuum of Care
Debra Stern, PT, DPT, DBA, CLT, CEEAA, CFPS, is a professor in the Physical Therapy program at Nova Southeastern University. As co-author of two textbooks, Effective Documentation for Physical Therapy Professionals and Clinical Education in Physical Therapy, she will share her clinical experience in geriatric rehab with an emphasis on balance integrity and fall prevention.
Magnitude and Impact of Falls
Interdisciplinary Roles in Identifying Factors that Contribute to Fall Risk and Falls, throughout the continuum of care
Strategies for Decreasing or Preventing Falls in Aging Adults
Polypharmacy and its Impact on Balance and Fall Causation
Integrating CDC STEADI – Stopping Elderly Accidents, Deaths and Injuries, recommendations for fall prevention
Click here for information about Debra Stern.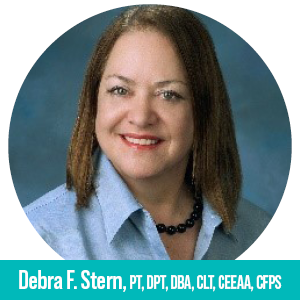 Nourishing the Older Adult: Challenges and Controversies
Liz Friedrich, MPH, RDN, CSG, LDN, FAND, NWCC, has more than 25 years of experience as a hands-on clinician in long-term care facilities and as president of Friedrich Nutrition Consulting, she provides nutrition consulting services with a focus on gerontological nutrition.
Current Issues with Nutritional Status of Older Adults
Nutrition Assessment of Older Adults
Nutrients Needed for Good Health
Nutritional Controversies
Click here for information about Liz Friedrich.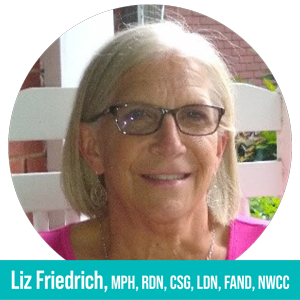 Pharmacology in the Older Adult
Eric Christianson, PharmD, BCGP, BCPS, is a board certified PharmD, board certified in geriatrics and pharmacotherapy, an Amazon best-selling author, podcaster, and national speaker. Author of Meded101 Guide to Nursing Pharmacology, Perils of Polypharmacy, and Meded101 Guide to Drug Food Interactions, he is well known for his expertise and passion. He will take a deep dive into issues in geriatric pharmacology, preparing you to prescribe with confidence.
Physiological Differences of the Older Adult
Perils of Polypharmacy and the Prescription Cascade
BEERS criteria
Deprescribing
Drug Interactions
Over-the-counter medications
High risk medications
High risk drug-disease interactions
Click here for information about Eric Christianson.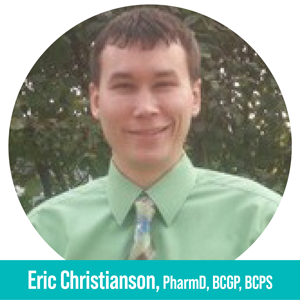 Intentional Caregiving – Revisiting the Psycho-Social Assessment
Kiplee Bell, MD, PA, earned board certification as a Physician Assistant, an additional master's degree in Gerontology, and finally her Doctorate in Medicine. Over the course of her career, Kiplee has worked in a variety of settings and currently, she treats geriatric patients for a wide variety of medical and behavioral symptoms. Join us as we revisit the Psycho-Social assessment. Come prepared to check your own pulse as we further examine how to "caregive" with intention. A closer look at the importance of drug-to-drug side effects and the impact of medical reconciliation in achieving positive outcomes.
The Psychosocial Interview: Examination of the Components
Strength and Support
The Caregiver
Pharmacological Management of Challenging Behaviors
Click here for information about Kiplee Bell.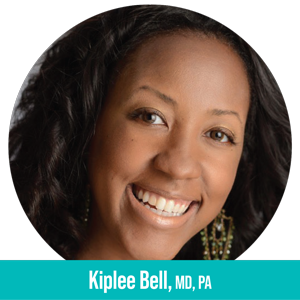 Differentiating Dementia and Developing a Management Plan
Amy Siple, APRN, is a national expert on healthcare issues that impact older adults and the empowerment of healthcare providers. She has been serving the primary care needs of residents in long-term care as a nurse practitioner for over 23 years. She will explore the clinical evaluation of dementia, the cognitive assessment tools we use, and provide a review of realistic goals and meaningful interventions.
Clinical Evaluation of Dementia
Types of Dementia
Nonpharmacologic Care Considerations
Pharmacologic Care Considerations
Click here for information about Amy Siple.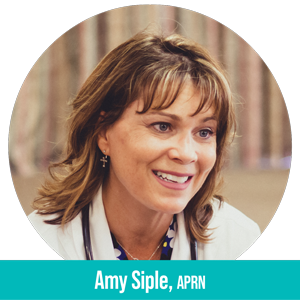 Improve Your Influence and Impact in the Geriatric Industry
Michael Chua, PT, DPT, CDP, CADDCT, CCI, SFS, clinical interest involves pain management, geriatrics, and dementia management. He enjoys treating geriatric patients and bringing out the best in them using positive treatment approaches. He is also the Chief Inspirational Officer for TN Therapy Outsource, LLC and GeriHab Physical Therapy and Wellness, and the author of MisUnderstanding Dementia, Time to Fly, 365 Daily Tips for Dementia Caregivers, Caregivers Freedom Journal and more.
The MENTOR Method to Improve Geriatric Influence and Impact:
M - Meet a Need/Niche
E - Educate, Empower and Equip
N - Network
T - Team of Winners
O - One-on-One Mentorship/Coaching
R - Repeat or Recurring Revenue
Click here for information about Michael Chua.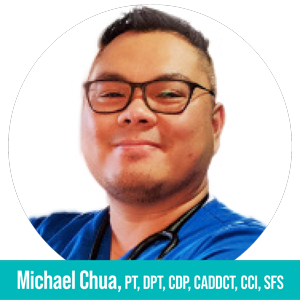 Geriatric Certification Course
Valued at $3,269.70

— Yours Today For Only $499.99
Geriatric Certification Course
Valued at $3,269.70

— Yours Today For Only $499.99
Certification Made Simple
It's never been easier to become a Certified Geriatric Care Professional (CGCP):
Step 1: Watch this online course.
Step 2: Complete the CE test(s) and instantly print your certificate(s) of completion.
Step 3: Submit the Certification Questionnaire included in this training, and your application is complete.*
That's it! No hidden fees. No catch. Just certification made EASY.
*Professional standards apply.
Click here to learn more about CGCP certification.
We partner with Evergreen Certifications to include certification with some of our products. When you purchase such a product, we may disclose your information to Evergreen Certifications for purposes of providing services directly to you or to contact you regarding relevant offers.
100% Satisfaction Guarantee
Register for this intensive training course without risk. If you're not completely satisfied with your new collection of skills, actionable strategies, concrete tools, and go-to curriculums, give us a call at
800-844-8260
.
We're that confident you'll find this learning experience to be all that's promised and more than you expected.