Discover essential new strategies to care for high-acuity patients.
As a critical care professional, you never know what is coming next. Your work is intense, exhausting, and stressful.
Your days are non-stop and it's tough to stay up to date on the newest evidence to find practical solutions during extreme patient situations.
But you love to make a difference. When you participate in the Critical Care Course, you'll train with 17 of the country's leading experts in critical care. You'll walk away with the confidence to manage any crisis... from hemodynamic emergencies... to increased intracranial pressure... to life-threatening infectious diseases and more!
This comprehensive training includes everything you need to stay up to date on the most current and effective interventions and give your patients the best possible care.
Gain confidence as you explore practice-changing treatment for...
Atrial Fibrillation
Emerging Infectious Diseases
Increased Intracranial Pressure
Sepsis and Septic Shock
Hemodynamic Monitoring
Legal Risks for Critical Care Professionals
Up-to-Date Stroke Care
Cardiac Output
Managing the Emergency and Trauma Patient
Neuro Medications
And much, much more!
2022 Critical Care Course
Just $299.99 Today!
Who Should Participate? Nurses, nurse practitioners, physician assistants, and all other clinicians who must maintain state-of-the-art knowledge of the critical care specialty.
---
Course Features
★ Updates on critical care innovations, the latest evidence, and comprehensive management approaches
★ Designed for critical care clinicians — Nurses, NPs, PAs, and more
★ 17 leading specialists to deliver vital training on best practices in critical care (MDs, NPs, and PharmDs)
★ Earn up to 42.25 CE hours — design your own learning experience
★ Includes up to 5 pharmacology CE hours!
★ Maintain your critical care certification with key updates on relevant topics
★ Unlimited access to the sessions
2022 Critical Care Course
Just $299.99 Today!
On-Demand Course Sessions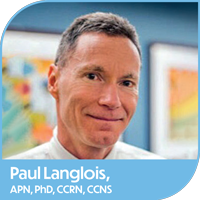 Emerging and Current Infectious Diseases in the Critical Care Setting
SARS-CoV2/COVID-19 — what is new… A LOT!!!
Monkeypox — very closely related to smallpox
Hepatitis A, B, and C
Tuberculosis (TB): Still prevalent and highly contagious
Influenza season
Paul Langlois, APN, PhD, CCRN, CCNS, is a critical care clinical specialist in the Surgical, Medical, Neuro, CCU, and Trauma ICUs of Cook County Hospital, Chicago. Drawing on over 30 years of experience assessing and managing patients with life-threatening diseases, Dr. Langlois provides advanced-level training to nurses, physician assistants, nurse practitioners, and physicians. Click here for information about Paul Langlois.
---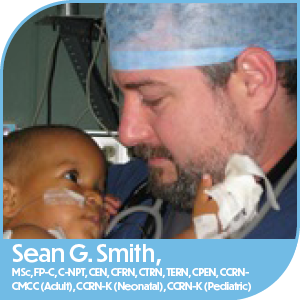 The ICU Trio in Crisis! Fluids, Pressors/Inotropes, and Blood Products
IV Fluids - The Right One for the Situation
5 Pressor Agents - Their Action & Use
Blood Products! FFP, Platelets, PRBCs & Cryoprecipitate
Sean G. Smith, MSc, FP-C, C-NPT, CEN, CFRN, CTRN, TERN, CPEN, CCRN-CMCC (Adult), CCRN-K (Neonatal), CCRN-K (Pediatric), is a flight nurse-paramedic who has practiced and taught Trauma Care, Tactical Medicine, Emergency/Critical Care, and Prehospital Emergency Medical Services, both in the military and the civilian world. He holds degrees in nursing and molecular biology, is a graduate of Duke University's Legal Nurse Consulting program, and completed a master's degree through the University of Florida College of Pharmacy. He holds multiple advanced specialty certifications as well as extensive instructor qualifications in critical care and emergency medicine. Click here for information about Sean G. Smith.
---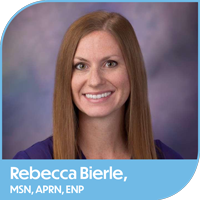 Atrial Fibrillation and Cardiovascular Implantable Electronic Devices
Management of atrial fibrillation
Convergent procedure overview
Cardiovascular implantable electronic devices
Rebecca Bierle, MSN, APRN, ENP, is an experienced electrophysiology nurse practitioner at Regional Health Heart and Vascular Institute in Rapid City, South Dakota. Rebecca has been recognized for her clinical excellence and leadership in heart failure. Click here for information about Rebecca Bierle.
---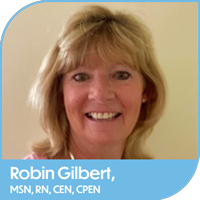 Get My Drift? Let's Talk Stroke! Recognition, Diagnosis, and Treatment of Stroke
Types of strokes: Ischemic, Hemorrhagic
Saving the penumbra: Reversible ischemia
Neurologic Assessment Tools: Overview of tools, NIHSS for the Intubated patient, Application of stroke screening tools, Dysarthria vs. Aphasia
Stroke Syndromes & Stroke Mimics
Stroke Management: Protocols, Medications, Endovascular therapy
Case presentations: Is it a stroke syndrome or a mimic? Should you activate RRT-Stroke?
Robin Gilbert, MSN, RN, CEN, CPEN, has over 25 years of experience in emergency nursing. Robin has extensive experience working in the emergency department, progressive care, intermediate care, and currently works as a regional manager for staff development. She has been an item writer for the Board Certification of Emergency Nursing (BCEN) and a contributing writer for the current CEN Review Manual. Robin is an active member of the Emergency Nurses Association, the Society of Critical Care Medicine, and is a reviewer for the ANCC's Pathway to Excellence. Click here for information about Robin Gilbert.
---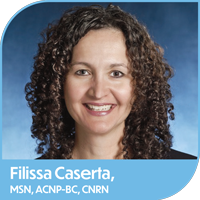 Increased Intracranial Pressure: Diagnosing & Management Tips and Tricks
Monro-Kellie hypothesis, compliance, and compensation
Early vs. late physiologic signs of increased ICP
Current management strategies for ICP
Filissa M. Caserta, MSN, ACNP-BC, CNRN, is certified as an Acute Care Nurse Practitioner and Neuroscience Registered Nurse who currently works in Endovascular Neurosurgery at The Johns Hopkins Hospital in Baltimore, MD. She has worked in the field of Neurosciences, specifically Neuro-critical Care and Endovascular Neurosurgery, in various capacities for most of her 34-year nursing career. Click here for information about Filissa Caserta.
---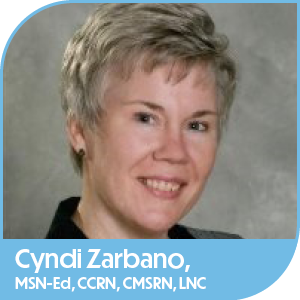 Cardiac Output Manipulations for Hemodynamic Stability
Analyze the three components of stroke volume
Choose the best vasopressor for unstable patient scenarios
Advance cardiac output understanding to improve your critical thinking
Cyndi Zarbano, MSN-Ed, CCRN, CMSRN, LNC, practices at Mayo Clinic in Rochester, MN as an ICU nurse. Through her 25 years of clinical practice, she has drawn expertise from a variety of intensive care/critical care/flight nurse roles. Her insights have been sought in legal cases for the past 12 years. Cyndi has been a requested presenter, speaking to diverse healthcare audiences throughout the country. Click here for information about Cyndi Zarbano.
---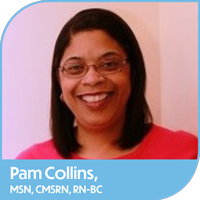 Nursing Documentation Pitfalls: Legal Risks in the Critical Care Setting
Current lawsuit trends
Common documentation pitfalls
Documentation tips for high-risk situations and conversations
Electronic documentation — the do's and don'ts
Pam Collins, MSN, CMSRN, RN-BC, has more than 30 years of extensive nursing experience which includes work as a staff and charge nurse for medical-surgical and pediatric units, leadership and nursing professional development roles, and continues to serve as an expert witness for plaintiff and defense medical malpractice cases. Pam maintains her clinical medical-surgical skills, working as a Clinical Nurse Specialist. Click here for information about Pam Collins.
---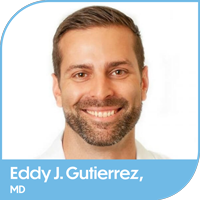 Real World Perspectives: The Current State and Future of Critical Care Medicine
What to expect in this crucial care course
Current State of Critical Care: Current Challenges
Future of our Specialty: What's upcoming in our field
Dr. Eddy Gutierrez, better known as Dr. Eddy Joe, is a critical care intensivist in Jacksonville, Florida. He is dually board certified in Critical Care and Internal Medicine and has over a decade of diverse experience, especially in critical care. His Saving Lives Podcast: Critical Care w/eddyjoemd offers reviews of evidence-based strategies for caring for critically ill patients in the ICU. Click here for information about Eddy Gutierrez.
---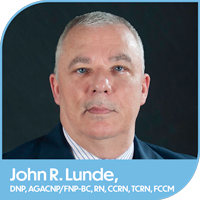 Implementation of the ABCDE Bundle in the ICU: Strategies for Success
Components of the ABCDE Bundle
Where do we start? GAP analysis process
Strategies for Implementation in the ICU
How to develop a Multidisciplinary Rounding Process
Metrics used in evaluation of the ABCDE Process
John Lunde, DNP, AGACNP/FNP-BC, RN, CCRN, TCRN, FCCM, is an advanced practice nurse with over 25 years of nursing experience. His background includes critical care, flight nursing, and trauma program management. He holds multiple national certifications in emergency, flight, critical care, and trauma. John's research focus has been on delirium in the ICU setting. Currently, he is involved with national organizations for critical care and trauma. Click here for information about John Lunde.
---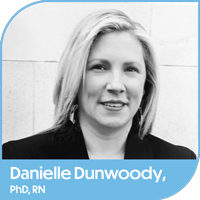 Navigating Pain Management and Sedation Levels in the Critical Care Environment
Includes up to 1 pharmacology hour
Pain
Pain Overview and the Pain Experience
Acute vs. Chronic Pain
Pain Management
Sedation
How Pain and Sedation Translate to Practice
Sedation Scales
Nurses Role
Danielle Dunwoody, PhD, RN, is an advanced practice nurse with extensive experience working in the acute care setting; specifically critical care nursing, acute pain management, and procedural pain management. She is currently in a leadership role as a Patient Care Manager at Halton Healthcare in Milton, Canada. She is also an adjunct professor at York University in the Graduate Nursing Program with a program of research focused on clinical decision-making around opioids, opioid-induced sedation, and delivering quality pain management. Click here for information about Danielle Dunwoody.
---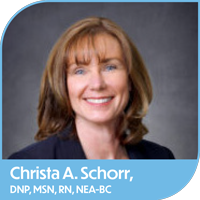 Sepsis and Septic Shock: What do you need to know in 2022?
Sepsis Background Physiology
Assessment Criteria
Most recent SSC guidelines
Implications for nursing practice
Long-term outcomes for survivors of sepsis
Christa A. Schorr, DNP, MSN, RN, NEA-BC, is a clinical nurse scientist at Cooper University Health Care and a Professor of Medicine at Cooper Medical School of Rowan University. Dr. Schorr has more than 25 years of clinical, quality improvement, and research experience in critical care. She has authored or co-authored more than 200 peer-reviewed articles, invited book chapters, and abstracts. Dr. Schorr was the group-head for the 2021 Surviving Sepsis Campaign Guidelines Long-Term Outcomes and Goals of Care Section. In 2021, she was the recipient of the prestigious Asmund S. Laerdal Memorial Award in conjunction with the 50th Annual Society of Critical Care Medicine Congress — Recognition for research and publications. Click here for information about Christa A. Schorr.
---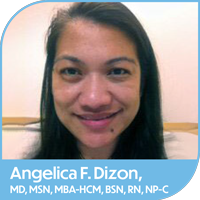 Advanced Assessment Skills: Master Cardiac, Neuro, and Respiratory Patients
Head-to-Toe Approach
Neurological Exam
Cardiac Exam
Respiratory Exam
Angelica Dizon, MD, MSN, MBA-HCM, BSN, RN, NP-C, is a physician, advanced care practitioner, and registered nurse, with more than two decades of experience in clinical practice. Angelica serves as the director of clinical services in one of the leading home healthcare agencies in Maryland. She has extensive experience both in acute care and long-term care settings. Her diverse experiences provide her with unique perspectives on the importance of an in-depth understanding of pathophysiology. As a clinician, she sees complicated patient cases that require a keen understanding of overlapping disease processes. Click here for information about Angelica Dizon.
---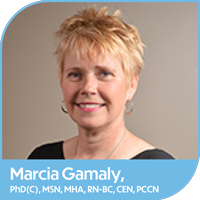 Managing the Emergency and Trauma Patient: Secrets to Improving Your Practice in the Emergency Department
Trends in Emergency and Trauma Nursing
Head and Neck Trauma
Thoracic/Abdominal/Genitourinary Trauma
Extremity Trauma
Special Considerations
Trends in Care
Skills Demonstration
Marcia Gamaly, PhD(C), MSN, MHA, RN-BC, CEN, PCCN, has over twenty years of nursing experience at the bedside and in staff development. Marcia currently works as a clinical nurse educator at St. Mary Medical Center in Langhorne, Pennsylvania. In her current role, she oversees and plans the educational needs of over 250 nurses and supports staff on a variety of units. She has developed and presented on many topics including certification courses for critical care, telemetry skills day, cardiac dysrhythmia interpretation, post-operative care, and heart failure. Additionally, Marcia is an instructor for BLS, ACLS, PALS, TNCC, ENPC, and ASLS and works as a per-diem emergency department staff nurse. Click here for information about Marcia Gamaly.
---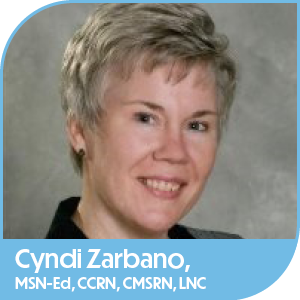 Advanced Hemodynamic Monitoring
Waveform analysis
Transducer leveling and zeroing
Central venous pressure
Direct arterial monitoring
Swan Ganz numbers
PAP documentation
Cyndi Zarbano, MSN-Ed, CCRN, CMSRN, LNC, practices at Mayo Clinic in Rochester, MN as an ICU nurse. Through her 25 years of clinical practice, she has drawn expertise from a variety of intensive care/critical care/flight nurse roles. Her insights have been sought in legal cases for the past 12 years. Cyndi has been a requested presenter, speaking to diverse healthcare audiences throughout the country. Click here for information about Cyndi Zarbano.
---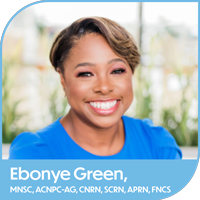 Neurocritical Care Medication Update
Includes up to 2 pharmacology hours
Hyperosmolar therapy
Antiseizure medications
Antithrombotic agents
Anticoagulant reversal and hemostatic agents
Antishivering agents
Neuromuscular blocking agents
Antihypertensive agents
Sedation and analgesia
Vasopressors and inotropes
Antimicrobials
Ebonye Green, MNSc, ACNPC-AG, CNRN, SCRN, APRN, FNCS, has been an inpatient Advanced Practice Registered Nurse for the College of Medicine, Department of Neurosurgery at University of Arkansas for Medical Sciences since 2013. She previously worked as a staff nurse and as a travel nurse, working in some of the country's top neurosurgical intensive units and Gamma Knife, including Washington Hospital Center and Johns Hopkins Hospital. Click here for information about Ebonye Green.
---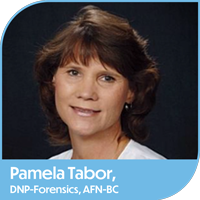 Healthcare Serial Killers: Detect Clinical Perpetrators & Intervene for Patients
Learn how to recognize behaviors of healthcare serial killers
Dissect case studies of actual healthcare serial killers
Methods utilized by healthcare serial killers — and their motivations
Victimology commonalities
Educational and interventional strategies
Pamela D. Tabor, DNP-Forensics, AFN-BC, serves as a consultant and expert witness in the private sector and for the Department of Defense in military trials. She has testified before the legislature, consulted at the Pentagon, and served as the director of the Arkansas Infant & Child Death Review Program. Pamela holds a Doctor of Nursing Practice degree with a forensic focus, is a Board-Certified Advance Forensic Nurse, and has an Advance Health Specialty Forensic Science Certification. She is a Certified Law Enforcement Standards and Training Instructor and a Fellow with the International Association of Coroners and Medical Examiners. Click here for information about Pamela Tabor.
---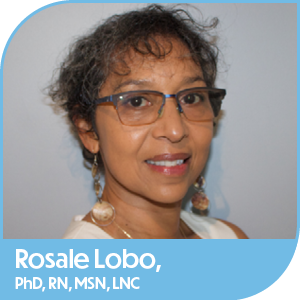 Legal Risk Aversion Tools for Critical Care Nurses
Straight talk on medical malpractice
Actions and inactions
Communication problems
Shortcuts and time management
Personal injury and equipment failures
The critical dissection of a story
License defense tactics
Rosale Lobo, PhD, RN, MSN, LNC, is a staff nurse at a large teaching hospital in Connecticut and brings over 30 years of combined experience from clinical practice, faculty/administrative roles, and as a legal nurse consultant. Through her versatile background, she has acquired expertise in the nuances and complexities of healthcare litigation and documentation. Rosale has worked as an independent legal nurse consultant with plaintiff attorneys on a national scale. This ultimately led to the pursuit of a PhD in Public Policy and Healthcare Administration. Her research, conducted at Yale New Haven Hospital, explored the quality of nursing documentation after a structured course in nursing documentation and quality improvement. Click here for information about Rosale Lobo.
---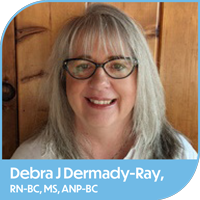 Prescribing for Pain Management: Best Practices for Opioid and Non-Opioid Medications
Pharmacokinetics to Guide Medication Decisions
Principles of Analgesia
Medications for Pain Management
Substance Use Disorder
Standard of Care for Scheduled Pain Medications
Debra Dermady-Ray, RN-BC, MS, ANP-BC, is a nurse practitioner who has worked in pain management for the last 15 years. She has been an interventional pain specialist treating many different chronic pain conditions and opioid management. Debra has been involved in pain management research, has taught NP students on various pain-related topics, and teaches a review course for the ANCC pain management nursing certification exam. Her specialty expertise has been recognized, as she holds certifications in pain management nursing by the ANCC and in opioid management by The American Association of Allied Interventional Pain Management Professionals. Click here for information about Debra J Dermady-Ray.
2022 Critical Care Course
Just $299.99 Today!
100% Satisfaction Guarantee
Register today risk-free and become
a part of the largest online critical care event!
If you're not completely satisfied, give us a call at
800-844-8260
.
We're that confident you'll find this learning experience to be all that's promised and more than you expected.
---
About Rebecca Bierle — "The speaker was incredibly knowledgeable and shared cases/experiences." — Critical Care Nurse
About Sean Smith — "Dynamic speaker! Excellent job!" — Nurse Practitioner
About Paul Langlois — "This seminar/ workshop was excellent! Time and money well spent." — Nurse Practitioner
About Cyndi Zarbano — "I really appreciate how the presenter clearly related to the topic and had such passion. It really made it interesting and helpful!" — ER Nurse
About Sean Smith — "Sean Smith was totally awesome!! He was very knowledgeable and made the material fascinating. Totally enjoyed the course, and I learned a lot!!" — Critical Care Nurse
About Filissa M Caserta — "Oh my gosh! So much! There is so much I will observe about my patient and what I am doing because of your presentation that it will occupy me to learn it all well!!" — Nurse Practitioner
2022 Critical Care Course
Just $299.99 Today!