Pass the Certified Emergency Nurse (CEN®) Exam…the first time!

Are you ready to take the next step in your career?
PESI Healthcare's comprehensive CEN® Exam Prep Course will equip you with the latest information and trends in emergency nursing to fully prepare you for CEN® exam success!

This innovative online course covers all clinical and professional issues per the current CEN® exam blueprint. An in-depth review of systems and refresher on current practices will prepare you for success by not just reviewing key concepts, but also reinforcing them through realistic test questions! You'll also gain valuable test-taking strategies and tips that will aid in your quest to become CEN® certified.

Get started immediately! Presented by expert speaker and certification coach, Sean G. Smith, RN, BSN, NREMT-P, C-NPT, CCRN, CMC, CEN, CFRN, FP-C, CPEN, this dynamic course will increase not only your emergency nursing knowledge, but also your earning power and employment opportunities.
The Certification Exam Prep Course Includes:
Immediate Online Access to Video Sessions providing a comprehensive review of conditions by body system (total of 12 hours, 55 minutes)
CEN Course Manual (PDF format)
CEN Flash Cards to help with memorization of important facts (PDF format)
Additional Study Tools including audio seminars and articles to complement course videos and reinforce key areas of study
Online Practice Test to assess your readiness to sit for the actual exam
Online CE Test Access - complete the entire course and earn up to 12.5 CE contact hours
Collaboration with other online students to help with problem solving and to keep you motivated
Unlimited Access to all videos and materials online, plus you can download all resources to own forever

This innovative course follows the BCEN® CEN® outline for the current exam!


Test-Taking Tips
CEN Helpful Hints
Exam Content in Detail
Managing Test Anxiety
Cardiac Topics
Anatomy & Physiology
Deciphering Heart Sounds
Murmur Pearls of Wisdom
Cardiovascular Emergencies
Acute Coronary Syndrome
Quick EKG Interpretation Tips
Cardiac Output – Perfusion is Always the Right Answer
Managing a Code
Hypertensive Crisis
Trauma
Cardiogenic Shock
Gastro-Intestinal
Associated Lab Values
Abdominal Assessment
GI Emergencies
The Acute Abdomen
GI Bleeds
Pancreatitis
Trauma
Genitourinary & Gynecology
Lab Values
Epididymitis
Infection
OB Emergencies
OB/GYN Pearls
Maxillofacial & Ocular Emergencies
Epistaxis
Labyrinthitis
Trauma
Ocular Foreign Bodies
Neurological Emergencies
Critical Clues from the Neuro Assessment
Cranial Nerves
Spinal Cord
Assessing Reflexes
Dementia & Delirium
Guillain-Barré Syndrome
Chronic Neurologic Conditions
Meningitis
Seizures
Spinal Cord Injuries
Increased Intracranial Pressure
Stroke
Trauma
Psycho-Social Emergencies
Abuse
The Psychiatric Patient
Management of Aggressive Behavior
Depression & Suicide
Orthopedic Emergencies & Wound Management
Amputation
Costochondritis
Foreign Bodies
Fractures
Respiratory Emergencies
Abnormal Lung Sounds
Asthma
ABG's Made Easy – Really!
Aspiration
COPD
Pneumothorax
Pulmonary Edema
ARDS
Trauma
Environmental & Toxicological Emergencies
Principles of Toxicology
Hemodialysis
Overdose & Antidotes
Managing Withdrawal
Burns
Chemical Exposure
Parasite & Fungal Infections
Vector Born Illnesses
Shock
Hypovolemic
Distributive
Cardiogenic
Obstructive
Septic
Professional Issues
Ethical Dilemmas
End of Life Issues
Forensic Considerations
Patient Safety & Satisfaction
Disaster Management
You'll be fully prepared to pass the exam and get CEN® Certified!
Featuring Speaker and Expert Certification Coach
Sean G. Smith, RN, BSN, NREMT-P, C-NPT, CCRN, CMC, CEN, CFRN, FP-C, CPEN
Sean G. Smith has experience in both emergency care and critical care. He has written neo-natal & pediatric pharmacology CE exams for the American Association of Critical Care Nurses, as well as writing for Mosby clinical updates. He has practiced and taught critical/emergency care and pre-hospital emergency medical services for over 15 years. Career highlights include research in molecular endocrinology, serving in the US Navy, a wide variety of ICUs, flight nursing, and medical missions, as well as offering medical support to NASA. Sean lectures at the national level and has extensive text review/exam writing/contributing author credits. He holds multiple advanced specialty certifications in critical care, emergency, and flight nursing, as well as cardiac medicine, and neonatal/pediatric critical care transport.

Sean is a dedicated and respected educator serving as an official Instructor for Neonatal Resuscitation Program (NRP), Basic Life Support (BLS-RF), Pediatric Advanced Life Support (PALS-RF), Advanced Cardiac Life Support (ACLS-RF), Tactical Combat Casualty Course (TCCC), Geriatric Education for Emergency Medical Services (GEMS), Fundamentals of Critical Care Support (FCCS), and Pediatric Fundamentals of Critical Care Support (PFCCS-IC).
Speaker Disclosures:

Financial: Sean G. Smith receives a speaking honorarium from PESI, Inc.

Non-financial: Sean G. Smith has no relevant nonfinancial relationships to disclose.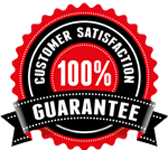 100% Satisfaction Guarantee
Register for this comprehensive training course without risk. If you're not completely satisfied, give us a call at 800-844-8260. We're that confident that you'll find this learning experience to be all that's promised and more than you expected.
Learning that Fits YOUR Schedule:

Register now to get your login for instant access to the online portal. Review all the course materials at your own pace and at your convenience! Access all course videos and materials online forever. Plus, use the PESI Mobile™ app to access the course content on-the-go, wherever and whenever you want on your mobile devices.
Click here for course objectives and outline
.

Watch your email for the order confirmation and link to get immediate access to all course videos and materials online, plus downloadable PDF exercises to work through with the training.

Interact and collaborate with other professionals in the online community through chat boards and online forums. Participants love sharing ideas, asking questions and networking with other practitioners!