Pass the Nurse Executive Certification Exam...The First Time
Preparation for the exam has just become easier and more effective!

"The first time I took a nursing management certification review course, it just didn't stick — even though I'd been an experienced mid-level manager for a number of years, it still took several review trainings to ensure exam success.

That's why I put together this review course — I've learned from other instructors' mistakes, and put together the only review course you'll need to pass the Nurse Executive Certification Exam.

After training hundreds of nurses, I can confidently say that everyone who has followed my instructions has passed the exam.

Get started today — when you finish this training, you'll be fully prepared and confident."

– Dr. Jeff Strickler, DHA, MA, RN, NE-BC
This cutting-edge online video course will provide you with the insights necessary to pass this challenging exam — the very first time!
Learn at your own pace...from your own computer
No cramming, no stress, no fear
Relevance to your everyday work challenges
Most importantly...exam success!
Dr. Jeff Strickler, DHA, MA, RN, NE-BC, shares his accumulated solutions for the complexities surrounding nursing leadership roles. His familiarity with the Nurse Executive Certification Exam ensures you will receive valuable test-taking pointers throughout this convenient training course as well.
Watch the 8 sessions at your own pace, and earn up to 8 CE hours!
Nurse Executive Certification
Exam Prep Course
Valued at $299.99
Just $149.99 Today — Unbelievable Savings!
This comprehensive online course delves into the Nurse Executive Certification Prep blueprint in 8 sessions, providing you with the must-know exam highlights:
Human Capital Management
Financial Management
Health and Public Policy
Care Management/Delivery
Professional Practice Environment and Models
Communication
Leadership Effectiveness
Strategic Visioning and Planning
Ethics and Advocacy
Quality Monitoring and Improvement
Evidence-based Practice and Research
Innovation
The Certification Exam Prep Course Includes:
Immediate Online Access to Video Sessions providing a comprehensive review of key areas of study
Nurse Executive Certification Prep Course Manual (PDF format)
Additional Study Tools — (4) audio seminars to complement course videos and reinforce key areas of study
Online Practice Test to assess your readiness for the actual exam
Online CE Test Access — complete the entire course and earn up to 8 CE hours
Collaboration with other online students to help with problem-solving and to keep you motivated!
Unlimited Access to all videos and materials online, plus you can download all resources to own forever!
You'll be fully prepared to pass the exam and get certified!
Nurse Executive Certification
Exam Prep Course

Valued at $299.99
Today Only $149.99 — Unbelievable Savings!
The Next Steps in Advancing Your Practice
Watch your email for your order confirmation
, and get instant access to all course materials — all designed to help you pass the Nurse Executive certification exam the FIRST time.
Click here for course objectives and outline
.
Review the course materials at your own pace and at your convenience! You'll have unlimited access to all course videos and materials online forever. Plus, use the PESI Mobile app to access the course content on your phone or tablet. Choose video or audio-only versions of online courses from the world's best instructors, and complete your CE requirements anywhere, anytime, at your own pace.
Instantly collaborate with other professionals on the course materials through interactive message boards. You'll be part of a community of hundreds of practitioners all focused Nurse Executive exam prep, providing valuable opportunities to share insight and experiences and to build your professional network.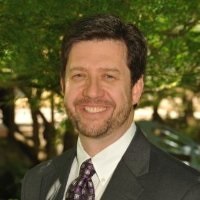 Featuring Speaker and Expert Certification Coach Jeff Strickler, RN, MA, CFRN, EMT-P
Jeff Strickler is currently the Director of Emergency Services at the University of North Carolina Hospitals, as well as an adjunct faculty member in the Department of Emergency Medicine and the School of Nursing. Jeff maintains responsibility for a variety of trauma and emergency patients, including the challenging populations detailed during this educational event. His extensive experiences cover the gamut from pre-hospital and emergency to transport and trauma nursing. He is certified as a flight nurse by the Emergency Nurses Association and is a licensed emergency medical technician/paramedic.
Click here for information about Jeff Strickler
.
100% Satisfaction Guarantee
Register for this intensive training course without risk. If you're not completely satisfied, give us a call at
800-844-8260
.
We're that confident you'll find this learning experience to be all that's promised and more than you expected.
Nurse Executive Certification
Exam Prep Course
Valued at $299.99
Just $149.99 Today — Unbelievable Savings!