Prepare your staff to pass the exam and
earn their Wound Care Certification with ease.

Our comprehensive program has everything your staff members need pass the exam, earn their credentials, and stand out as wound care experts.
Plus, an institutional license lets you provide this top-notch training to as many staff members as you want.
This institutional license is ideal if you want to:
Give your staff the best possible preparation for certification as Wound Care professionals
Improve the standing of your organization as an elite healthcare provider and employer
Qualify for or maintain magnet status
Advance your staff's wound care assessment and intervention skills
Wound Care Nurse Certification
WCRN Exam Prep Package with Practice Test

Purchase an Institutional License for $3,500.00
Here's everything that's included with your
Wound Care Certification: Exam Prep Course Institutional License
Immediate, 1 Year Access to the Online Training and All Materials
Designed with the busy professional in mind, this program is entirely self-paced and provides a thorough review of key areas of study so your staff members will be fully prepared for certification.


Additional Study Tools Designed for Your Staff's Success
Get instant access to audio downloads and PDF clipboard companions.


CCRN Practice Exam
This training package includes our comprehensive practice test so your staff can assess their readiness for the exam.


Did we mention the FREE CEUs?
This study package includes up to 9.6 CE hours for participants at no additional expense! Click here for CE credit details.


Access to Content On-the-Go
Your staff can use our mobile app to get the content wherever and whenever they want on their mobile devices.
Wound Care Nurse Certification
WCRN Exam Prep Package with Practice Test

Purchase an Institutional License for $3,500.00
Here's what's included in this comprehensive online course:
Module 1
Quick Review of Skin Anatomy & Physiology
Changes Related to Micronutrient Deficiencies
Key Terminology with Related Photos
Phases of Wound Healing
Module 2
Assessment of the Patient with a Wound
Measuring & Documenting
Principles of Wound Management
Comprehensive Care Planning
Patient & Caregiver Education Principles
Module 3
Nutrition Assessment
Principles of Topical Therapy
Managing Wound-Related Pain
Module 4
Wound Cleansing
Dressing Selection
Summary of Wound Products
Module 5
Wound Debridement Guidelines
Wound Infection
Refractory Wounds
Module 6
Special Populations:

Neonates/Pediatrics
Geriatrics
Bariatrics
Spinal Cord Injuries
Module 7
Moisture Associated Skin Damage (MASD)
Incontinence Associated Dermatitis (IAD)
Intertriginous Dermatitis (ITD)
Medical Adhesive Related Skin Injury (MARSI)
Module 8
Pressure and Shearing
Prevention Strategies & Therapeutic Surfaces
Venous Insufficiency, Venous Ulcers & Lymphedema
Module 9
Lower Extremity Arterial Disease
Lower Extremity Neuropathic Disease
Differential Assessment of Lower Extremity Ulcers
Module 10
Foot & Nail Care
Wounds Caused by Infectious Process
Oncology Related Skin & Wound Care
Thermal Wounds
Traumatic & Surgical Wounds
Palliative Wounds
Fistula & Percutaneous Tube Management
Wound Care Nurse Certification
WCRN Exam Prep Package with Practice Test

Purchase an Institutional License for $3,500.00
Featured Speaker and Expert Certification Coach
Kim Saunders, MSN/ED, RN, CWON®, CFCN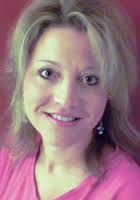 Kim Saunders, MSN/ED, RN, CWON®, CFCN, has extensive experience as a wound, ostomy, and continence nurse across a variety of settings, including acute care, hospice, home health and skilled nursing facilities. As a respected expert in her field, Kim consults with healthcare systems on a variety of challenges that develop related to wound, ostomy, and incontinence-associated dermatitis. Some of the special projects her knowledge has been sought for include guiding standardization of wound care formularies and pressure-relieving device selections, as well as a myriad of other processes to standardize and improve upon existing skin and wound care delivery. Her wound care experience includes expertise regarding the increasingly important ability to incorporate cost-effective care and reimbursement considerations at the bedside.
Kim is an active member of the Wound, Ostomy and Continence Nurses Society™ and the Advanced Wound Care Society. She has traveled the country extensively to deliver practice-changing wound care trainings to experienced healthcare professionals. Kim is also the author of the Wound Care Pocket Guide: Clinical Reference, Second Edition (PESI, 2017).
Click here for information about Kim Saunders
.
Wound Care Nurse Certification
WCRN Exam Prep Package with Practice Test

Purchase an Institutional License for $3,500.00