Critical Care Nurse Certification (CCRN) Exam Preparation for Your Whole Team
Support your staff with cutting-edge certification preparation training
Preparation for the CCRN exam just got easier and more effective!
Give your team the best preparation possible with our Critical Care Nurse Certification: CCRN Exam Prep Course.
This Certification Preparation course has everything your staff members need to pass the exam, earn their CCRN, and stand out as critical care experts.
When you purchase an Institutional License, you'll be able to give your clinical staff unlimited access to this all-inclusive online training program for the CCRN exam. This program includes access to an online practice test — which your staff can take again and again, until they're absolutely prepared to pass with flying colors!
This online course is taught by expert certification coach Cyndi Zarbano, MSN, BSN, CCRN, CEN, PCCN, CLNC. She'll share strategies your team can use to prepare for the test effectively and advance their clinical skills.
Help your staff easily obtain CCRN certification
with this self-paced training and:
Improve the standing of your organization as an elite healthcare provider and employer
Qualify for or maintain Magnet status
Advance your staff's critical care assessment and intervention skills
Critical Care Nurse Certification
CCRN Exam Prep Package with Practice Test

Purchase an Institutional License for $3,500.00
Just see what nurses have to say about this comprehensive training course:
"I passed the CCRN with flying colors! I learned so much from your class not only for the CCRN, but for my own nursing practice… I'll be a better, more educated nurse because of [this] class." — Stacey
"I took and passed my test!! Your class covered the topics so well. I really appreciated all the pneumonic [devices] you gave. I'll never forget Big LII, Little LI, ASS backwards, ALL." — Suzanne
"I had previously failed the exam and was recently given the ultimatum by my facility to pass or be terminated. Today I passed! I will definitely be sending my coworkers to your online video lecture on Pesi.com." — Elizabeth
"Thank you for a fun and informative seminar! I really enjoyed the anecdotal examples to drive the points home and the "Pearls!" You have a gift of teaching what you love and what you love is sincere! You are an inspiration." — Heidi
Critical Care Nurse Certification
CCRN Exam Prep Package with Practice Test

Purchase an Institutional License for $3,500.00
Here's everything that's included with your Critical Care Nurse Certification: CCRN Exam Prep Course Institutional License:
Assign Training to Unlimited Staff

Designed with the busy professional in mind, this program is entirely self-paced and provides a thorough review of key areas of study so your staff members will be fully prepared for certification.

Additional Study Tools Designed for Your Staff's Success

Get instant access to audio downloads and PDF clipboard companions.

CCRN Practice Exam

This training package includes our comprehensive practice test so your staff can assess their readiness for the exam.

Did we mention the FREE CEUs?

Access to Content On-the-Go

Your staff can use our mobile app to get the content wherever and whenever they want on their mobile devices.
Critical Care Nurse Certification
CCRN Exam Prep Package with Practice Test

Purchase an Institutional License for $3,500.00
Must-know exam highlights & key areas of study
Module 1:





Cardiovascular

• Anatomy & Physiology Review
• Auscultating Extra Heart Sounds
• Cardiac Output
• Congestive Heart Failure
• Aortic Aneurysm, Dissection, Transection
• Angina & Myocardial Infarction
• Interventional Cardiology
• Cardiac Trauma
• Hypertensive Crisis
• Conduction System Defects
• Pacemakers




Endocrine

• Hyperosmolar Hyperglycemic State (HHS) & DKA
• Hypoglycemia
• Diabetes Insipidus (DI)
• SIADH




Renal

• Renal Failure
• Dialysis and CRRT
• Electrolyte Abnormalities and Interventions




Gastrointestinal

• GI Bleed
• Hepatic Failure
• Acute Pancreatitis
• Small Bowel Obstruction
• Bowel Infarction

Module 2:





Hematologic/Immunologic

• Altered Immune System Concerns
• Life-Threatening Coagulopathies
• Blood Product Administration




Neurologic

• Traumatic Brain Injury
• Ischemic and Hemorrhagic Stroke
• Increased Intracranial Pressure and ICP Monitoring
• Seizures
• Spinal Cord Injury




Pulmonary

• Respiration vs. Ventilation
• Acute Respiratory Failure
• Mechanical Ventilation
• CPAP/Bipap
• ARDS
• Pneumonia
• Pulmonary Embolus
• COPD
• Chest Trauma




Multisystem

• Shock
• SIRS, Sepsis, Septic Shock, MODS
• Poisoning
• Overdose




Behavioral/Psychosocial

• Depression
• Failure to Thrive
• Chemical Dependency
Plus, your staff will also get these 6 additional bonuses:
MP3 Audio Downloads Clipboard Companions
Advanced Hemodynamics: Principles of Monitoring Waveforms
1-hour MP3 Audio + PDF Booklet
Learn concepts for monitoring with pulmonary artery catheters, and ways to validate your PA catheter assessment by your arterial line, pulse oximeter, and clinical assessment.
6 Easy Steps to ABG Interpretation
1-hour MP3 Audio + PDF Booklet
Many nurses have a hard time reading arterial blood gases. That's why we're including these ABG Interpretation bonus materials.
Fluid & Electrolytes Made Easy: How and When to Assess for Life-Threatening Disorders
1-hour MP3 Audio + PDF Booklet
Fluids and Electrolytes can be a very confusing topic. Part of the reason for this is that fluids and electrolytes have varied functions in our body. They affect every cell of the body, and have different types of effects on those different cells. In order to understand fluid and electrolyte disorders, it's helpful if you can keep a few simple things in mind.
Mechanical Ventilation
1-hour MP3 Audio + PDF Booklet
Now more than ever, nurses need a solid understanding of what mechanical ventilation is and how to manage patients on CPAP, BiPAP, and ventilators.
The Heart in Detail
Clipboard Companion (PDF Format)
Your quick reference for everything you need to know about heart function. From EKG analysis through assessment of hemodynamics, this tool has you covered. At a glance, you can double check your findings and feel assured that your response follows best-practice strategies.
The Lungs in Detail
Clipboard Companion (PDF Format)
ABG analysis is critical to deciphering what is happening with your patient. This quick reference will help you interpret the results and help you feel confident that you are choosing the best intervention for your patient. When a patient is crashing, you need to feel confident that you know the correct steps. Use this guide to back your decision-making and improve patient outcomes.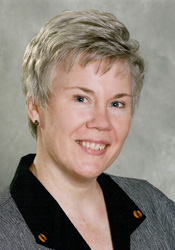 Cyndi Zarbano, MSN, BSN, CCRN, CEN, PCCN, CLNC, is an intensive care nurse with over 20 years of nursing experience who is currently practicing in the Twin Cities area of Minnesota. She is a nationally-recognized seminar speaker who has opened multiple national symposiums and speaks on several topics for PESI, as well as a variety of other companies in the US and Canada. In addition to her speaking engagements, Cyndi is a published author with a variety of books including Clinical Nursing Assessment Skills Pocket Guide and the Med-Surg Pocket Guide. Her products also include textbooks, webcasts and webinars.
Along with her MS and BSN in nursing, she has 3 other undergraduate degrees and multiple nursing certifications. She served as a US Naval Officer for 10 years, leaving service as an LCDR (Lieutenant Commander) in 2001. Prior to nursing, she worked as a counselor with the mentally ill and dangerous in a facility in southern Minnesota. She returned to that facility as a Lead Psychiatric Nurse for two years after leaving the military. Additionally, Cyndi has a legal nurse consulting business and continues to serve as a testifying expert in medical related cases. Cyndi's teaching style is dynamic and high energy while informal and easy to understand. You will leave her program with a renewed commitment to achieving nursing excellence in critical care.
Click here for information about Cyndi Zarbano
Critical Care Nurse Certification
CCRN Exam Prep Package with Practice Test

Purchase an Institutional License for $3,500.00