Caring for pediatric patients is a uniquely demanding calling. From prescribing safely to preventing injury to partnering with parents, you have a special role in your young patients' lives — one that requires both highly specialized knowledge and a broad skill set.
That's why we created the Pediatric Summit. Join us for an incredible 2-day program taught by a faculty team of 13 pediatric experts and learn about today's most cutting-edge, evidence-based interventions to treat all patients of all ages!
You will get...
Latest evidence-based guidelines from AAP, CDC, and other pediatric organizations!
Medication updates so you can prescribe and manage medications safely and confidently
Powerful management plans for even the most complex conditions including asthma, sepsis, seizures, headaches, and more
Latest insights on emerging topics including diagnosing and prescribing for ADHD, differentiating rashes, nutrition guidelines, and managing pain
Register today and earn up to 35 CE hours, including up to 6 Pharmacology CE hours to help you maintain your pediatric certification!
2023 Pediatric Summit
Powerful Insights in Pediatric Health Care
July 13–14, 2023
$1,999.85 Value
Just $299.99 Today — Stunning Savings!
Limited Time Only! Early Bird Pricing ends July 3, 2023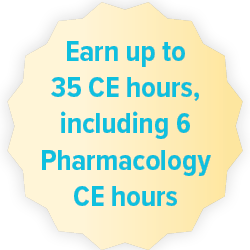 ---
TWO REGISTRATION OPTIONS!
Live Access Pass
You can earn up to 35 CE hours!
2-day LIVE training (July 13–14, 2023)
Get your questions answered by leading experts
Online chat with colleagues across the country
Timely access to on-demand bonus sessions
30-day recording access to the live summit sessions afterward*
On-Demand Pass
You can earn up to 35 CE hours!
Same amazing content
Unlimited access to all summit sessions
(live sessions and bonus sessions)
Watch the videos at your own pace and schedule
Unlimited access to all handouts
Completely flexible learning for your busy schedule
*Please note you would need to watch the presentations that are being presented live in order to receive live credit.
WHY THIS TRAINING STANDS OUT FROM OTHERS!
Developed to meet real-world needs of pediatric nurses and clinicians
Lead by pediatric healthcare experts who are caring for children every day
Evidence-based guidelines from the AAP, CDC, American Psychiatric Association, Society for Pediatric Pain Medicine, Global Initiative for Asthma, and more!
Information that you can immediately apply in your practice
The latest pharmacology guidelines and updates and the opportunity to earn up to 6.0 pharmacology CE Hours
See our amazing agenda and meet your pediatric healthcare expert speakers!
LIVE EVENT SCHEDULE
Thursday, July 13, 2023 | 9:00 AM – 5:15 PM Central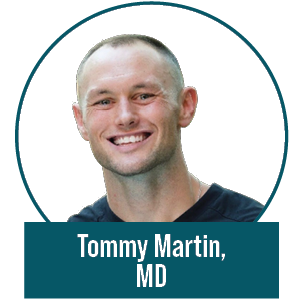 Click here for information about Tommy Martin.
Maximize Your Message: Using Social Media to Influence Pediatric Health Care
Tommy Martin, MD
9:00 AM – 10:00 AM Central
Why is It Important?
Stop Misinformation
Connect
Call to Create Content
What is your What and
What Factor
?
What does your why look like in content form = what?
What sets you apart from other people?
How to Implement
Just get Started
Be SMART
Remember Your Why
How Can You Apply in the Real World
View time is everything! MUST HAVE A GREAT HOOK
Engage with Followers
Find Your Niche
Follow Trends
Always go Back to Your WHY
Spread Love, Positivity, and Provide Value
---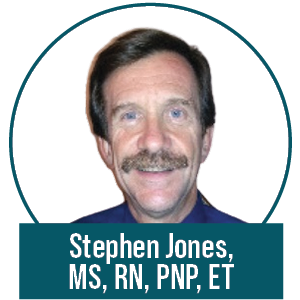 Click here for information about Stephen Jones.
Pediatric Respiratory Conditions: Challenges in Managing Upper versus Lower Airways
Stephen Jones, MS, RN, PNP, ET
10:15 AM – 12:15 PM Central
0.5 Pharmacology CE Hours
History taking and physical assessment
Developmentally and age appropriate techniques, cause versus symptom and the "inflammatory response", upper versus lower respiratory conditions, "5 Fingered assessment"
Non-pharmacological
Airway/ENT medications, airway clearance, pulse oximeter, oxygen therapy, mist/humidification, asthma meds and devices used, chest physiotherapy
Pharmacological Choices: OTC versus prescription
Antimicrobials (anti-bacterial, anti-viral, anti-fungal), reactive airways: rescue versus controller medications, "cold and cough" medications
Laboratory Values: significance of numbers, CBC, RAST testing, Immunoglobins
Underlying Triggers: environmental, infectious, anatomical, hygiene hypothesis
Apnea: central and obstructive aly
Upper respiratory conditions

Pathophysiology of airways
Infectious ENT related: sinusitis, tonsillitis
Croup and laryngomalacia
Evidence based management

Lower respiratory conditions

Pathophysiology of airways
Infectious: bronchiolitis/RSV and HMV; pneumonia
Anatomical: asthma
Evidence based management; "step management" for asthma
---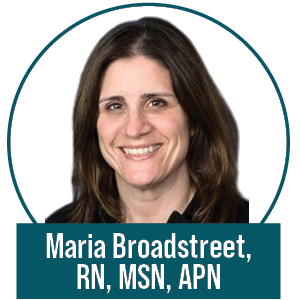 Click here for information about Maria Broadstreet.
Advanced Pediatric Lab and X-ray Interpretation
Maria Broadstreet, RN, MSN, APN
1:00 PM – 3:00 PM Central
Why do we obtain X-rays?
Limitations/Indications
Anatomy considerations
Systemic Approach to Interpretation
Evaluating landmarks/views
Inspiration vs Expiration
Normal anatomy
Red flags
Understanding Pediatric Lab Values
Most common labs ordered
What is normal?
How interpretation is different than adults
Normal values
Pediatric Labs by System
CBC w/ differential
Newborn screening
Endocrine panels
Hematology
Cystic fibrosis/sweat testing
Kidney
Liver enzymes
Lipid profile
Allergy panels
---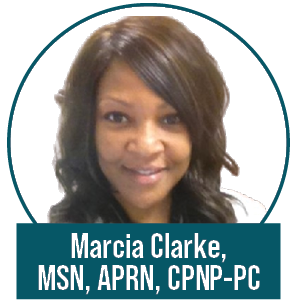 Click here for information about Marcia Clarke.
Making Rash Decisions in Pediatrics:
The Common and not so Common
Marcia Clarke, MSN, APRN, CPNP-PC
3:15 PM – 5:15 PM Central
0.5 Pharmacology CE Hours
Skin anatomy: histology, primary vs. secondary lesions, configuration
Diagnosing rashes: questions to ask parents, symptomatology, cultural considerations, contagious or not
Common rashes

Atopic dermatitis
Acne vulgaris
Disorders of the Scalp
Nail disorders
Neonatal Dermatology
Petechial Rashes
Diaper Dermatitis
Inflammatory Lesions

Drug eruptions
Viral exanthems and enanthems
Bacterial Skin Infections
Dermatitis
Allergic Reactions

Bites

What are the implications
Treatments- Antibiotic Decision Making

Rash Decisions

Case Studies- What is this: Is this an emergency?
Differential Diagnosis
Diagnostic Tests
Treatment
---
Friday, July 14, 2023 | 9:00 AM – 5:15 PM Central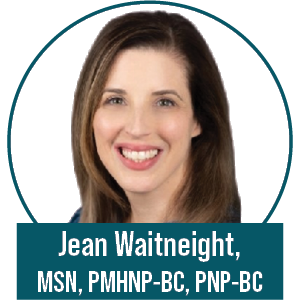 Click here for information about Jean Waitneight.
Exploring the Autism Spectrum: Screening, Diagnosis, & Management in Children and Adolescents
Jean Waitneight, MSN, PMHNP-BC, PNP-BC
9:00 AM – 11:00 AM Central
Autism Spectrum

What is autism?
Epidemiology
Etiology

Screening & Diagnosis of Autism

Screening in the primary care office
Developmental Milestones
When and where to refer for further evaluation
Diagnostic Criteria
Comorbidities Frequently Associated with Autism
Psychiatric/Behavioral
Gastrointestinal
Neurological
Sleep Disorders
Treatment and Management of Challenges in Autism
Behavioral interventions
Educational interventions
Psychiatric/Medical Interventions
Psychopharmacology of Autism
Common medications
Indications for use
---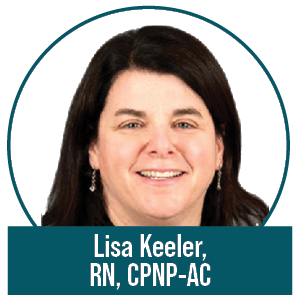 Click here for information about Lisa Keeler.
Neurological Challenges in the Pediatric Population
Lisa Keeler, MS, RN, CPNP-AC
11:15 AM – 1:15 PM Central
Neurological Disorders

Congenital: genetic, chromosomal, metabolic, perinatal
Acquired: immune, infectious, trauma, neoplasm, cerebrovascular
Symptoms: poor muscle coordination, spasms, seizures, muscle tone issues, concentration issues – Delayed physical milestones, gait
Management Approaches

Seizures

Febrile
Infantile Spasm
Epilepsy
Other conditions
Meningitis, encephalitis, encephalopathy
Acute Flaccid Myelitis (AFM) and Guillain-Barré syndrome (GBS)
Spinal Muscular Dystrophy
Cerebral Palsy
Arteriovenous Malformation, Stroke, Aneurysm, Moya Moya
Brian Injury, bleeds
Brain Tumor
Myasthenia
Headache/Concussion, ASD
---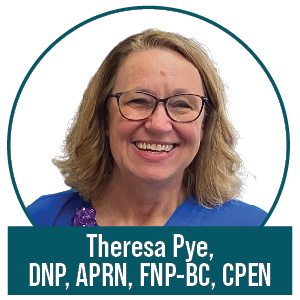 Click here for information about Theresa Pye.
Emergency Care: Common Pediatric Patient Presentations
Theresa Pye, DNP, APRN, FNP-BC, CPEN
2:00 PM – 4:00 PM Central
0.5 Pharmacology CE Hours
Emergency Care vs. Primary Care Assessment
PAT / Initial impression
Primary
Secondary
Focused
Red Flags
Vital signs
Returns / Bounce Backs / Frequent Flyers
Pain
Suspicious Circumstances / Injuries
Common Trauma Conditions:
Child with minor injuries

Fractures
Soft Tissue
Burns
Pearls of Wisdom
Common Medical Conditions:
Child with a respiratory complaint

Distress vs Failure
URI
Croup
Asthma
Bronchiolitis
Pneumonia

Child with a Neuro complaint

Seizure
Concussive Head Injury

Child with a GI complaint

Gastro
Appendicitis
Dehydration
Ingestion

Other
---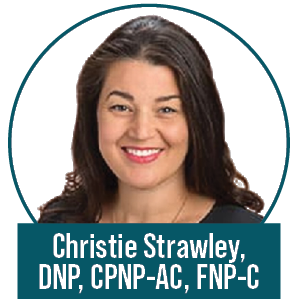 Click here for information about Christi Strawley.
Pediatric Pain Management Essentials
Christie Strawley, DNP, CPNP-AC, FNP-C
4:15 PM – 5:15 PM Central
0.5 Pharmacology CE Hours
The Importance of Understanding Pain
in Infants and Children
Historical context, inequities, and consequences of undermanaged pain
Pain physiology basics
Classifications of pain
Common painful conditions in children
Pain and child development
Pain Assessment in Children
Tools for pain assessment
Scales and limitations of scales
Joint Commission and pain assessment
Focus on function
Managing pain in children
Nonpharmacologic pain management
Analgesics: opioids and non-opioids
Adjuvants
Perioperative pain management: PCAs and regional anesthetics
Avoiding Pitfalls in Peds Pain Management
Barriers to appropriate pain assessment
Prescribing and Dosing considerations
Managing medication side effects
2023 Pediatric Summit
Powerful Insights in Pediatric Health Care
July 13–14, 2023
$1,999.85 Value
Just $299.99 Today — Stunning Savings!
Limited Time Only! Early Bird Pricing ends July 3, 2023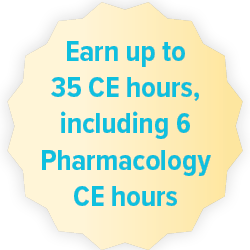 ---
BONUS SESSIONS!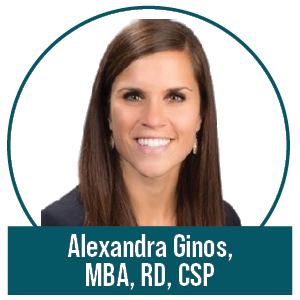 Click here for information about Alexandra Ginos.
Pediatric Nutrition: Supporting Healthy Growth through the Early Life Stages
Alexandra Ginos, MBA, RD, CSP
Evaluating Growth of Infants through Teenagers
Nutrition Needs and Considerations for Different Life Stages
Infant feeding

Breastfeeding versus formula feeding
Formula types
Introducing complementary foods

Nutrition concerns for toddler years

Adequate portion sizes
Selectiveness

Grade school
Teenagers
Special Considerations
Common Childhood Nutrient Deficiencies
Pediatric malnutrition
Obesity
Food allergies
Picky eating
Constipation
Case studies for common scenarios
Infant with poor growth
Toddler with picky eating
Teenager with weight loss due to anxiety/depression
---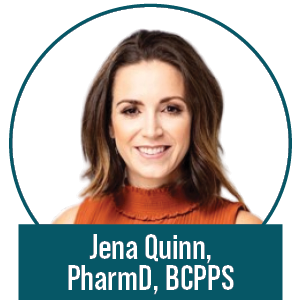 Click here for information about Jena Quinn.
Pediatric Pharmacology: ADHD Management
Jena Quinn, PharmD, BCPPS
1.5 Pharmacology CE Hours
ADHD Epidemiology
Diagnosis
DSM-5 Criteria
Inattention
Hyperactivity and Impulsivity
Treatment Recommendations
Behavior Management – Parent
Classroom Interventions
Medications
Treatment Plan
Medications
Stimulants
First line... methylphenidate and amphetamine
Second line
Medication Trials
Non-Stimulants
---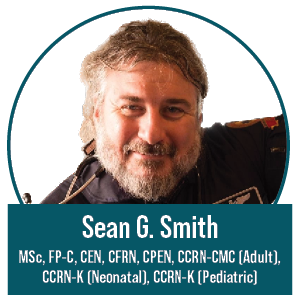 Click here for information about Sean G. Smith.
Pediatric Sepsis: Bad Things Come in Small Packages!
Sean G. Smith, MSc, FP-C, CEN, CFRN, CPEN, CCRN-CMC (Adult), CCRN-K (Neonatal), CCRN-K (Pediatric)
0.5 Pharmacology CE Hours
High Performance Resuscitation Teams in Pediatric Sepsis
Physical and Psychological Components
Skills Maintenance Strategies
Real World Application
Rapid Assessment and Stabilization of the Septic Pediatric Patient
Identify Determinants of Cardiac Output and End Organ Perfusion
Identify Reversible Causes and Their Effects on Cardiac Output and End Organ Perfusion
Rapidly Assess and Treat Concomitant Reversible Causes Contributing to Decreased Cardiac Output
The Spectrum of Pediatric Sepsis: Prevention, Recognition, and Palliation
Identify evidence-based practices which prevent sepsis
Differentiate between systemic inflammatory response syndrome (SIRS), sepsis, severe sepsis and septic shock
Rapidly Assess and Treat Septic Distributive Shock
---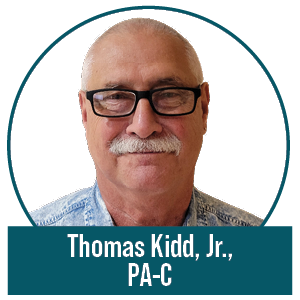 Click here for information about Thomas Ali Kidd.
Pediatric Toxicology
Thomas Kidd, Jr., PA-C
Poisoning Overview Statistics
Emergency Room Visits
Hotline Reports
Most Common Ages
Leading Cause of Home Injury
Top Exposures
Most Dangerous
Commercial Influence
Peer Pressure
Management of Acute Poisoning
Ivermectin
Toxidromes
Summary/Take Home
---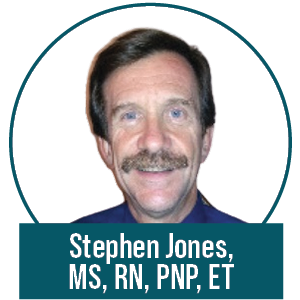 Click here for information about Stephen Jones.
Medication Selection to Manage Children's Symptoms
Stephen Jones, MS, RN, PNP, ET
2.0 Pharmacology CE Hours
History Taking and Physical Assessment
Developmentally and age-appropriate techniques
Determining cause versus symptom and underlying triggers
Non-pharmacological and pharmacological choices
HEENT/Upper Respiratory Conditions
Symptoms: shiners under eyes, tearing and redness from sclera/eyes, ear pain and/or cannot hear, nasal congestion and rhinorrhea, croupy sounding cough, stridor
Non-pharmacological management
Pharmacological and technology options

Allergy and cold and cough medications
Anti-microbial
Nasal sprays, nasal rinses, eye drops, ear drops
Lower Respiratory Conditions
Symptoms: cough, wheezing, dyspnea, difficulty breathing
Non-pharmacological management: chest physiotherapy
Pharmacological (OTC and RX), and technology options

Asthma medications: Controllers and relievers
Anti-microbial
Cold and cough medications
Analgesic
Spacers, nebulizers, DPI, oral pills. Mist/humidification. Pulse oximeter.
Gastrointestinal conditions
Symptoms: abdominal discomfort, reflux/heartburn, colic, loose stools/diarrhea, constipation, dehydration, and not taking fluids
Non-pharmacological management

Based on GI tract "zone," CAM, alternative therapies
Concepts of dehydration and diarrhea, with appropriate evidence-based fluids

Pharmacological options

Antacids and analgesics
Anti-diarrheal
Constipation: Acute and chronic medications
Temperature Measurement
Current evidence-based guidelines for appropriate fever management
Headache
Symptoms: pain, throbbing, nausea, lights bothering
Best practice treatment guidance
Sleep
Symptoms: challenging time falling asleep; not able to stay asleep; sleeps "all night" but still tired
Pharmacological treatments: OTC vs. R
---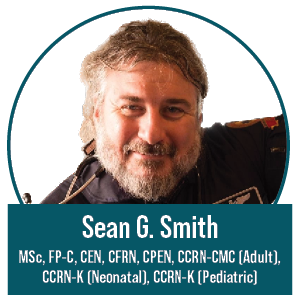 Click here for information about Sean G. Smith.
Master the Pediatric Mega Code: An Emergency Certificate Course
Sean G. Smith, MSc, FP-C, CEN, CFRN, CPEN, CCRN-CMC (Adult), CCRN-K (Neonatal), CCRN-K (Pediatric)
Pediatric Advanced Life Support
PALS 2020 — cardiac, shock, respiratory
Wiggers diagram for cardiac physiology
Surviving sepsis pediatric
Resuscitation algorithm for children
Task offloading for a high-performing team
Rule out reversible causes
Return of spontaneous circulation — and beyond
Quality CPR strategies
Stroke volume — Prime, force, resistance
Termination of resuscitation
Pediatric Best Practice Tips
Pulseless VT/VF explained
Shock states — key pathology differences
etCO2: the 12-lead of the lungs
Bag-valve mask ventilation positioning
Tube management for airway and breathing
Disordered control of breathing
Lower and upper airway pearls
Ventilator strategies
Law of lab values — Production, metabolism, elimination
---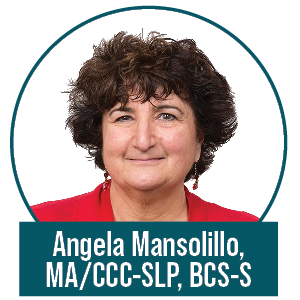 Click here for information about Angela Mansolillo.
Adapting Pediatric Feeding Therapy for the Clinic, Home, School, and Online – Not Just the Kitchen Table
Angela Mansolillo, MA/CCC-SLP, BCS-S
Feeding Environments
Where, what, and with whom?
Challenges and environments
There's No Place Like Home
Early Feeding Intervention at the kitchen table
School-Based Feeding Therapy
Yes, it is educationally relevant
Medical Settings
The challenge of carryover
Making Teletherapy Work
2023 Pediatric Summit
Powerful Insights in Pediatric Health Care
July 13–14, 2023
$1,999.85 Value
Just $299.99 Today — Stunning Savings!
Limited Time Only! Early Bird Pricing ends July 3, 2023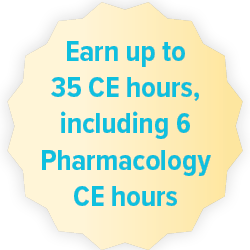 ---
How You'll Feel the Next Day in Your Practice Setting
CONFIDENT to safely prescribe and manage medications for ADHD, pain, asthma, infections, and more
EQUIPPED to initiate treatment for and manage pediatric illness across the lifespan
PREPARED to develop management plans for complex pediatric conditions
ENERGIZED to provide quality care for children of all ages!
---
---
100% Satisfaction Guarantee
Register for this intensive training event without risk.
If you're not completely satisfied, give us a call at
800-844-8260
.
We're that confident you'll find this learning experience to be
all that's promised and more than you expected.
2023 Pediatric Summit
Powerful Insights in Pediatric Health Care
July 13–14, 2023
$1,999.85 Value
Just $299.99 Today — Stunning Savings!
Limited Time Only! Early Bird Pricing ends July 3, 2023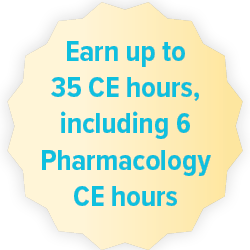 ---