Master the whole-body structure approach to treating congenital muscular torticollis!


Do you treat congenital muscular torticollis (CMT) in your pediatric patients?
For years, I focused mainly on treating the neck, but I never seemed to get quite the result I wanted.
Slow progress and small results were better than nothing, but I knew I could do more. The problem was...I had no idea how to.
The 7 body structure exam changed everything!
Other asymmetries in the body remained untouched, which caused a lack of significant progress or success I'd been looking for, but after I integrated the 7 body structure exam, I could strengthen neck muscles, promote better head posture, improve fine and gross motor development and so much more for my young patients.
Now, I'll show you exactly how I approach each case of CMT, from in-depth evaluations to the most up-to-date treatment, in my comprehensive online course, Treating Torticollis: Going Beyond Just the Neck.
After more than 20 years in pediatric settings, I've created this step-by-step course to share this transformative insight to help you assess and treat your young patients too. I'll walk you through alternative approaches and proven treatment interventions that gradually lengthen and strengthen the muscles to correct CMT, without making your patients feel uncomfortable.
You'll also be able to ease parents' fears with a family education portion that will extend your treatment beyond your patient's sessions. Walk away feeling confident in your approach when you discover the effective interventions you'll gain in this online course!
I hope you join me.
Your Partners in Rehab,
Rosemary Peng, PT, MSPT & The PESI Team


P.S. When you sign up today, we'll also include RockTape's Pediatric Kinesiology Taping Certification (a $219.99 value) - this online course provides everything you need to immediately become Certified in Pediatric Taping!
Treating Torticollis
Going Beyond Just the Neck

$399.98 Value
Just $159.99 Today— Unbelievable Savings!
Enroll now to get instant access to these in-depth modules!
(Plus 2 FREE Bonus Modules)
Evaluation & Prognosis: Your Most Powerful Tools
Set yourself apart from your colleagues with practical and effective evaluation strategies. You'll discover what might've been missed, how to properly diagnose, and finally see results WHEN you have a full understanding of CMT and the most accurate evaluation to build on.
This first module walks you through:
A background on torticollis, including uncommon causes and connections, like GERD, and three categories of CMT
Evaluation and screening, including history and subjective information to consider
9 factors to consider in your examination
Objective measurements, including the 7 body structures and motor assessments
8 grades of severity to consider with CMT
7 red flags indicating the need for a physician referral
Best practices for establishing a CMT prognosis
A quick reference sheet for common ICD-10 codes that can be helpful
Treatment: Interventions & Adaptations
Infant treatment can seem daunting, but the techniques in this module can help you feel at ease when interacting with your young patients.
The training in Module 2 will show you:
5 components of first choice intervention
Precautions to positioning, including conscientious positioning during common activities such as carrying and play
Environmental adaptations to consider with recommended modifications
Strengthening and righting reactions, including using common tools that also work for parents and family
Stretching to improve asymmetries
Tips for symmetrical development of movement
Beyond Treatment: Family Education & More
This final module will walk you through how to create the most well-rounded interventions for your patients with CMT. From showing the family how to help, to writing clear goals, you'll discover how to build a successful intervention plan that extends far beyond the child's time in rehab.
Walk away feeling confident in your abilities to:
Help the family adhere to interventions and participate in ongoing treatment post-rehab
Integrate other therapeutic approaches, including helmets and collars
Properly refer for further consultation when needed
Write goals and properly prepare for discharge
BONUS
Pediatric Kinesiology Taping Certification
— Enroll Today and You'll Get a FREE Bonus CE Video Training Powered by RockTape -
(Valued at $199.99)
Kinesiology taping is a revolutionary technique that has been sweeping the globe, with its unique ability to improve movement and function in a variety of therapies - and if you aren't trained in it, you're missing one of the most pivotal rehab interventions out there today.
This training will show you demonstrations and interventions for a wide variety of conditions, including
torticollis, while diving
into the neuro, ortho, posture, pain, and developmental conditions of young patients.
Bonus Module 1 – Upper Extremities
Discover how kinesiology taping improves mobility, movement and motor control with your pediatric patients in the first module!
Dive into how the skin and brain are connected, including sensory application for kids, and the do's and don'ts of applying kinesiology tape so your patients have the safest and best care with a focus on the lower extremities of your pediatric cases.
Bonus Module 2 – Spine & Lower Extremities
The second module will focus on treating common conditions of the upper extremities and the spine, such as scoliosis, postural stress, and much more with kids in your care.
You'll dive into how trauma affects the body, resulting in bruising and edema, plus how to reduce swelling, bruising and trauma overall with kinesiology taping. These hands-on modules will show you how to apply kinesiology taping techniques with your young patients, including how to get kids to wear the tape and keep it on while getting parents on board.
Treating Torticollis
Going Beyond Just the Neck

$399.98 Value
Just $159.99 Today — Unbelievable Savings!
Get to Know the Course Experts
Rosemary Peng, PT, MSPT
, has been practicing for more than 30 years, with a specialized focus on pediatrics and neurology. She is a clinical specialist at Kessler Institute for Rehabilitation's Chester outpatient campus and is a consultant for early intervention in New Jersey and school-based settings. In addition, Rose is an adjunct instructor at Rutgers University School of Health-Related Professions – in the Department of Physical Therapy (Newark campus).
Over the years, she has worked in the school system as a school physical therapist and worked in the inpatient department of Children's Specialized Hospital in New Brunswick, NJ. Rose brings a wealth of knowledge, experience, and enthusiasm to her workshops that leaves attendees feeling confident, energized, and prepared to tackle CMT in their patients.
Click here for information about Rosemary Peng
.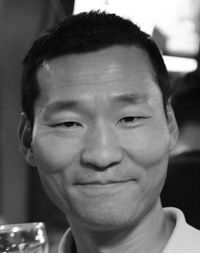 John K. Koniuto, PT, MSPT, DPT, FMT-C
, has over 15 years of experience with a primary clinical specialty of sports and orthopedic rehab, focusing on strength, balance, posture, and functional assessment while also incorporating the positive impact of fitness strategies on the aging process. Dr. Koniuto is the owner of Oakdale Physical Therapy & Fitness based in Johnson City, NY, and as a Certified Strength Training Specialist, Certified EMT and FMT Certified Level 1 & 2 RockDoc, he also has a special interest in injury prevention, wellness, and rehab using individualized kinesiology taping techniques and movement correction strategies. He has worked with professional level athletes and sports teams and has extensive experience in various clinical settings, including private practice, hospitals, home health agencies, nursing homes, scholastic, and industrial companies.
Outside of the clinic Dr. Koniuto instructs nationwide continuing education courses and has been published in Physical Therapy Magazine. He earned his Bachelor of Science and Master's of Physical Therapy at Springfield College in Massachusetts and his Doctorate from Upstate Medical University in Syracuse, NY.
Click here for information about John Koniuto
.
The Next Steps in Advancing Your Practice
Watch your email for your order confirmation
, and get instant access to the comprehensive videos, handouts, and bonus materials to master evidence-based interventions that can reduce your patients' torticollis.
Click here for course objectives and outline
.
Review the course materials at your own pace and at your convenience! You'll have unlimited access to all course videos and materials online forever. Plus, use the CE21 Mobile™ app to access the course content on-the-go, wherever and whenever you want on your mobile devices.
Instantly collaborate with other professionals on the course materials through interactive message boards. When you register for this course, you'll join a community of hundreds of practitioners all focused on integrating these effective techniques into their rehab therapy, providing valuable opportunities to share insight and experiences and to build your professional network.
100% Satisfaction Guarantee
Register for this intensive training course without risk. If you're not completely satisfied, give us a call at
800-844-8260
. We're that confident you'll find this learning experience to be all that's promised and more than you expected.
Treating Torticollis
Going Beyond Just the Neck

$399.98 Value
Just $159.99 Today — Unbelievable Savings!