In the last few months, children, adolescents, and teens have witnessed:
School closures
Being cut off from friends and family
Sickness
Parent job loss
Painful stress
Loss of their homes
Some have gone hungry, some have lost grandparents, some have experienced abuse…
…and all have lost their social privileges and human connection.
There's not a more crucial time in history to help.
Depression, trauma, and anxiety are rising to an all-time high.
That is why you will need to upgrade your skillset with Telehealth strategies and services.
With the rapid rise in popularity of Telehealth all over the world and the clear-cut preference for patients — especially children, teens, and adolescents…
The decision of whether or not you should learn the most innovative strategies in Telehealth should be an easy one.
It's even more important if you're a professional who works with these younger patients.
When it comes to using Telehealth, there are special techniques that you need in order to truly connect, engage, and help children, teens, and adolescents.
Without them…
You can possibly slow down treatment and hurt how much progress could actually be made in each session.
And that's because techniques in Telehealth are different compared to what you would use if you were to meet your patient face-to-face.
The proven Telehealth strategies can relax your young patient, help them focus, engage in your session, and make progress go by smoother and faster.
By using these methods, you're able to boost patient satisfaction, show that you're an expert in Telehealth, and ultimately bring more patients to your practice — and thus grow your career even more.
It's truly a win-win situation for you and your patients, alike.
If you're a professional who wants to optimize your practice with the latest strategies, then improving your Telehealth services should be a priority — especially if you work with children, teens, and adolescents.
Fortunately for you, we've created a unique course that'll quickly make you an expert in Telehealth methods for younger patients. It's called:
Advanced Telehealth Course
Treatments and Techniques for Children, Adolescents, & Teens
$959.94

Value
Just $399.99 Today — Unbelievable Savings!
We've created 6 breakthrough modules with the help of 6 Telehealth specialists that'll guide you towards becoming an expert in treating this younger demographic. After going through this course, you'll confidently take your practice online and impact more lives with the convenience and quality care that comes with Telehealth!
Here's What You'll Learn When YOU Register For This Course
Why Telehealth will help you further your career in the future and give you an advantage over other professionals.


The necessary foundation for successfully working with children and teens via Telehealth


The basic techniques and advanced strategies that maximize engagement and progress for Telehealth


How to manage the legal risk of Telehealth


How to treat children with severe communication disorders


The benefit and implementation of play therapy with Telehealth


...and much more!
FREE BONUS eBook If You Register:
One Copy of 'Digital Detox Card Deck'
Discover the 56 practices you need to detox from your devices to feel refreshed, find happiness, and become more mindful to the moment!
All of these practices are also valuable methods you easily share with your patients that show you care about their mental health and happiness.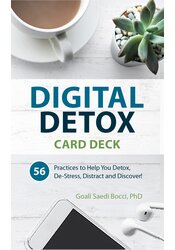 Here Are Just A Few Things You'll Learn In Each Of The Six Modules
Telehealth With Children & Adolescents: Clinical Strategies For Maximizing Engagement and Therapeutic Progress While Managing Legal and Ethical Risk
Get 50+ strategies, the innovative methods and advanced techniques that'll help you maximize each Telehealth session from the very start.
Learn how to manage the business with Telehealth and discover how to handle all things insurance and the ethics of Telehealth.
---
Telehealth: Successful Treatment For Children With Moderate To Severe Communication Disorders
Discover the specialized techniques to give children with communication disorders the best treatment possible.
Understand how to use shorter and more frequent sessions to produce outcomes that last.
Find the methods used that are helping children make rapid progress with Telehealth.
---
Telehealth Meets Play Therapy: Treating Children and Adolescents In A Virtual Setting
Become inspired with the fresh ideas that'll make your next Telehealth session more enjoyable and therapeutic for your patient.
Discover how to engage with children, even in a virtual setting, so you can provide them with treatment that makes them feel comfortable while also making progress.
---
Telehealth For Children and Families: Strategies To Balance Digital Learning and Sensory Smart Movement
How to connect with your younger patients and inspire them to use all of their senses to spark learning and progress.
Use techniques that involve the whole family so learning is fun and family-friendly.
---
Telehealth for Children and Adolescents: A How-To Guide For School-Based OTs, SLPs, and Mental Health Professionals
Discover the proven techniques that help mental health professionals take their practice online so they can help more patients.
Learn the best way to incorporate a gross motor exercise into your virtual therapy session.
---
Telehealth For Teens, Parents, and Groups: Art Therapy Techniques To Reduce Anxiety and Depression
Acquire the fresh strategies effective on even the most challenging patients to express emotion, manage negative thoughts, and possibly harmful feelings.
Learn from demonstrations that'll show you how to help clients tolerate frustration and gain the mental power to sit with uncomfortable feelings and eventually thrive.
Advanced Telehealth Course
Treatments and Techniques For Children, Adolescents, & Teens
$959.94

Value
Just for You: $399.99 — Unbelievable Savings!
Meet Your 7 Speakers Who'll Help You Implement
The Most Effective Telehealth Strategies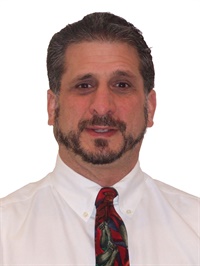 Jay Berk, Ph.D.,
is a licensed clinical psychologist and an internationally recognized expert in the child/adolescent behavioral field who brings both a clinical and education perspective to his work with children, adolescents and their families. For over 25 years, Dr. Berk has been treating clients with ODD, ADHD, autism, anxiety and stress, depression, learning disabilities, Tourette's Syndrome and individuals who have multiple impairments. He conducts 15 social skills/mental health groups for children and adolescents and works daily with school and community professionals, families and parents. Dr. Berk continually consults for several school districts. In his private practice, in Beachwood, Ohio, he provides therapy for children, adolescents, families, testing and evaluation, school consultation as well as an alternative educational program.
Click here for information about Jay Berk
---
Jennifer Gray M.S., CCC-SLP,
is a Speech-Language Pathologist and owns and operates Grays Peak Speech Services, LLC, a private practice, in northern Colorado. Jennifer and her team of SLPs deliver speech, language, and feeding interventions to those with communication and eating difficulties. They practice in Early Intervention settings, home and community settings, and via teletherapy/telepractice/telehealth. Jennifer has worked with those with Down syndrome and their families for the past 13 years to encourage, reinforce, and develop better ways to access spoken language, speech clarity, and oral functioning. She specializes in expanding communication abilities of those with limited expressive language by meeting each child and family in natural settings to enhance functional outcomes and promote independence. While most of her work has been with young children, she is also passionate about helping teens and adults use and maintain clear speech, develop social relationships, improve cognitive and memory skills as well as promote better self-awareness and self-care habits.
Click here for information about Jennifer Gray
---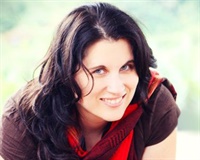 Cheryl Catron, M.Ed., LPCC-S, RPT-S,
is a long-time educator and mental health clinician who has over 19 years serving students with a wide variety of academic and mental health needs. In her most recent role as a school-based mental health clinician, she provided therapy and support services for K-5 students with differing clinical issues including depression, anxiety, social skills, ADHD, and Oppositional Defiant Disorder. In addition to this, Ms. Catron also served as a consultant for and collaborator with teachers, paraprofessionals, and other school staff members. Drawing on her experience as a teacher, school counselor, and mental health clinician, Ms. Catron provided insightful guidance to develop and implement effective classroom-based strategies that facilitate improved behavioral and academic performance for students with a variety of needs including giftedness, learning disabilities, and emotional and behavioral disturbances.
Click here for information about Cheryl Catron
---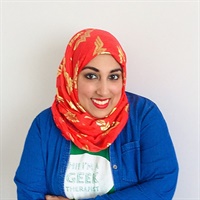 Sophia Ansari, LPCC,
is a Licensed Professional Clinical Counselor and is the Co-founder of the Let's Play Therapy Institute. She has worked with children, adolescents, adults, couples and families. She provides workshops on play therapy to mental health professionals and educates parents and teachers on the importance of play as it relates to development and learning in the school setting. She is a passionate research trainer who has bridged her knowledge of neuroscience and creative therapies to provide in-depth, highly experiential trainings at local, state and national events and conferences.
Click here for information about Sophia Ansari
---
Aubrey Schmalle, OTR/L, SIPT, Certified Tomatis Consultant,
is an occupational therapist, providing advanced clinical evaluation and intervention in the area of sensory integration and learning. She graduated from Boston University in 2003 with a bachelor's in occupational therapy and continued to advance her clinical knowledge through self-study, mentorship, certification in sensory integration theory and practice, certification in the Tomatis method and Tomatis-based auditory interventions.
Click here for information about Aubrey Schmalle
---
Tracey Davis, MOT, OTR/L,
is a pediatric occupational therapist and the Director of Clinical Affairs for TalkPath Live, a telehealth company offering virtual OT, PT, Speech, and Mental Health/Counseling services to schools and private pay clients. She is the owner of Global Therapy Consultants and provides structured literacy tutoring and therapy services both in person and via telehealth using secure video conferencing software.
Tracey offers in person training, webinars, and consultations to teachers, therapists, psychologists, and families in the areas of dyslexia, learning differences, trauma-informed care, and telehealth services, and presents at professional conferences and guest lectures at universities. She is active in the American Occupational Therapy Association and the American Telemedicine Association Telerehabilitation Special Interest Group. In addition to significant experience in the areas of dyslexia and learning differences, trauma informed care, and telehealth, Tracey holds a Level I Mentorship certification from the STAR Institute, a sensory based organization. She often incorporates sensory processing treatment strategies into structured literacy tutoring sessions, using her knowledge of neurological systems to enhance the learning of children with dyslexia.
Click here for information about Tracey Davis
---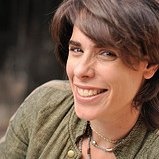 Pamela Malkoff Hayes, LMFT, ATR-BC,
is a Licensed Marriage and Family Therapist (LMFT) in the state of California and a Registered and Board Certified Art Therapist with the American Art Therapy Association (AATA). Her specialties include: alcohol and drug addictions, relationship and parenting, depression and anxiety, grief, LGBTQ, gender identity and sexuality. She is also a court certified Sexual Abuse Evaluator and trained in Hypnotherapy, Eye Movement Desensitization Reprocessing (EMDR) and Emotional Freedom Techniques (EFT).
Click here for information about Pamela G. Malkoff Hayes
How Is This Course Organized?
During the training, you will have:
6 recordings from 7 different professionals presenting new, beginner, and advanced techniques that'll help you provide better treatments to your patients.


The comfort and freedom to go over the training when it fits your schedule.


You'll also get a FREE download of The Digital Detox Card Deck, 56 strategies that'll help you step away from your devices when you need to so you can stay refreshed.
---
Join The Countless Professionals Who've Used What They Learned From The Course And Now Have A Bigger Impact Than Ever
" This was wonderful, I am so thankful for the magic dust tips provided. " — NaTosha M.
" Excellent presentation with wonderfully useful information and resources! Well Done! " — Michelle F.
" The presenters were very engaging and it was easy to follow. I've been in several teletherapy trainings, and this has been by far the most helpful and useful for a current practitioner. " — Cathleen S.
" I really enjoyed this presentation and look forward to utilizing the tools! Thank you " — Diane B.
" This was an amazing course! So full of practical ideas I can use NOW in the current state of school closures but wanting to provide services. It significantly reduced my anxiety. The idea of play therapy in this virtual word seemed impossible and stressful to me. I'm now extremely excited for myself and my students! " — Taresa S.
---
Who Is This Training For?
If you're someone who wants to create a bigger impact in your work through Telehealth services, then this course is for you.
You'll discover everything you need to help your patients learn, grow, and progress towards the goals you set out to accomplish. You'll especially get value from this training if you're any of the following:
Counselors
Social Workers
Psychologists
Psychotherapists
Speech-Language Pathologists
Occupational Therapists
Therapists
Marriage and Family Therapists
Teachers
School Guidance Counselors
Case Managers
School Administrators
Educational Paraprofessionals
Nurses
Other Helping Professionals that work with children
---
Here's How You Can Upgrade
Your Telehealth Skillset in 4 Steps
Register for the course by clicking below.
Standard price is $959.94
— but for a limited time, it's available for only $399.99. Remember, you also get a FREE download of The Digital Detox Card Deck.
Click here for course objectives and outline
.
Watch your email for your order confirmation. In it, you'll get instructions on how to access your videos and your free book.
Review your training materials at your own pace and convenience. Everything included is downloadable and you have lifetime access to it all.
Take your new-found knowledge to your online practice and watch your patients progress! You'll possess the skills that show you can overdeliver in helping your patients recover faster and with less pain.
---
100% Satisfaction Guarantee
Register for this training with zero risk. If you're not completely satisfied, contact us at
800-844-8260
. We're confident that you'll find this learning experience to be all that's promised and more than you expected.
Advanced Telehealth Course
Treatments and Techniques For Children, Adolescents, & Teens
$959.94

Value
Just for You: $399.99 — Unbelievable Savings!
Plus, earn up to 14 CE Hours included in the course tuition.