Loss of cognitive abilities is on the rise in the United States, with approximately 6.5 million people diagnosed with an intellectual disability. Cognitive Rehabilitation is, and should be, the heart of any and all intervention programs but it can be a daunting task for any therapist...
Bridge the gap between theory and practice to identify the foundations of the different systems and processes of cognition.
With over 40 years of experience, Jane Yakel, MS, CCC-SLP will share 100+ evidence-based techniques, strategies, and interventions for all levels of cognitive loss in this online course. You'll learn to develop highly effective approaches that you can begin to use immediately and how to tailor those to your clients' needs to improve overall outcomes.
Help guide your patients to independent functioning, facilitate awareness and create structural change in memory with successful interventions that will transform your patients' lives!
Bridge the gap from philosophy to practice
with over 100 successful, practical therapeutic interventions!
Therapy: Self-Awareness, Self-Efficacy, & Ownership

Models of Care & Approaches to Therapy

Direct & Indirect Therapy

Therapy via Medical Diagnosis: High-Level Cognition Intervention

High-Level Cognition Intervention: Structural Change

Executive Functions

Therapy via Medical Diagnosis: Low-Level Cognition

Low-Level Cognition Intervention: Skilled Enhancement

Caregiver Training

Documentation: Goals and Skilled Intervention

Intensive Case Studies

And so much more.
About Jane Yakel, MS, CCC-SLP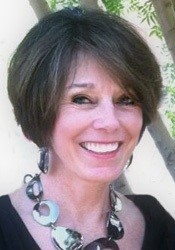 JANE YAKEL, MS, CCC-SLP is a certified and licensed Speech-Language Pathologist with over 40 years of experience in the care of persons suffering from neuropathology disorders. Jane is currently a private contractor and consultant in Virginia and has worked in a variety of settings including acute care, outpatient clinics, home health agencies, skilled nursing homes, assisted living facilities, and schools. She has taught at the University of Wyoming, Utah State University, DeVry University in Phoenix, Arizona and Fremont California. Jane has been a regional clinical specialist and a national trainer for rehabilitation program directors and has served as a director of a community re-entry program for traumatic brain injury survivors. Additionally, she has shared her expertise as an author and presenter at national and state board continuing educational courses on various topics.

Jane is a member of the American Speech-Language-Hearing Association, served as a representative for the People to People Ambassador Program for American Speech-Language-Hearing Association and is a prior member of the Wyoming Board of Examiners for Speech-Language Pathology and Audiology. Jane currently owns ProStar Communications, LLC, a professional communications company, and Yakel Educations, LLC, a professional publishing company.
Valued at $199.99
Today ONLY $134.99


Earn 6+ CE hours — Included in the Price!
100% satisfaction guarantee
Register for this intensive training course without risk. If you're not completely satisfied, give us a call at 800-844-8260. We're that confident that you'll find this learning experience to be all that's promised and more than you expected.
What happens next?
Register now for instant access to the online portal. Review all the course materials at your own pace and at your convenience! Click here for course objectives and outline

Access all course videos and materials online forever. Plus, use the CE21 Mobile™ app to access the course content on-the-go, wherever and whenever you want on your mobile devices.

Start interacting with other online attendees via chat message boards.

Complete your CE tests online when it's convenient for you, to earn up to 6 CE Hours. Click here for CE credit details
Don't Wait...
This Limited-Time Offer Closes Soon!
Cognitive Rehabilitation: Therapy... therapy... therapy!
ONLY $134.99