1 in 5 children will struggle with learning & attention issues.

Understand what they need.
These struggles are real... and it's up to us as educators and therapists to learn and integrate powerful brain based therapies in our practices to help children struggling with dyslexia, dyscalculia & dysgraphia overcome these challenging obstacles.

Throughout my career, I've tested many techniques for teaching those with learning disabilities. Not all of them were cost effective, some didn't work well enough, and some just weren't efficient enough.

But among the techniques that failed, were diamonds in the rough. I have developed a toolbox of brain based therapies that are effective, powerful and cost friendly. And when you attend this online course, you'll learn how to implement the techniques that I've kept in my toolbox—techniques that I know work, and work well.

Don't wait to get started. These kids don't have years to get through trainings and therapies. They need to get the information now so they can move forward and find success as quickly as possible.

Yours in education,
Kathy Johnson, MS, ED
Dyslexia, Dyscalculia, and Dysgraphia:
An Integrated Approach
$219.99

Value
TODAY ONLY $149.99 — Unbelievable Savings!
Plus, earn up to
6 CE Hours
from the comfort of your home. Don't forget to download all course materials, they're yours to keep forever.
Click here for CE credit details
Your speaker for this comprehensive training:
Kathy Johnson, MS, ED
, author of
The Roadmap From Learning Disabilities To Success
, is a nationally recognized expert in multiple therapy methods including:
Primitive Reflex Training
Therapeutic Listening
Samonas Listening
PACE
Phono-Graphix
Irlen Syndrome
Brain Gym 101
An Introduction to Rhythmic Movement

Professionals from many different perspectives come together to learn how their interventions integrate to remediate some of the more complicated dysfunctions seen in education.
When you combine...
Building blocks of mind and body health from nutrition and psychology disciplines
Neurodevelopment (primitive reflex integration) and sensory-motor development from occupational, physical, and vision therapy disciplines
Cognitive skills training such as memory, attention and processing speed from education
...You unfold the
Pyramid of Potential
: a proven system for overcoming symptoms related to school struggles.
This ground-breaking course combines lecture and notes with discussion and hands-on exercises to facilitate every learning style.
It includes proven strategies for:
Increasing sequencing and memory
Reading ability, including instant improvement
Handwriting
Increasing words written
Math skills
Improving processing speed
Reducing anxiety, including test anxiety
Stopping reversals
Not only will you learn how to identify the common causes of Dyslexia, Dyscalculia, and Dysgraphia, but you'll be able to create a systematic plan of interventions aimed at improving the functioning of your students with learning disabilities. You'll also gain:
10+ ways to improve test scores of students with learning disabilities
3 ways to improve or accommodate for visual or auditory processing problems
Sign up now and get this BONUS PDF Book — a $20 value!
The Roadmap From Learning Disabilities to Success
Kathy Johnson, MS, ED
A step-by-step guide for parents and educators to treat the symptoms of learning disabilities, ADD/ADHD, Dyslexia, Dyscalculia, Dysgraphia, and more!

"Nothing can be more frustrating to a parent than a child who can't read or learn. Unfortunately, parents often find themselves alone as their children continue to struggle despite educational intervention. The Roadmap to Success is an important guide for any parent that has a child with a learning problem. Mrs. Johnson provides us with an invaluable collection of information and resources that provides solutions rather than labels."
— Dr. Robert Fox, OD

Dyslexia, Dyscalculia, and Dysgraphia:
An Integrated Approach
$219.99

Value
Just $149.99 Today — Unbelievable Savings!
The Next Steps in Advancing Your Practice
Watch your email for your order confirmation
, and get instant access to all course materials, including the bonus materials — all designed to fill your toolbox with effective brain-based therapies.
Click here for course objectives and outline
.
Review the course materials at your own pace and at your convenience! You'll have unlimited access to all course videos and materials online forever. Plus, use the PESI Mobile™ app to access the course content on-the-go, wherever and whenever you want on your mobile devices.
Instantly collaborate with other professionals on the course materials through interactive message boards. You'll be part of a community of hundreds of practitioners all focused on integrating these effective, powerful, and cost-friendly tools in clinical practice, providing valuable opportunities to share insight and experiences and to build your professional network.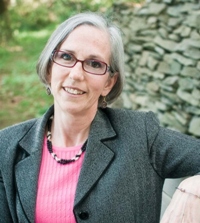 Kathy Johnson, MS, ED
, is considered a go-to resource on the topic of primitive reflex integration. She founded a specialized school in 2000, where she was an instructor and instrumental in remediating her students' developmental and behavioral reflex therapy. In 2002, Kathy began an educational consulting business to screen and remediate students individually. She has given lectures and workshops to individuals and schools, been a guest on Internet talk radio shows, written several books and workbooks, recorded many DVDs, and developed a brain coach training program. In 2010, her book,
The Roadmap from Learning Disabilities to Success
was published. She continues to teach professional development workshops and to train brain-trainers around the world.
Speaker Disclosures:
Financial: Kathy Johnson maintains an educational consulting firm, Pyramid of Potential. She has authored a series of workbooks and CDs, The Pyramid of Potential Series. She is a compensated author for ZLS Publishing. She receives a speaking honorarium from PESI, Inc.
Non-Financial: Kathy Johnson has received training in Therapeutic Listening and Samonas Listening.
100% Satisfaction Guarantee
Register for this intensive training course without risk. If you're not completely satisfied, give us a call at
800-844-8260
. We're that confident you'll find this learning experience to be all that's promised and more than you expected.
Dyslexia, Dyscalculia, and Dysgraphia:
An Integrated Approach
$219.99

Value
TODAY ONLY $149.99 — Unbelievable Savings!
Plus, earn up to
6 CE Hours
from the comfort of your home. Don't forget to download all course materials, they're yours to keep forever.
Click here for CE credit details