The Post-Acute Patient:
Cardiac and Neurological Interdisciplinary Rehabilitation Strategies

A diagnosis of a cardiac or neurological disorder diagnosis can hugely impact your patient's career, family planning, finances, essentially their entire life...this can be devastating.
Whether your treatment goals are prevention or prolonging progression, you are handling situations that can be emotionally and physically challenging for a patient and their family. Not only do you have to keep updated on the latest research for medications and treatments, you also have to be prepared for the psychosocial aspects of the disease process.
In 12 step-by-step sessions you will be equipped with the
latest updates on medications, the most effective symptom management strategies and personalized care plans
you can use the very next day to improve the care of your cardiac and neurological post-acute patients.
Walk away feeling confident in your ability to:
Identify symptom management strategies
Personalize disease modifying therapies
Assess current functioning
Address Psychosocial issues
Navigate the complexities of the healthcare system
Don't leave your patients feeling physically and emotionally overwhelmed by their diagnosis.
Learn what more you can do for your patients TODAY!
The Post-Acute Patient:
Cardiac and Neurological Interdisciplinary Rehabilitation Strategies
Valued at $399.98
Today Only $199.99 — Limited–Time Offer!
Here's what you will learn in this comprehensive online course:
Part 1: Cardiac Disease: Rehab Goals to Prevent Future Complications
Module 1
Diagnosis of Acute Heart Disease and Coronary Syndrome
STEMI an Non-STEMI
PTCA & CABG
Module 2
Cardiac rehab referrals
Patients who "fall through the cracks"
Rehab phases 1 through 4
Module 3
Care plans for special patient populations
Heart failure and heart transplant
Atrial Fib & Tachycardias
Bradycardias & Heart Blocks
Module 4
Pacemakers, ICDs and valve replacements
Reacting to pulmonary emergencies
Handling diabetic complications
Module 5
Interpreting lab work
Assessing & supporting patient lifestyle changes
Educating your patients
Module 6
Preparing for an emergency
Dealing with insurance and reimbursement
Using technology
Part 2: Advances in Diagnosis and Treatment of Neuromuscular & Neurodegenerative Disorders
Module 1
Breaking down Multiple Sclerosis
Interpreting signs & symptoms
Diagnostic criteria
Module 2
Medication management from A to Z
PR & OT interventions
Coping with disabling fatigue
Module 3
Deep look at Parkinson's Disease
Major symptoms to look for
New medications for symptom management
Effectiveness of deep brain stimulation
Module 4
Risk factors for Myasthenia Gravis
The autoimmune process and pathways to recover
Cholinergic vs. Myasthenic Crisis
Module 5
Diagnosis and management of Duchenne Muscular & Myotonic Muscular Dystrophy
Gene replacement therapy and stem cell research
Variants and treatment options for Guillain-Barré
Module 6
Chronic Inflammatory Demyelinating Polyneuropathy/Polyradiculopathy
Clinical trials for treatment of Amyotrophic Lateral Sclerosis
Assessing quality of life issues
Helping the family cope with end of life decisions
The Post-Acute Patient:
Cardiac and Neurological Interdisciplinary Rehabilitation Strategies
Valued at $399.98
Today Only $199.99 — Don't wait!
Learn more about the speakers:
Robin Gilbert, RN, MSN, CEN, CPEN,
has over 25 years' experience in emergency nursing. A number of her years in emergency nursing included experience in a pediatric emergency department at Boston Medical Center. She is both a certified emergency nurse and certified pediatric emergency nurse. Robin has experience as an emergency department manager, manager of cardiac & pulmonary rehabilitation and, currently, as the regional manager for staff development at Central Maine Medical Center. She instructs the NCLEX review class for Kaplan and tutors nursing students online for a local college of nursing. Her experience also includes having been an item writer for the Board Certification of Emergency Nursing and a former Chairperson. Robin was the coordinator for her employer's "Pathway to Excellence" designation, which was received in 2012.
In her role, Robin is able to remain current in the trends and best practices standards for care of the pediatric population. Robin received her BSN from Curry College, Massachusetts and her MSN from Saint Joseph's College, Maine. Robin is an active member of the Emergency Nurses Association, the American Nurses Association, Society of Critical Care Medicine, and a reviewer for the ANCC's Pathway to Excellence program.
Click to learn more about Robin Gilbert
---
Susan Fralick-Ball, PsyD, MSN, CLNC, CH,
is a licensed clinical neuropsychologist with an additional 40 years of clinical/educational nursing practice in a wide range of specialties. As a neuropsychologist, she has worked with patients having a vast variety of neurological disorders. Susan was responsible for coordinating all clinical and administrative activities for the stroke program of a nationally renowned neurological-medical rehabilitation hospital where she also developed a stroke support group for patients, family members, and staff. Additionally, she aided patients with neuromuscular and neurodegenerative disorders such as MS, Guillain-Barré, CIDP, Parkinson's, Myasthenia Gravis, ALS, Spinal cord injuries, TBI, head trauma, and dementias.
As a former member of the Neurocognitive Regional Conference Committee, Susan was instrumental in developing and speaking at conferences to teach medical and health care support staff about neurological challenges and developments. She has also taught neurological nursing and neurophysiology at the graduate level. She has mentored and supervised nurses, social workers, psychologists, and music therapists in the clinical setting. Dr. Fralick-Ball is the founder of the PsychMedEd where she continues to work with patients challenged by the detrimental psychological effects of neurological disorders, is a clinical neuropsychologist for the VistaMed group in the greater Philadelphia area, and a nationally recognized nursing/psychology educator and conference presenter. She continues to lend social assistance to those with neurological disorders through her charitable organization, With Thy Grace.
Click to learn more about Susan Fralick-Ball
---
Learning that Fits YOUR Schedule:

Get started on materials instantly. View any of the video modules online at your convenience. You will have unlimited access to the videos online, and you can download everything for future reference! Plus, use the PESI Mobile™ app to access the course content on-the-go, wherever and whenever you want on your mobile devices.
Click here for course objectives and outline
.

Interact and collaborate with other professionals in the online community through chat boards and online forums. Participants love sharing ideas, asking questions and networking with peers!

Complete your CE tests online at the completion of each module, with instant access to your CE certificates -
earn up to 12 CE hours.
Click here for CE credit details
---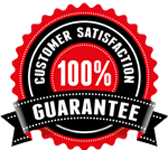 100% satisfaction guarantee - If you're not completely satisfied, give us a call at 1-800-844-8260. We're that confident that you'll find this learning experience to be all that's promised and more than you expected.
---
The Post-Acute Patient:
Cardiac and Neurological Interdisciplinary Rehabilitation Strategies
Valued at $399.98
Today Only $199.99 — Sign up now!