What is Primitive Reflex Integration? Innovative therapy to connect motor development to cognitive development!
Developmental disorders can affect anyone, and they have a spectrum of symptoms, from autism to dyslexia, which makes them difficult to treat... but one thing they all have in common is that their deficit started during childhood development.
Usually, something happens in those first couple of years of development or even in the womb, that may not appear until later in life. You might ask yourself...
What causes it? How can you identify it early? And what can we do to intervene and change it?
Years ago, I didn't fully understand how the brain created these conditions or interacted with other parts of the body, which meant I didn't fully understand the problem I was treating.
And if I didn't understand what the problem is, how could I hope to fix it?
When I started studying cutting-edge brain science and discovered how primitive reflexes were linked to developmental disorders, everything changed.
Now, Kathy Johnson, MS Ed., and I want to show you how to use this information to treat your clients' disorders!
This groundbreaking online course,
Primitive Reflex Integration for Neurodevelopmental Disorders
, will give you a unique understanding of the root cause of neurobehavioral and learning disorders so you can successfully treat your clients of any age. You'll discover cutting-edge techniques to identify, improve and correct retained primitive reflexes and a wide variety of behavioral, learning and social conditions, plus much more.
With the rise of developmental neurobehavioral disorders and the overwhelming wide spectrum of related symptoms,
understanding the root cause of neurobehavioral and learning disorders is essential to treatment progress.
You will learn techniques and tools that translate into clinical success no matter what the condition or severity.
We hope to see you in the course,
Dr. Robert Melillo, MS, MNeuroSci, DC, PhD (C) DABCN, FACFN, FABCDD
Walk Away with NEW Therapy Techniques in this Comprehensive Online Course

Integrative Therapy for Neurodevelopmental Disorders:
Connecting Primitive Reflexes and Brain Imbalances to Polyvagal Theory to Improve Learning, Behavior and Social Skills
If you aren't sure of how the machine works, you won't know how to fix it, and that's exactly what you'll learn in this part of the training.
This comprehensive training offers
an intense approach to treating primitive reflexes
through an in-depth, yet easy-to-grasp, way of understanding the brain.
Dr. Melillo uses over 20 years of clinical research and cutting-edge brain science to show you
how brain development, primitive reflexes and developmental milestones are connected to behavioral problems, social deficits and learning disabilities
(along with many other conditions like autism and ADHD). This in-depth training will dive into:
How the brain develops through segregation, integration, localization of networks, movement and much more.
Where primitive and postural reflexes come from and why some clients retain them.
How to assess and treat primitive reflexes in infants, children and adults, including common symptoms and the how the brain causes these imbalances.
In-depth remediation exercises and real-life case studies of clients experiencing primitive reflex related conditions.
How the Polyvagal theory is related to movement and primitive reflexes.
35 ways to stimulate the Vagal system.
Right brain vs. left brain - how to test for brain imbalances, function, symptoms and specializations.
Attachment and behavior in clients, including how we maintain relationships and how this can affect our development for our entire life.
How understanding the relationship and function of brain hemispheres can impact each area of treatment.

Primitive Reflex Integration:
Techniques for Developmental Success
In session 2, you will dive deep into the primitive reflexes contributing to developmental limitations in your clients of all ages. You'll discover how to
connect the seven primitive reflexes with their developmental stages
and dive into how integration can and cannot help the client in front of you. Some things you will learn include:
How to identify the seven primitive reflexes and their impact on development.
Reasons why these reflexes may have stayed, including retained reflexes and re-emerging reflexes, along with their effects on reading, writing, math, ADHD and much more.
Symptoms, testing and integration strategies for the reflexes - also when non-integration is a better option.
You'll get a first-hand look into real-life case studies that dive into how to treat the reflexes you may see...
Moro Reflex
Palmar Reflex
Fear Paralysis Reflex
Asymmetrical Tonic Neck Reflex
Symmetrical Tonic Neck Reflex
Tonic Labyrinthine Reflex
Spinal Galant
About Your Speakers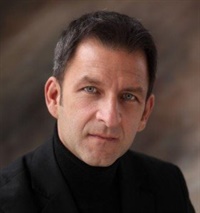 Robert Melillo, MS, MNeuroSci, DC, PhD (C) DABCN, FACFN, FABCDD, is a world-renowned expert in developmental functional neurology, brain imbalances, hemispheric integration and the diagnosis and correction of most neurobehavioral disorders and learning disabilities. He has graduate degrees in clinical rehabilitation neuropsychology, neurology, neuroscience, and chiropractic. Dr. Melillo is a prolific brain researcher, having authored five best-selling books, including Disconnected Kids, 50 peer-reviewed papers, and a major textbook Neurobehavioral Disorders of Childhood: An Evolutionary Perspective. He created Brain Balance Achievement Centers, which has approximately 150 centers and has helped tens of thousands of families.

Dr. Melillo has presented at numerous clinical and scientific conferences around the world and has taught his own course in a post graduate level for over 20 years. He is an associate professor of Developmental Disabilities at National University of Health Sciences, as well as cofounder and past president of the International Association of Functional Neurology and Rehab. Due to Dr. Melillo's authority in the field, he has been featured in documentaries, appeared in thousands of radio and TV interviews, and hosts a TV show, radio show, and webseries. Click here for information about Robert Melillo

Kathy Johnson, MS Ed., has been working with students since 2000 to overcome their reading struggles, as well as other learning issues. She found an excellent program that brought their decoding abilities to grade level in a matter of months. Yet, some could not read the test in grade level books, so she began her exploration into the trainings and therapies that brought students' success. Many increased their IQ and no longer required extra services. Kathy received training in order to bring these therapies to others which include Primitive Reflex Training by Samuel A. Berne, OD, Therapeutic Listening by Sheila Frick, Samonas Listening by Jill Stowell, PACE by Learning Rx, Phono-Graphix by Read America, Irlen Syndrome, Brain Gym 101, and An Introduction to Rhythmic Movement.

In 2000, Kathy started The Hunter School of Ballston Spa for struggling students, in which she and her assistant taught third through eighth graders required academics while remediating their struggles through therapy during the school hours. In 2002, she started an educational consulting business to screen and remediate student struggles individually. Since then she has also given lectures and workshops to clinics and schools, been a guest on Internet talk radio shows, and wrote The Roadmap from Learning Disabilities to Success plus other DVDs and publications. Kathy earned her Master's degree from the State University of New York at Albany where she instructed faculty and staff, was an adjunct professor at Schenectady County Community College, and taught at The Adirondack School of Northeastern New York. Click here for information about Kathy Johnson
Primitive Reflex Integration for Neurodevelopmental Disorders
Valued Over $449
Today Only $224.99 — An Unbelievable Value!

Plus, earn up to 12 CE Hours — included in the course tuition!
100% Satisfaction Guarantee
If you're not completely satisfied, please give us a call at 800-844-8260. We're that confident that you'll find this learning experience to be all that's promised and more than you expected.

Learning that Fits YOUR Schedule:

Watch your email for your order confirmation
and view any of the video modules at your convenience with immediate entry into the online portal. You'll have unlimited access to all the materials, plus you can download everything to keep for future reference!
Plus, use the PESI Mobile™ app to access the course content on-the-go, wherever and whenever you want on your mobile devices.
Click here for course objectives and outline

Interact and collaborate with other professionals in the online community through chat boards and online forums. Participants love sharing ideas, asking questions and networking with other practitioners!

Complete your CE tests online at the completion of each module, with instant access to your CE certificates - earn 12+ CE hours.
Click here for CE credit details