Become an

Evergreen Certified Dementia Care Specialist (ECDCS)

while learning straightforward
strategies

and subtle

tactics

to make your practice

more effective

.

It's no secret...working with dementia patients can be difficult.

And beyond the simple challenge of everyday conversation, you also have to learn to manage…
Unpredictable combativeness — even aggression
Dangerous wandering
Paranoia
Hallucinations
Strange delusions
Disruptive repetitive behaviors
And here's what's even more challenging:
Our first instincts are not always the best treatment strategies.
Working with dementia patients can be more counterintuitive than you think. But, with the right knowledge and techniques, you can transform challenging moments into patient (and personal) victories.
And this program by licensed clinical neuropsychologist, Dr. Sherrie All, founder of the Chicago Center for Cognitive Wellness, can help you gain those skills.
Plus, become an Evergreen Certified Dementia Care Specialist (ECDCS) after course completion!
Alzheimer's Disease and Other Dementias Certification
$356.88

Value
Just $199.99 Today — Unbelievable Savings!
Imagine Your Life As An Evergreen Certified Dementia Care Specialist (ECDCS)...
Becoming an Evergreen Certified Dementia Care Specialist (ECDCS) shows patients and colleagues you're committed to providing the best care possible. And the best part is, your application for certification is included in the course price!
Not only will you have more confidence in patient interactions, you'll operate with more certainty in professional interactions too. All because you'll be equipped with powerful dementia care information.
Beyond that, certification is also a formal documentation of your specialized knowledge. It inspires trust from both patients and colleagues.
And, as an added benefit, you could enjoy more favorable treatment from insurance companies and managed care panels too.
Learn More Here: www.evergreencertifications.com/ecdcs
Certification Made Simple
In just three easy steps, you can become an Evergreen Certified Dementia Care Specialist (ECDCS):
Step 1: Watch the online course.
Step 2: Complete the CE test(s) and instantly access your certificate(s) of completion.
Step 3: Submit the Certification Questionnaire included in this training, and your application is complete*.
Click here for certification requirements
We partner with Evergreen Certifications to include certification with some of our products. When you purchase such a product, we may disclose your information to Evergreen Certifications for purposes of providing services directly to you or to contact you regarding relevant offers.
---
Transform Your Practice an Expert Approach to Dementia Care
After this eye-opening course, you'll have the knowledge to…
Identify the symptoms of each type of dementia and how they impact identification and prognosis
Use two powerful and effective assessment tools to screen for possible cognitive difficulty
Employ subtle, yet powerful communication skills to work harmoniously with patients who have dementia
Calmly address (and mitigate) challenging patient behaviors like wandering, aggression, and paranoia
Understand how medications, preventative treatment, and advances in early detection could impact care of people with dementia
Become a champion of elder care ethics, working to ensure patients are respected in the way they deserve
Alzheimer's Disease and Other Dementias Certification
$356.88

Value
Just $199.99 Today — Unbelievable Savings!
---
"Dr. All's content and delivery was just fantastic. I have recommended the course to several colleagues."
—Kimberly K
You can provide the best and most respectful care to patients and empower their
loved ones with the knowledge to handle Dementia behavior.
---
What You Will Learn
This Alzheimer's Disease and Other Dementias Certification program contains 6 eye-opening modules. Each module is designed to give you an important piece of the dementia puzzle. By the end of the course, you'll have a comprehensive understanding of both dementia identification and treatment practices.
Manifestations and Prognosis for Each Type of Dementia
As of 2015, there were about 47 million people worldwide living with dementia. And while cognitive decline is a normal consequence of old age, dementia is not. In this section, you'll learn how to identify different types of dementia as well as the physical effects of dementia on the brain.
The #1 risk factor for dementia
Why dementia will bankrupt Medicare if we do nothing
Dementia vs. Alzheimer's — what's the difference?
Three things that increase the risk for dementia
The part of the brain most affected by Alzheimer's disease
The special brain circuit that must be intact to form new memories
The two physical causes of Alzheimer's
The seven stages of dementia based on the Global Deterioration Scale (GDS) and the Functional Assessment Staging Test (FAST)
Pseudo-dementias and reversible conditions (How to make sure it actually is dementia...and not something else)
Cognitive Assessment Tools and Advances in Early Detection
According to a 2017 study, dementia interventions can "transform the lives of people with dementia and their families." But effective intervention depends on effective assessment and detection. This section will teach you how to assess for dementia.
MoCA and SLUMS — what these two 10-minute tests tell you...and what they don't
The four types of intervention for dementia (and the powerful, positive effect these interventions can have on patients and caretakers)
Should you refer for a full Neuropsych evaluation? Here's how to decide
The Alzheimer's "risk-factor" gene
Communication Strategies to Improve Care
People with dementia communicate differently than the general population. Because of that, smart communication strategies are a must.
The five types of communication problems exhibited by people with dementia
Best practices to avoid arguments
Three things you should never do when talking to a person with dementia
Innovative communication tools you can use when communication becomes difficult or slows to a stop
Causes of and Solutions to Challenging Behaviors
Caring for a person with dementia can be challenging. Not just from a "time and effort" standpoint, but from a "how should I handle this?" standpoint. This module will equip you with helpful tactics to solve challenging behaviors.
Two ways to assess for a hidden cause of challenging behaviors
Sundowning — how to prevent it from happening and handle it when it does
These five signs indicate a patient might be at risk for wandering — here's how to spot them
Hallucinations vs. Delusions vs. Schizophrenia — How do you tell the difference?
Paranoia Management Strategies
"Feelings are more important than facts" — a 2003 study reveals why you should remember this counterintuitive quote when working with patients
Psychopharmacology & Nutrition: The Latest Medications and Preventative Treatments
Dementia treatment isn't only about how we interact with patients. This module will reveal the most helpful pharmaceutical and dietary interventions.
"What medications have been approved for behavioral and cognitive symptoms?" This section will show you
The popular diet that's been shown to have a positive effect on Alzheimer's prevention and intervention
A surprising class of over-the-counter drugs that actually contribute to dementia
One simple activity that can be used as treatment for dementia (and can actually help grow more brain cells)
Ethical Issues Related to Dementia
Ethical issues related to dementia include end of life challenges, abuse, and multicultural considerations. This section will help you identify potential issues and plan for effective interventions.
End of life issues that could arise when caring for or treating a person living with dementia
Shocking abuse statistics for people living with dementia
When mandatory reporting of abuse is required (and the professional fields that are required to report it)
Multicultural issues that can factor into dementia identification and treatment
Alzheimer's Disease and Other Dementias Certification
$356.88

Value
Just $199.99 Today — Unbelievable Savings!
Register Today and Get These FREE Bonuses!
Your ECDCS certification application (A $99.99 value)
Certification made simple! Register today and pay no additional fees to complete your Evergreen Certified Dementia Care Specialist certification.
Mindful Aging PDF Download (A $16.95 value)
The acclaimed Mindful Aging is full of exercises and tools to help you embrace a new mindset and blaze a new trail in your life fueled by passion, purpose, and creativity. Through research, inspiring stories of real people, and Dr. Brandt's psychological insight, you'll be able to claim the immense joy and love that are yours to have, the deep wisdom that is yours to share, and the exciting self-discoveries and contributions that are uniquely yours to make.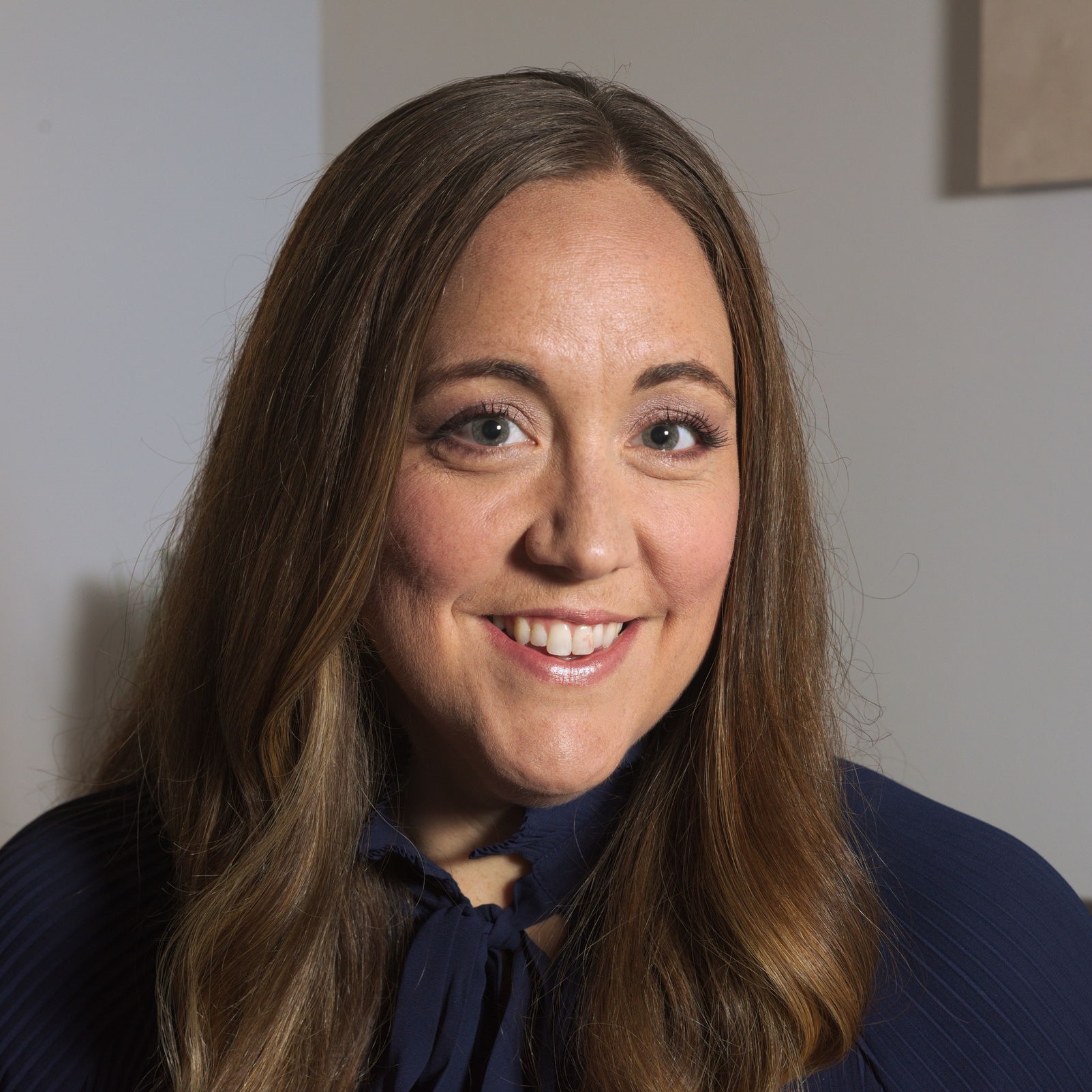 Sherrie All, Ph.D., is a licensed clinical neuropsychologist who has specialized in treating people with dementia, Parkinson's disease, TBI, MS and other neurological disorders for over a decade.
Dr. All is the founder and director of the Chicago Center for Cognitive Wellness, a private neuropsychology practice specializing in cognitive rehabilitation and brain health.
The evidence-based cognitive rehabilitation interventions she uses have helped hundreds of adults experiencing cognitive declines improve their thinking skills, expand their functional independence and enhance their brain health.
Dr. All has worked as a consultant to the Mather LifeWays Institute on Aging, helping to develop and evaluate a holistic brain fitness program, and her work with individuals on ways to lower their personal risk for dementia has earned the attention of media outlets including The New Yorker and Crain's Chicago Business.
Dr. All earned her Ph.D. in Clinical Psychology from Rosalind Franklin University of Medicine and Science and is a member of the American Psychological Association. Click here for information about Sherrie All
Who is this training for?
This training is for professionals who want to provide the best patient care possible and to position their practice to excel.
That includes the following professions, which are eligible for up to 6.25 CE hours through this course.
Social Workers
Counselors
Psychologists
Psychotherapists
Psychiatrists
Case Managers
Marriage & Family Therapists
Nursing Home Administrator
Speech-Language Pathologists
Occupational Therapists
Occupational Therapy Assistants
Physical Therapists
Physical Therapist Assistants
Nurses
Nurse Practitioners
Licensed Practical Nurses
Certified Nurses Assistants
Homecare Workers
Other Rehab, Medical and Mental Health Professionals
This interactive online training also offers you a community of peers and mentors all focused on helping clients succeed.
Additional questions about this training? Please contact PESI toll free at 800-844-8260.
---
Are you ready to step into the life awaiting you
as an Evergreen Certified Dementia Care Specialist (ECDCS)?

Get Certified and Go Further...
Become an Evergreen Certified Dementia Care Specialist (ECDCS) to show your employer, clients, potential clients and fellow professionals your commitment to honing your skills and staying up to date on treatment best-practices.
Professional Reputation and Credibility
Distinguish yourself from your peers and increase your opportunities for career advancement, earning potential, and client growth. Certification is a personal accomplishment that you can be proud of!
Client Trust
Client's working with a Certified Professional can be confident they are receiving top-tier care for their unique needs.
Alzheimer's Disease and Other Dementias Certification
$356.88

Value
Just $199.99 Today — Unbelievable Savings!
The Next Steps in Advancing Your Practice
Watch your email for your order confirmation
, and get instant access to the comprehensive videos, handouts, and bonus materials to transform your clinical skills and help patients with dementia.
Click here for course objectives and outline
.
Review the course materials at your own pace and at your convenience! You'll have unlimited access to all course videos and materials online forever. Plus, use the PESI Mobile app to access the course content on-the-go, wherever and whenever you want on your mobile devices.
Instantly collaborate with other professionals on the course materials through interactive message boards. You'll be part of a community of hundreds of practitioners all focused on integrating these effective techniques into their practice, providing valuable opportunities to share insight and experiences and to build your professional network.
Complete your online CE tests and
earn up to 6.25 CE hours
!
Click here for CE credit details
and credit details specific to your profession. You'll end this intensive training with a course certificate of completion to apply towards Evergreen Certified Dementia Care Specialist (ECDCS) certification!
100% Satisfaction Guarantee
Register for this intensive training course without risk. If you're not completely satisfied, give us a call at
800-844-8260
. We're that confident you'll find this learning experience to be all that's promised and more than you expected.
Alzheimer's Disease and Other Dementias Certification
$356.88

Value
Just $199.99 Today — Unbelievable Savings!