Whether your patients' goals are to return to work, play with their grandkids, or travel the world, your hard work helps them progress toward their functional goals.
But when vision problems distort your patient's world, it can feel like you're working twice as much for half the progress.
Falls, mobility deficits, isolation, and dependence on others can lead to serious, costly setbacks. And problems performing exercises and activities often result in avoidance over time, severely limiting functional outcomes.
It doesn't have to be this hard.
In this hands-on online certificate course, you will learn the latest vision therapy techniques and discover a powerful intervention framework that has helped countless therapists and their patients overcome these exact same issues for years.
Whether your patients are adults with head injuries or stroke survivors with visual perception problems, you'll transform your practice with innovative interventions that help patients adapt to visual impairments, take charge of their recovery, and resume functional activities they might have otherwise abandoned.
Discover new ways to accelerate progress for outcomes that will earn you referrals.
We've compiled in-depth training from two top vision rehabilitation experts…
So they can give you their best tips, tools, and strategies for addressing even the most difficult vision problems.
This course will give you a full set of effective interventions, enabling you to confidently help every patient experiencing vision problems.
Visual Rehab Certificate:
Targeted interventions for OTs, PTs, and SLPs

$659.98

Value
Just $299.99 Today — Unbelievable Savings!
Why Take This Course?
After this in-depth course, you'll have the knowledge to…
Identify (and use!) the latest advances in vision therapy
Develop your own comprehensive assessment framework, so you can identify the root cause of patient vision issues and related impairments
Utilize the most effective interventions available to help patients get back to their normal lives
Combine multiple intervention strategies to get better results
Create appropriate and reasonable patient goals
Build cost-effective vision therapy "toolkits"
---
What You Will Learn
Visual Rehab Certificate: Targeted Interventions for OTs, PTs, and SLPs is a complete training in vision therapy.
It will give you all the tools and skills you'll need to develop a thriving vision practice that helps clients regain independence and happiness.
Here's just a taste of what you'll learn in the course:
Innovative Vision Rehab Strategies for PTs, OTs, & SLPs: Don't Let Vision Limit Your Patient's Progress
This section of the course, led by Robert Constantine, OTR/L, will give you a detailed breakdown of common eye issues experienced by patients, as well as an extensive list of effective intervention strategies.
You'll also learn:
The eye condition 51% of your patients will have by age 80
Why you — and your patients — may want to avoid big optometry chain stores (it all has to do with something called "seat time")
One symptom you should never ignore in yourself or a patient, because it could cause blindness
This eye issue is so common, it's guaranteed to happen to you (and your patients) by age 40
Why "What kind of glasses are you wearing?" is one of the most important questions to ask patients
An unsettling problem your patient may not admit unless prompted (they don't want you to think they're going crazy)
The first thing you should look at when assessing eye movement
How to use a straightforward decision tree to make treatment decisions
The "balance board strategy" that could literally double your treatment effectiveness
A 5-minute scotch tape trick you can use to help your patients see better
One thing you should NEVER do without a doctor's order
How to build a portable $25 eye assessment kit
---
Vision Therapy Intensive Training Course: Upgrade Your Skills & Boost Referrals with Today's Best Practices
This section of the course, led by Sandra Stalemo, OTR/L, will reveal common vision problems your patients may be experiencing and the corresponding treatment strategies for low vision and neurologic impairments. You'll see patient videos of these vision problems, evaluations, and interventions.
Objective measurement tools for observed eye movement disorders
Cost-effective evaluation and treatment tools alongside information on today's latest technology
The comprehensive information you need to in-service your co-workers and start a vision rehabilitation program immediately
A collection of home programs ready for you to customize for your own needs
A quick reference sheet to streamline your approach to each diagnosis
Targeted evaluation and treatment options for specialized settings: acute care, rehabilitation units, out-patient settings, SNF, and home health
Visual Rehab Certificate
Targeted interventions for OTs, PTs, and SLPs
$659.98

Value
Just $299.99 Today — Unbelievable Savings!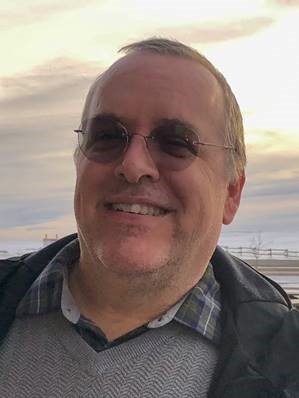 Robert Constantine, OTR/L, is an occupational therapist with nearly 20 years of experience in the fields of visual and neurological rehabilitation. Mr. Constantine is employed by the Pearl Nelson Child Development Center, where he focuses on the treatment of eye movement disorders in neurotypical and special needs children. Mr. Constantine's passion leads him to intensive studying of the visual system and continuous searches for new ways to improve patient outcomes.
He is a member of the Neuro-Optometric Rehabilitation Association, a unique interdisciplinary organization that brings together the tools of optometry, occupational and physical therapy to improve outcomes for patients with neurological diagnoses. In addition, he is the only occupational therapist to be a member of the High Performance Vision Associates, an elite group of sports vision optometrists. As such, Mr. Constantine has participated in sports vision screenings at IMG Academy, Hendricks Motorsports, and on the LPGA tour. He has also developed and marketed drag-racing specific glasses that have been successful in NHRA Sportsman drag racing, as well as having worked with elite NHRA racers, golfers, and sporting clays champions.
Click here for information about Robert Constantine.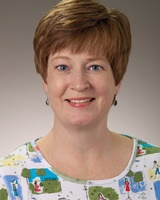 Sandra Stalemo, OTR/L, is an expert in vision therapy with over 37 years of experience guiding patients with vision and neurological impairments toward functional independence in a variety of outpatient and inpatient therapy settings.
Ms. Stalemo developed a passion for vision therapy after witnessing firsthand its impact on her daughter, who had been diagnosed with binocular vision disorder. In the years since then, Ms. Stalemo has trained and worked closely with neuro-optometrists to bridge the gap between diagnosis and treatment in functional settings, and she went on to develop a leading vision rehabilitation program at Sanford Health.
She is now a national speaker on vision and neurological rehabilitation topics, known for her ability to break down complex concepts into practical, everyday solutions.
Click here for information about Sandra Stalemo.
Who Is This Training For?
This training is for professionals who want to learn best practices to confidently help their patients rehabilitate vision issues. This includes…
Physical Therapists
Physical Therapist Assistants
Occupational Therapists
Occupational Therapy Assistants
Speech-Language Pathologists
Athletic Trainers
Nurses
Nurse Practitioners
---
The Next Steps in Advancing Your Practice
Watch your email for your order confirmation
and get instant access to the comprehensive videos and handouts to transform your clinical skills and help patients with vision challenges.
Click here for course objectives and outline
.
Review the course materials at your own pace and at your convenience! You'll have unlimited access to all course videos and materials online forever. Plus, use the PESI Mobile app to access the course content on-the-go, wherever and whenever you want on your mobile devices.
You'll be part of a community of hundreds of practitioners all focused on integrating these effective techniques into their practice, providing valuable opportunities to share insight and experiences and to build your professional network.
100% Satisfaction Guarantee
Register for this intensive training course without risk. If you're not completely satisfied, give us a call at
800-844-8260
.
We're that confident you'll find this learning experience to be all that's promised and more than you expected.
Visual Rehab Certificate
Targeted interventions for OTs, PTs, and SLPs
$659.98

Value
Just $299.99 Today — Unbelievable Savings!