Accelerate Your Career & Boost Your Clinic's Reputation
Become Your Region's Go-To Fall Prevention Expert & Give Your Patients Innovative Strategies to Help Them Move Freely & Confidently…
Today, you have a chance to give your patients fall prevention methods that are so effective you may quickly be viewed as one of the best rehab therapists in your region.
And that's because you'd be an expert in something most health professionals seemingly neglect…
When it comes to fall prevention strategies, here's the truth:
Most clinicians know little to nothing about it.
The majority of rehab professionals focus so much time on the injury or disability at hand that they forget to focus on fall prevention before it's too late.
This gives you an amazing opportunity to take the lead.
You have the chance to become a go-to expert for those who not only need treatment from their falls, but also want to learn to prevent falls while keeping their strength, balance, and mobility.
Typically, if a patient goes to a clinic and asks their therapist about how to avoid falls so they don't get hurt or re-injure themselves…
The therapist won't have much to say — or anything at all.
But imagine if a patient walked up to you and asked you the same questions.
Except in your case, you'd be able to answer confidently while going deeper on the topic and overdelivering with the most innovative fall prevention strategies.
Not only would you be seen as a specialist, but you'd also have the respect and admiration of your colleagues and patients…
Because you showed you go the extra mile and are committed to giving the best care possible.
Not only that, but others will see you have an entire set of skills and knowledge that most rehab professionals don't have.
Instantly, you're a leader with knowledge people need.
And when you're an expert, prospective patients will flock to your clinic to work with you, which can lead to a lasting and fulfilling career with admirers of your work and patients forever grateful for your help.
So if you want to experience making more impact with your patients and boost your career, then register for our breakthrough course. It's called:
Fall Prevention Specialist Certification Course
Just For You: Only $199.99 — Unbelievable Savings!
Discover What You'll Learn When You Register For This Career-Boosting Course
We've teamed up with one of the world's most respected experts in fall prevention and have created a comprehensive course filled with today's best practices, step-by-step training, and latest and most effective techniques in fall prevention.
By the end of the training, you'll be able to guide your patients to lose their fear of falling forever and the ability to move with confidence.
You'll be able to assess and help a wide range of patients and also earn a certification.
You will learn:
The latest advances in fall prevention and how they affect rehabilitation


How to make a comprehensive assessment that clearly identifies the root causes of fall risk


The most effective interventions you can implement ASAP to reduce risk and restore balance, mobility, and function


How to combine multiple approaches for the best outcomes (gait training, vestibular rehabilitation, and a list of others)


The most effective landing strategies that minimize impact and makes your patient feel secure


How to design innovative care plans for high-risk patients who have various diagnoses


The must-know parameters for safely but effectively intensifying rehab


How to engage with your patients, even the most non-compliant, difficult, or depressed patients who need more attention


Coding and billing updates for fall prevention and post-fall rehab


The requirements for a successful fall prevention program


How to successfully market a fall prevention program so it reaches more of your ideal patients
As A Bonus For Registering For This Course,
You'll Also Receive Two More Trainings For FREE!
Empower Clients with Mobility Impairments:
Using Technology to Improve Quality of Life
Discover the innovative technology leading the forefront in assisting those who are dealing with physical limitations.
Join Hillary Price, DPT, ATP, as she presents to you the multitude of options available for mobility equipment that maximizes user experience and independence. From smartphones to powered wheelchairs, you'll learn the process to prescribe and obtain these devices so your patients can regain their independence.
---
Improving Functional Mobility & Gait Patterns Following Injury, Surgery & Aging
Join Trent Brown, MOT, OTR/L, BCG, ATP, CFPS, to address the six determinants of gait and drastically add to your understanding of mobility beyond the mechanics. You will learn evidence-based exercises, activities, and treatment strategies that can directly impact not only gait, but everyday function, mobility, and safety for your patients.
Earn Your Certification When You Finish The Course!
Here's a Detailed Breakdown of What is Included in This Training:
Hot Topics and Innovations in Fall Prevention
Discover the current status of fall prevention and how learning the best strategies can set you up for success in the near future.
What fall prevention will look like in 1, 5, and 10 years
---
Predict and Prevent Falls with a Comprehensive Risk Assessment
Get step-by-step training and valuable demonstrations on how to predict and prevent falls by learning how to give a comprehensive risk assessment. Make a difference for your patients from the beginning after viewing this training.
Practice today's best evaluations for:

Balance
Visual-spatial function
Sensory-motor integrations
Proprioception
Vestibular function
Gait and mobility
Age-related degeneration
Home safety
Pharmacological side effects
---
Expand Your Rehab Toolbox for Fall Prevention and Post-fall Rehab
Learn not only the latest fall prevention techniques that help patients avoid the risk of falls, but also the effective techniques that assist them in a quicker and stronger recovery.
Practice effective techniques you can use immediately to:

Restore balance, mobility, and function
Minimize fall impact and injury
Treat dizziness and vertigo
Improve multitasking, coordination, and gait
Resolve vision problems that contribute to falls
Boost cognition, memory, and focus
Reduce environmental fall risks
---
Integrate Multiple Approaches for Better Outcomes
Masterfully bring together different approaches that help with treatment and fall prevention quality. This gives you a unique advantage over other rehab professionals since you'll know the ins and outs of every approach and use their strengths to create better treatments.
Practice combining:

Balance and gait training
Vestibular rehabilitation
Gaze stabilization
Multitasking interventions
Musculoskeletal soft tissue techniques
Graded motor imagery
Home exercise programming
Nutrition
Environmental modification
Safety reminders
Orthotics and gait devices
Clinical applications of neuroplasticity
Design Robust, Innovative Plans of Care for Your Patients
Create effective plans that guide patients towards progress and better fall prevention. This also includes patients who may be difficult to work with or have impairments that makes fall prevention more difficult.
Practice developing treatment strategies for high-risk patients with specific impairments, including:

Traumatic brain injury
Stroke
Multiple sclerosis
Parkinson's disease
Spinal cord injury
Diabetes
Pain
Age-related changes
---
Keys to Successfully Treating Noncompliant Patients and Enlisting Family Support
You'll learn the crucial skills you need to work with depressed or unengaged patients. Also, perhaps most importantly, you'll discover how you can bring in their family for better fall prevention and treatment.
---
Are You Leaving Money on the Table?
Understand the impact of fall prevention and how you can properly take care of your finances in regards to fall prevention and fall injury treatment.
Coding and billing updates for fall prevention and post-fall rehab
Justify rehab with the right progress measures and documentation
Avoid denials and audits with these tips
---
Case Studies: Put Knowledge to Practice
See what you've learned in action. Learn from 5 different case studies that implement what you'll learn in the course.
Case study 1: Evaluate a client's home for extrinsic risk factors
Case study 2: Apply advanced balance training and multi-tasking techniques
Case study 3: Integrate visual testing and gaze stabilization
Case study 4: Navigate pharmacological side effects and comorbidities
Case study 5: Overcome barriers to effective strategy implementation
---
Develop an Effective Fall Prevention Program for Your Facility
Discover how to lead your clinic's rise to create a well-known and effective fall prevention program.
---
Become Your Region's Go-to Fall Prevention Specialist
Get all the details you need to rapidly become your region's best and most successful fall prevention specialist.
The insider's guide to specialization and professional networking
Build referrals faster: effectively market your fall prevention program
Fall Prevention Specialist Certification Course
$719.96

Value
Just For You — Only $199.99
Unbelievable Savings!
Meet Your Trainer for the Fall Prevention Specialist Certification Course: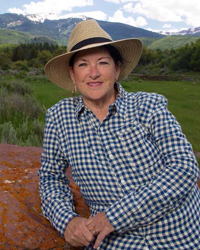 Shelly Denes, PT, CFPS, C/NDT, CGCP, is an expert in fall prevention with more than 25 years of experience treating patients with hemiplegia, neuromuscular disorders, traumatic brain injury, and spinal cord injuries. She has a special interest in advanced technology for helping patients move safely, and she has been involved extensively with neuroprosthetic devices, lower extremity orthotics, and exoskeleton robotics.
Ms. Denes travels nationally to present seminars on fall prevention and geriatric rehabilitation, and she is known for her dynamic, hands-on teaching style. She has also shared her insights with practicing professionals at annual physical therapy association meetings and through adjunct university work. Additionally, her expertise has been presented through expert witness work, both nationally and locally. Ms. Denes is a graduate of University of Michigan's physical therapy program, and she earned her certification in Neurodevelopmental Treatment (NDT) from the Rehab Institute of Chicago.

Click here for information about Michel (Shelly) Denes.
---
Your Trainers for Your Two Bonuses
Trent Brown, MOT, OTR/L, BCG, ATP, CFPS, is a practicing therapist in Utah and is one of 36 credential holders of a board certification in gerontology (BCG) from the AOTA. Mr. Brown also holds a certification as an assistive technology professional (ATP) from RESNA. He completed his undergraduate and graduate work at the University of Utah.
Currently, he is employed by the Department of Health to develop, implement, and operate healthcare quality improvement programs and has authored multiple laws to legislate improved patient care.
Mr. Brown has over 14 years of clinical experience in skilled nursing, transitional care, acute, and home health. Recently, he served as the VP for the UOTA where he co-authored SB 131, advancing OT practice in the state of Utah, and has received multiple awards for his clinical, academic, and legislative work. Mr. Brown is an Adjunct Professor at the University of Utah and has been instructing since 2007. He has provided courses for thousands of clinicians throughout the country in conferences, private settings, and specialty conferences.
Mr. Brown is a master clinician and lecturer on a myriad of topics including joint arthroplasty, core strengthening, documentation, aging, functional mobility, ethics, and fall reduction. He has also been a keynote speaker at multiple events throughout the country.

Click here for information about Trent Brown.
---
Hillary Price, DPT, ATP, is Physical Therapist at the University of Washington Medical Center in Seattle, WA. Hillary's practice focuses on neurological rehabilitation and specializes in wheelchair seating. She earned her Doctorate of Physical Therapy in 2010 and became a RESNA Certified Assistive Technologies Professional in 2016. Hillary grew up in Lake Tahoe, CA spending much of her time running, hiking, skiing, and generally just soaking up the splendor of the outdoors. Now living in Seattle, WA, she enjoys many of the same things, in addition to traveling, cooking, and spending time with her growing family.

Click here for information about Hillary Price.
Are you ready to step into the life awaiting you as a
Certified Fall Prevention Specialist (CFPS)?

Certification Made Simple
It's never been easier to become a Certified Fall Prevention Specialist (CFPS):
Step 1: Watch this online course.
Step 2: Complete the CE tests and instantly print your certificates of completion.
Step 3: Submit the Certification Questionnaire included in this training, and your application is complete.*
That's it! No hidden fees. No catch. Just certification made EASY.
*Professional standards apply.
Click Here to Learn More About CFPS Certification
We partner with Evergreen Certifications to include certification with some of our products. When you purchase such a product, we may disclose your information to Evergreen Certifications for purposes of providing services directly to you or to contact you regarding relevant offers.
---
Benefits of Certification
Clinical expertise: Show clients and colleagues your practice is based on leading-edge research in this complex area of rehabilitation.


Client trust: Certification shows your clients you care about providing the best care possible. It reveals your professional ability to take on challenging clients and succeed!


Documentation of knowledge: Certification is both a professional and personal accomplishment. It's an unbiased barometer of your training and dedication to your practice.


Improved insurance reimbursements: Receive more favorable consideration from insurance companies and managed care panels.


Professional recognition: Set yourself apart from the thousands of clinicians relying on outdated methods to treat their clients. Increase your opportunities for career advancement and client referrals.
Join Your Colleagues and Take Your Career to the Next Level!
The Next Steps in Advancing Your Practice
Review the course materials at your own pace and at your convenience! You'll have unlimited access to all course videos and materials online forever. Plus, use the PESI Mobile app to access the course content on your phone or tablet. Choose video or audio-only versions of online courses from the world's best instructors, and complete your CE requirements anywhere, anytime, at your own pace.
Instantly collaborate with other professionals on the course materials through interactive message boards. You'll be part of a community of hundreds of practitioners all focused on integrating fall prevention strategies in clinical practice, providing valuable opportunities to share insight and experiences and to build your professional network.
Complete the certification application — at no additional cost — to become a Certified Fall Prevention Specialist (CFPS) through Evergreen Certifications.
100% Satisfaction Guarantee
Register for this intensive training course without risk. If you're not completely satisfied, give us a call at
800-844-8260
.
We're that confident you'll find this learning experience to be all that's promised and more than you expected.
Fall Prevention Specialist Certification Course
Just $199.99 Today — Unbelievable Savings!