Interested in becoming a Certified IASTM Practitioner? We've got the advanced movement solutions you've been looking for.
Your patients come to you for pain relief — but what they're really looking for is freedom to move.
Help your patients get back to doing what they love.
In this new advanced skills training, expert guide Dr. Steven Capobianco will show you step-by-step how to preserve your greatest instrument — your hands — while building a successful practice.
Soft tissue manipulation, myofascial tools, kinesiology taping, anatomy, physiology, screening and treatment — it's all here! You'll easily unlock new ways to manipulate facia — reducing pain, improving range of motion and increasing athletic performance. High-resolution and professionally-shot — you'll easily see exactly what your instructor is referring to as you learn IASTM step-by-step.
This course is your new secret weapon.
Get the proven techniques and methods you've been looking for so you can go stronger, longer — all while effectively treating the nervous system and the fascia.
By the end of this training, you'll be a Certified Advanced IASTM Practitioner — confidently providing pain relief solutions to clients dealing with nerve entrapments, adhesions… and so much more.
This is the future of rehab: revolutionary tools that help people move MORE and move BETTER with less pain. This is the future of IASTM.
IASTM Advanced Practitioner Certification Course:
Evidence-Based Treatment for Pain, Mobility & Neurological Issues
Valued at $359.98
Just $287.99 Today — Save $71.99!
The tools may be hard, but the techniques are soft.
Whether you are new to IASTM or have a strong foundation under your belt, this completely self-paced course will give you the most comprehensive education on IASTM out there… improving patient outcomes and transforming your practice — as soon as your next session.
Deliver superior soft tissue manipulation wherever the job takes you, improving pain, muscle dysfunction, neurological complaints, and more — safely and effectively.
Register for this course and immediately access multiple tools and approaches that you can start using RIGHT NOW — within hours or days.
Your ultimate guide to IASTM includes:
Your First Certification Course: FMT Blades: IASTM Practitioner Certification
A New Model in Soft Tissue Manipulation
Mechanical Effects
Neurological Effects
Treatment Considerations
Introduction to Treatment Strokes
Pain Modulation Stroke
Up/Down Regulation
Up-Regulation Stroke
Down-Regulation Stroke
Locking in the Change
Additional Strokes
Screening & Fascial Tracing
Case Study & Summary
---
Your Second Certification Course: Advanced IASTM Practitioner Certification
Pain, Touch & the Human Sensory System
Using Your Toolkit
Novel Screening Approaches
Introduction to Treating Pain
Application and Pain Mitigation Techniques
An Introduction to Combing
The Tissue Glide Approach
Directional Preference, Techniques, and more
Nerve Entrapments & Tissue Glide
Addressing Nerve Entrapments from Head to Toe
Compressional Floss Therapy
Summary
No hidden fees. No catch. Just certification made EASY.
As soon as you complete each course, your certification documents will automatically populate within your portal —
no extra steps are needed on your part — it's never been so easy to get certified!
IASTM Advanced Practitioner Certification Course:
Evidence-Based Treatment for Pain, Mobility & Neurological Issues

Valued at $359.98
Just $287.99 Today — Save $71.99!
Why Get Certified?
When you become a Certified Advanced IASTM Practitioner, you'll show your patients and peers that you have completed this two-part advanced skills training, showcasing yourself as educated, experienced, and knowledgeable, essentially earning their TRUST.
Certification…
Builds your practice — Advertise for free with a listing on RockTape's professional registry.


Results in better outcomes — Help clients get quick wins from your newfound knowledge, drug-free!


Offers you a community — Gain access to an exclusive peer group of Certified Advanced IASTM Practitioners with similar passions and interests as you.


And so much more!
From clinicians to fitness professionals — this exclusive online certification course is designed for all who work in a rehab approach and want to become the IASTM experts in their communities.
IASTM Advanced Practitioner Certification Course:
Evidence-Based Treatment for Pain, Mobility & Neurological Issues

Valued at $359.98
Just $287.99 Today — Save $71.99!
Help people move more authentically with our evidence-based approach to movement and healing

Purchase the course and watch your email for your order confirmation.
Get instant access to hundreds of NEW techniques and tools that will help you improve human potential with our exclusive movement and performance solutions.
Click here for course objectives and outline
.
Access this online course forever. Review materials at your own pace and convenience — anywhere and anytime! Access the course using our PESI Mobile app to access your content on-the-go, wherever and whenever you want. Stream videos online, download for offline viewing, and view and download handouts. Your course materials never expire!
Instantly collaborate with other professionals through interactive message boards. When you register for this course, you'll join a community of practitioners all focused on integrating these techniques into their practices, providing valuable opportunities to share insight and experiences and to build your professional network. Engage in our forums and share your perspectives on this course. Collaborate and converse with peers who have similar passions and interests as you!
Become a Certified Advanced IASTM Practitioner! Increase your opportunities for career advancement, earning potential, and client growth. As soon as you complete this entirely self-paced course, you'll be certified! No extra steps, no extra fees, and no waiting around for days or weeks.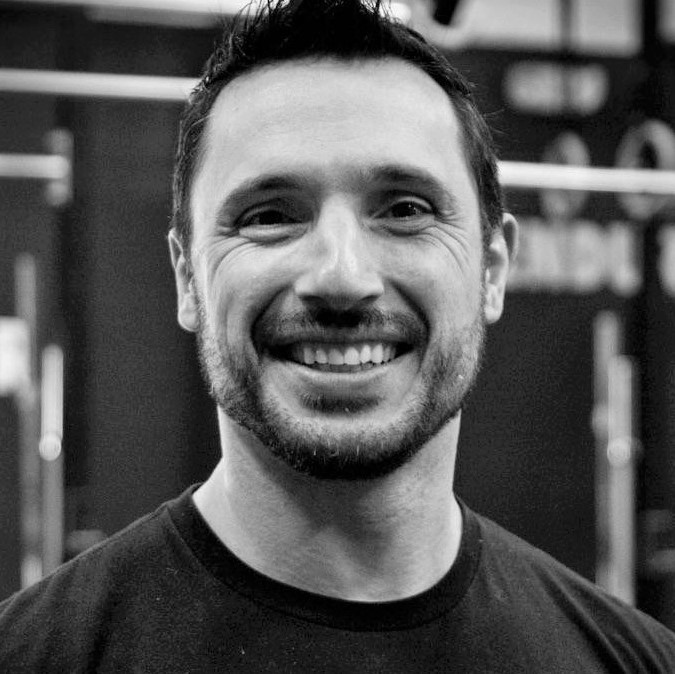 Steven Capobianco, D.C., MA, DACRB, PES, holds a B.A. and M.A. in Kinesiology and Exercise Science in addition to a doctorate in Chiropractic Medicine. Steve is a practicing sports chiropractor, currently holding a Diplomate in Rehab from the ACA and a Performance Enhancement Specialists certification from the NASM.
Dr. Capo launched a sports specific rehab and performance institute called ProjectMOVE in Denver, Colorado that focuses on identifying motor control dysfunction in an attempt to enhance human performance from the professional athlete to weekend warrior.
Steve is the Senior Director of Medical Education for Rocktape, pioneering evidence-informed education and products that challenges the current understanding of human movement practices. He authored the Fascial Movement Taping manual and lectures worldwide on the movement based corrective tactics and strategies.
Click here for information about Steven Capobianco
IASTM Advanced Practitioner Certification Course:
Evidence-Based Treatment for Pain, Mobility & Neurological Issues

Valued at $359.98
Just $287.99 Today — Save $71.99!
It's your new favorite treatment plan for pain relief.
Learn step-by-step exactly how to:
Apply instrument assisted treatment strokes for pain treatment


Use multiple interventions and multiple tools to create better movement outcomes


Reduce the chance of injury and bruising when applying IASTM


Apply movement screening principles to guide instrument assisted stroke variations


Manage common cutaneous nerve entrapments, relieving discomfort and improving mobility


Understand the physiological effects of IASTM


…and so much more!
---

100% Satisfaction Guarantee
Register for this intensive training course without risk. If you're not completely satisfied, give us a call at
800-844-8260
. We're that confident you'll find this learning experience to be all that's promised and more than you expected.