Most of us enter the healthcare field to help people and save lives…
But how many of us are properly prepared to care for the patients—or loved ones—that reject our life-saving support?
We've all been there—burned out by a patient who refuses to cooperate with your treatment plan…
Berated by their family members over your quality of care… feeling like no matter how hard you try, you're not doing enough to help.
It can be frustrating, exhausting, and sometimes even dangerous to treat a combative patient…
But our new De-escalation Certificate Course: Managing Challenging Behaviors & Substance Abuse Among Patients will give you all the confidence you need to achieve optimal outcomes, no matter the situation!
This one-of-a-kind, self-paced online training includes practical strategies to help you:
Cope with difficult situations like aggression, dementia, and attention-seeking behaviors while maintaining patient and staff safety


Expertly spot high-risk behavior


Improve your communication skills to de-escalate aggressive behavior


Confidently assess and screen for substance use disorders


Develop treatment plans for patients with a history of substance abuse, including managing pain effectively


Understand the conditions benefited by medical marijuana use and the ramifications of legalization


Learn appropriate patient teaching based on what we know—and don't know yet—regarding vaping


… And so much more!
Learn valuable clinical insights from Valerie R. Vestal, MSN, PMHNP-BC., JeanAnne Johnson Talbert, DHA, APRN-BC, FNP, PMHNP, AOCN, CARN-AP, and Maria Broadstreet, RN, MSN, APN with their decades of nursing experience, as well as real-life situations you may encounter at work.
Confront your own biases when working with patients who have substance use disorders and truly help people recover and lead the meaningful, happy lives they desire!
Plus, earn up to 18.5 CE hours—including 2.0 ANCC-approved pharmacology hours—on your own schedule, from the comfort of home. Get started today!
De-escalation Certificate Course:
Managing Challenging Behaviors & Substance Abuse Among Patients
A $659.97

Value — Just $349.99 Today for a limited time!
You are not alone when it comes to caring for a challenging patient. Join the hundreds of healthcare professionals already learning crucial ways to de-escalate a situation before it turns into a crisis.
Here's what your colleagues have to say about this care-changing, online training: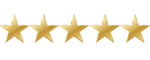 "Valerie [Vestal] did a great job including real life situations in addition to the material being presented which really help keep the audience (myself) captive." — Erica D.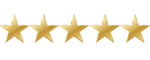 "Ms. Talbert was an excellent presenter. Easy to understand, focused and very knowledgeable. I would definitely take another seminar instructed by her." — Darla F.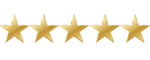 "Very relevant given the opioid epidemic and the increasing use of medical marijuana." — Ashley K.
---
Here's what you'll learn:
Managing Challenging Patient Behaviors:
101 De-escalation Strategies for Healthcare Professionals
with Valerie Vestal, MSN, PMHNP-BC
Lowering Risk for Dangerousness in Patient Encounters
Priority is Safety

Understanding Risk for Dangerousness
Mechanisms for Coping
Strategies to Deal with the Angry Patient
Healthcare Goals
Treatment Focused
Do No Harm
Clear Boundaries
Evaluating the Patient
Ask the Right Questions
Understand Patient's Motivation
Motivational Interviewing: Asking, Listen, Inform
Engage Patients in Focused Communication
Listen with Empathy
Empower the Patient
Interpersonal Effectiveness Skills
Self-Awareness
What Type of Communicator Are You?
Reciprocal Communication Strategies
Clinician Self-Care
Engage Patients in Focused Communication
Understand Patient's Level of Communication
Support the Patient's Goal
Multi-Disciplinary Intervention
Treatment Team Concept
Navigating Difficult Dynamics
Mediation & Leadership Roles
Engage Families Constructively
Understanding Challenging Symptoms
The Mentally Ill Patient
Know Your Limits
Understand Chronic & Severe Mental Illness
Severe Mental Illness
Schizophrenia/Schizoaffective Disorders
Substance-Induced Psychosis
Bipolar Disorder
Major Depression
Anxiety Disorder
Obsessive-Compulsive Disorder
Antisocial Personality Disorder
Borderline Personality Disorder
Disorders with Unique Risk
Developmental Disabilities
Delirium
Dementia
Substance Abuse
Special Considerations for Violent Patients
Acute Crisis
Sexual Assault
Domestic Violence
Suicidal Ideation & Risk
---
Substance Abuse Among Medical Patients: A Hidden Truth
with JeanAnne Johnson Talbert, DHA, APRN-BC, FNP, PMHNP, AOCN, CARN-AP
Case Studies of Hidden Substance Use Disorders in Medical Patients: What Does it Look Like?
In pregnant patients
In general medical patients
In surgical patients
Why is This Topic so Important? And so Challenging?
Biostatistics
Actual relevance in practice
Morbidity and mortality - complications of substance use disorders
What Do These Substances Actually Do Within the Body?
Pharmacokinetics and pharmacodynamics principles
Reinforcement
Tolerance and cross-tolerance
Physical dependence
Conditioning
Sensitization
Pregnancy-related complications
What Substances Are We Talking About?
Alcohol
Sedative/Hypnotics
Opioids
Stimulants
Dissociatives
Inhalants
Cannabinoids
Anabolic steroids
Club drugs
Nicotine
Street Drugs and Terminology
Interpreting patient language
What drugs are they talking about?
Neurobiology of Substance Abuse: You Mean it's Not a Choice?
Neurobiology and anatomy of the normal brain
Substance abuse as a brain disease
Genetic and environmental influences
Mental Illness and Substance Abuse "Dual Diagnosis"
Co-occurring illnesses
Traits and theories surrounding the two
Screening and Assessment Techniques
Effective questionnaires to screen for substance use
Techniques to promote open and honest communication from the patient
Working with the pregnant patient who uses substances
Assessing your own biases – and how to not let them interfere with your work
The Patient with an Underlying Substance Use Disorder: Withdrawal Symptoms & Emergency Treatments
Anticipation/prevention of withdrawal symptoms
Withdrawal protocols
Medications to treat withdrawal symptoms
Emergency treatments
Treatment of the newborn following exposure to substances
Safety for patients/family/staff
Effective pain management
Motivational interviewing - Assessing how to refer the patient following discharge from the hospital
Plus, if you sign-up today you get immediate, lifetime access to this FREE bonus seminar
Patients in Crisis: Life Threatening Risks of Opioids, Medical Marijuana, Vaping
with Maria Broadstreet, RN, MSN, APN
Learn your way through emotional case studies regarding post-surgical pain management, the phenomenon of vaping, and what we are beginning to learn from legalized marijuana.
With valuable clinical insights, you truly can help people recover and lead the meaningful, happy lives they desire!
A $219.99 Value—YOURS FREE when you register now!
De-escalation Certificate Course:
Managing Challenging Behaviors & Substance Abuse Among Patients
$659.97

Value
Just $349.99 Today — Unbelievable Savings!
Advance Your Practice in 4 Easy Steps!
Review the course materials at your own pace and at your convenience! You'll have unlimited access to all course videos and materials online forever. Plus, use the PESI Mobile app to access the course content on-the-go, wherever and whenever you want on your mobile devices.
Instantly collaborate with other professionals on the course materials through interactive message boards. You'll be part of a community of hundreds of practitioners, providing valuable opportunities to share insight and experiences and to build your professional network.
Complete your online CE tests and
earn up to 18.5 CE hours—including 2.0 pharmacology hours!
Click here for CE credit details
and credit details specific to your profession.
Valerie R. Vestal, MSN, PMHNP-BC.,
is a Board-Certified Psychiatric Nurse Practitioner. She has worked both in a Partial Hospitalization Program (PHP) and in an outpatient private practice. In the PHP program, she has been responsible to identify patients at high risk for aggression and those who have histories of repeated violent behavior. Valerie is skilled at managing crisis intervention, minimizing physical, and psychological harm for staff and patients.
Click here for information about Valerie Vestal
JeanAnne Johnson Talbert, DHA, APRN-BC, FNP, PMHNP, AOCN, CARN-AP,
has over 25 years of experience in the medical field as both a family practice and psychiatric nurse practitioner. She is board certified in family practice, oncology, substance abuse/addiction treatment, and psychiatric/mental health. JeanAnne currently owns her own clinical practice and is the medical director for three substance use disorder rehab centers comprised of residential, outpatient, and sober living programs.
Click here for information about JeanAnne Johnson Talbert
Maria Broadstreet, RN, MSN, APN,
has over 26 years of nursing experience and has held a certification as an advanced practice nurse for the past 19 years. As a nurse practitioner at Modern Med Recovery, Maria evaluates patients with opioid addiction, manages inductions into treatment and maintenance visits. Maria believes in both a medical and holistic approach to treating different aspects of the substance abuse cycle. She is one of only about 5% of medical providers that has undergone certification to prescribe buprenorphine to treat opioid addiction.
Click here for information about Maria Broadstreet
De-escalation Certificate Course:
Managing Challenging Behaviors & Substance Abuse Among Patients
A $659.97

Value — Just $349.99 for a limited time!
100% Satisfaction Guarantee
Register for this intensive training course without risk. If you're not completely satisfied, give us a call at
800-844-8260
. We're that confident you'll find this learning experience to be all that's promised and more than you expected.