Everyone has heard "take a deep breath and relax," but there's so much more to it than that.
As an unconscious behavior, changing breathing patterns is hard. As clinicians, we often need to teach our patients to bring attention and awareness to something they almost never think about. But it's rare to find personalized rehabilitative breathing programs that effectively target movement and performance improvement.
So, we decided to change all that – and all it takes is 8 to 10 minutes of deliberate breathing practice per day to revolutionize your outcomes.
In this neuro-centric course, you'll learn why breathing is Dr. Eric Cobb's go-to recommendation after 20+ years of clinical practice. It is the single largest recommendation that can have a profound impact on the most people.
Pain relief, improved performance, lower stress, better sleep, and so much more… it's all right here!
The Breathing Gym: Brain-Based Breathing Strategies for
Improved Performance and Pain Relief
Just $149.99 Today — Unbelievable Savings!
In this advanced skills training, you'll learn how to get quick wins and powerful, long-lasting results for your patients with highly effective brain-based breathing strategies.
Learn how to:
Improve cognitive and physical performance


Reduce or eliminate pain


Decrease the negative effects of stress


Improve sleep, digestion, and blood pressure


And so much more!
Blending emerging science with established protocols, we break down complex ideas into easy-to-understand concepts. We'll show you how to immediately apply these strategies in your work.
Practice while you learn and reap all the benefits!
Through the lens of neurology, this course provides a step by step, practical approach to breathwork for all the patients you treat. Breathwork is about to become your absolute favorite tool in your arsenal.
---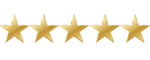 "WOW. THANK YOU for releasing the Breathing Gym! In 2 hours, I was able to resolve my problems that I have had for the last several YEARS… well worth the money." — Thai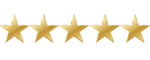 "Thank you for access to the new Breathing course! it's so well done — from studio setting, to visuals, content development and delivery, follow-along assessments and exercises. It quickly becomes compelling to watch/listen/do, and experience the benefits. I appreciate and admire the deep well of resources you provide for the Master Practitioner Program and your dedication to excellence, relevance and accessibility." — Debbie S.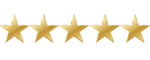 "The Breathing Gym has taken my knowledge base of the body as it relates to the golf swing, to unprecedented levels. I am a Golf Fitness Instructor that specializes in training mature golfers. The Breathing Gym has allowed me to quickly affect a client's swing mechanics for the better, by just applying the knowledge of conscious breathing exercises that are based on science, to every session." — Cliff P.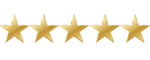 "I suffer from Pulmonary Fibrosis and breathing is becoming more and more difficult. After one week with the Breathing Gym exercises my breathing has improved and I have more energy. Thank you." — Anonymous
The Breathing Gym:
Brain-Based Breathing Strategies for Improved Performance and Pain Relief

Just $149.99 Today — Unbelievable Savings!
Start thinking about your breath in a whole new way.
You'll love these methods — practical and easy to learn — allowing you to create specific plans of action for your patients within minutes of completing the course.
And our favorite part about all of this? You don't need much time, space, or equipment to practice these powerful breathing exercises. They can be done practically anytime, anywhere.
Why Practice Breathing?
Neurological foundations of breathing
Brain plasticity matters
Time constraints
What to do & when to do it
Cognitive awareness
4 categories of respiratory training
Respiratory neurology
Make Breathing Matter! Personalization & Practical Foundations
Self-assessments
Muscles of inspiration vs. expiration
Mechanical work for breathing
Personalizing respiratory training
Breathing awareness drills
Breathing for Better Movement: Targeting the Breath
Sensory warm up
Right side, left side, or both?
Exercises and lab demonstrations
Inhalation & exhalation mapping
Create a cylinder
Incorporate tools: bands, hands, weights
Diaphragm stretches
Lateral and front opener stairstep
Positional variations
Supine
Prone
Side
Sitting
Standing
Trunk rotations
Lateral trunk bends
Neck rotations
Sports specific positions
Breathing for Pain Relief
Decrease sympathetic tone
Enhance vagus nerve activity and function
Deep and slow breathing (DSB)
Timed breathing patterns
Connecting to the awareness drills
Respiratory Training: Breathing for Brain Activation
Improve muscle tone, synergy for mobility, strength and stability
Breathing for cognitive and coordination challenges
Neural activation drills
Breath holds
Air hunger drills
Deep inhalation
Slow breathing
Forced exhalation
Blocked inhalation
Rhythmic walking/running
Goals of Your Customized Training Program
Daily awareness drills
Neural activation drills
Reduce breathing asymmetry
Incorporating strength training
Reminders
Meet Your Course Instructor
Dr. Eric Cobb completed his chiropractic degree (magna cum laude) at the University of Western States in 1994. In 2003, he founded Z-Health Performance – a company that specializes in innovating advanced, neurologically-centered rehabilitative and sports performance programs based on emerging research. He and his team train fitness coaches, athletic coaches, therapists and physicians from all over the world with a special emphasis on elite sport.
Dr. Cobb is passionate about blending emerging research with established protocols in an effort to provide practitioners with cutting-edge strategies aimed at maximizing training outcomes. With over 4,000 certified Z-Health professionals around the world, Dr. Cobb's goal is to bring a neuro-centric viewpoint into every clinic, gym and training facility. In addition to his teaching schedule, Dr. Cobb regularly consults with clients ranging from weekend athletes to international caliber competitors in a variety of sports.
Click here for information about Eric Cobb
The Breathing Gym:
Brain-Based Breathing Strategies for Improved Performance and Pain Relief

Just $149.99 Today — Unbelievable Savings!
You'll discover new ways to think about breathing and strategies that result in powerful, long-lasting outcomes.
Just follow these three easy steps to get started!
Purchase the course and watch your email for your order confirmation.
Get instant access to dozens of NEW techniques and tools as well as the key principles of breathwork for better living; learn effective and powerful breathing strategies and start improving patient outcomes immediately!
Click here for course objectives and outline
.
Access this online course forever. Review materials at your own pace and convenience — anywhere and anytime! Access the course content using our PESI Mobile app on-the-go, wherever and whenever you want. Stream videos online, download for offline viewing, and view and download handouts. Your course materials never expire!
Instantly collaborate with other professionals through interactive message boards. When you register for this course, you'll join a community of practitioners all focused on integrating these techniques into their practices, providing valuable opportunities to share insight and experiences and to build your professional network. Engage in our forums and share your perspectives on this course. Collaborate and converse with peers who have similar passions and interests as you!
The Breathing Gym:
Brain-Based Breathing Strategies for Improved Performance and Pain Relief

Just $149.99 Today — Unbelievable Savings!
Welcome to an advanced, neurologically centered rehabilitative
and sports performance program based on emerging research.
This course is ideal for you if you are a healthcare or
movement professional looking to improve performance and pain relief.
---
100% Satisfaction Guarantee
Register for this intensive training course without risk. If you're not completely satisfied, give us a call at
800-844-8260
.
We're that confident you'll find this learning experience to be all that's promised and more than you expected.