When you're the first stop on the path to recovery – getting the diagnosis right the first time is critical. With many patients also suffering from chronic conditions, it is crucial to have a comprehensive examination strategy to determine if your patient is appropriate for physical therapy. Could their pain be indicative of something more serious requiring a referral? In this course, you'll learn:
Clinical clues that will make your evaluation more efficient

How to pinpoint the diagnosis and facilitate return to activity

A multi-faceted approach that considers every angle

Stop chasing the symptoms and find the cause with this practical approach to differential diagnosis for the lower extremity.
Lower Extremity Differential Diagnosis
Maximize evaluation efficiency and optimize patient outcomes
Valued at $279.98, yours today for only $149.99!
No matter the age of your patient, this training will provide you with in-depth strategies to quickly identify the appropriate diagnosis. You'll improve your confidence with prognosis while facilitating a faster recovery!
Pre-Course Learning: A Guide to Differential Diagnosis
Critical thinking and problem solving for complex musculoskeletal diagnoses
Improved safety in patient care and confidence to recognize more serious underlying pathology
Lower Extremity Differential Diagnosis: Maximizing Evaluation Efficiently and Optimize Patient Outcomes
Expand Your Evaluation Skills
Common special tests of the hip, knee, ankle and foot
Questionnaires for subjective assessment
Identify referred pain patterns from non-MSK origin
Understanding non-MSK causes and customized approaches for each

Oncologic
Urologic
Infections and inflammatory
GI
Vascular
Is Your Patient Appropriate for Therapy?
Recognizing red (and yellow) flags of lower quadrant pain
Concise guide for physician or ER referral
Pain and Most Common MSK Diagnoses by Region
HIP
IT band syndrome
Hip osteoarthritis
Patellofemoral syndrome
Hip bursitis
Hip fracture
Iliopsoas bursitis
Iliopectineal bursitis
Femoroacetabular impingement
Snapping hip syndrome
Piriformis syndrome
Groin pain
Nerve entrapment in the hip
Neuralgia paresthetica
KNEE PAIN
Patellofemoral pain
Tibial plateau fractures
Knee ligament injuries
FOOT AND ANKLE
Ankle joint and ligament testing
Lateral ankle sprain
Tibial plateau fracture
Ankle instability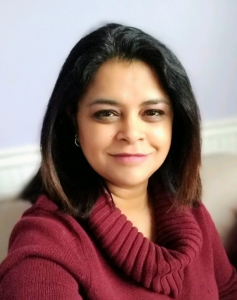 Dr. Rina Pandya, PT, DPT
, has an extensive physical therapy career that spans over 20 years, through the UK, the USA, and the Middle East. She has worked in NHS (National Health Service), American health care providing PT services in acute care, in-patient rehab, skilled nursing facilities, home healthcare and outpatient clinics. She has developed specialty programs based on evidence-based practice in her role as a project manager. She has also managed a physical therapy department as a department head in a premier private hospital in Oman. Rina is a member of the APTA, HCPC-UK and OAP-Oman.
Click here for information about Rina Pandya
Lower Extremity Differential Diagnosis
Maximize evaluation efficiency and optimize patient outcomes

Valued at $279.98, yours today for only $149.99!

With subtle clues often lurking in the periphery, you need a comprehensive evaluation strategy that eliminates the guess work. This is a must attend course for therapists that will save time and resources for you and your patients!
The Next Steps in Advancing Your Practice
Review the course material at your own pace and at your convenience! You will have unlimited access to all course videos and materials online forever. Plus, use the PESI Mobile app to access the course content on your phone or tablet. Choose video or audio-only versions of online courses from the world's best instructors, and complete your CE requirements anywhere, anytime, at your own pace.
Instantly collaborate with other professionals on the course materials through interactive message boards. You'll be part of a community of hundreds of practitioners, providing valuable opportunities to share insight and experiences and to build your professional network.
100% Satisfaction Guarantee
Register for this intensive training course without risk. If you're not completely satisfied, give us a call at
800-844-8260
.
We're that confident you'll find this learning experience to be all that's promised and more than you expected.
Lower Extremity Differential Diagnosis
Maximize evaluation efficiency and optimize patient outcomes

Valued at $279.98, yours today for only $149.99!