Trauma is devastating.
It overwhelms its victims and often the people who try to treat it. It reshapes one's sense of self, bodily experience, and brain organization — leaving people stuck in terror, isolation, and shame.
My life's work has been to find the most effective pathways to healing trauma. It's why I founded the Trauma Center, have been part of groundbreaking research, and wrote the #1 New York Times bestselling book The Body Keeps the Score.
Along the way, I have collaborated with many of the most sought-after pioneers and researchers in our field. Together, we have successfully treated thousands of traumatized children and adults: victims of child abuse, natural disasters, wars, racism, accidents, and human trafficking.
Now we collectively offer this exclusive online course as an
authoritative guide toward trauma healing.
Let my hand-selected team of experts help you discover how incorporating trusted methods such as EMDR, neurofeedback, and sensory integration can deepen your therapeutic skills and lead to deep, lasting healing. We'll also break down the latest evidence surrounding more unconventional solutions, such as the use of mind-altering substances like MDMA and marijuana for treating PTSD.
Diversify your trauma treatment toolbox with these multi-disciplinary approaches and elevate your practice.
Join us and we will show you how the helplessness, rage, and collapse from past trauma imprints can be transformed through physical experiences — restoring your client's hope for a brighter future filled with joy, purpose, and meaning.
Yours in healing,
Dr. Bessel van der Kolk
Dr. Bessel van der Kolk on How the Body Keeps the Score:
Multi-Disciplinary Approaches to Trauma from the Premier Experts
Just $599.99 Today — Incredible Savings!
"I'm presenting this course to serve as both a guide and an invitation—an invitation to dedicate ourselves to facing the reality of trauma, to explore how best to treat it, and to commit ourselves, as a society, to using every means we have to prevent it."
- Dr. Bessel van der Kolk
---
When you accept your invitation to join our devoted gathering of trauma treatment professionals, you will:
Discover how to build stronger connections with your clients
Deepen your understanding of trauma and its effects
Master innovative treatment options to fill your toolbox
Learn to go beyond standard talk therapy to customize treatment for deep-rooted trauma
Stay on the leading-edge of diagnosing trauma-related issues
Learn how to create unique treatment interventions that maximize your therapeutic outcomes
Join an elite group of peers from around the globe, all focused on enhancing their therapeutic skills and improving client outcomes
Your registration today shows your commitment to alleviate suffering, end the cycles of violence, and help people live their lives to the fullest. It also supports the Trauma Research Foundation in their mission to conduct innovative treatment and research—because no child or adult should suffer the consequences of trauma.
Dr. Bessel van der Kolk on How the Body Keeps the Score:
Multi-Disciplinary Approaches to Trauma from the Premier Experts
Just $599.99 Today — Incredible Savings!
Starting today, this program can revolutionize your practice…
"The course was amazing and Dr. van der Kolk is a delightful and extraordinary human being and role model for our healing professions!" — Robyn P.
"I enjoyed Dr. van der Kolk immensely. It has been my dream to hear him speak and it was everything that I hoped for." — Linda M.
"Cutting edge, very in-depth material." — Janie E.
"I cannot say enough about how much I enjoyed this training. Dr. Bessel van der Kolk presented the material in a way that was engaging and very informative. He challenges the traditional methods in a manner that I greatly appreciate, and I am excited to put some of his teachings into practice." — Ashley H.
"Best continuing ed course I have taken! Loved it." — Melanie H.
"Thank you, Dr. van der Kolk, for your amazing contribution to the field of trauma treatment. As a psychologist and marital and family therapist for over 40 years, I found your work very relevant and congruent with my own experiences in working with the devastating aftereffects of trauma in individuals and their families and loved ones (and society in general)." — Debra S.
"Very, very informative, inspiring and definitely impacted my understanding of my own trauma and the work I do to heal myself and help others heal." — Jose F.
"This completely changed how I will be practicing therapy. I'm so glad I got to hear this." — Tiffany G.
"This was packed with new data and information relevant to helping clients overcome trauma!" — Leann K.
---
What will I learn?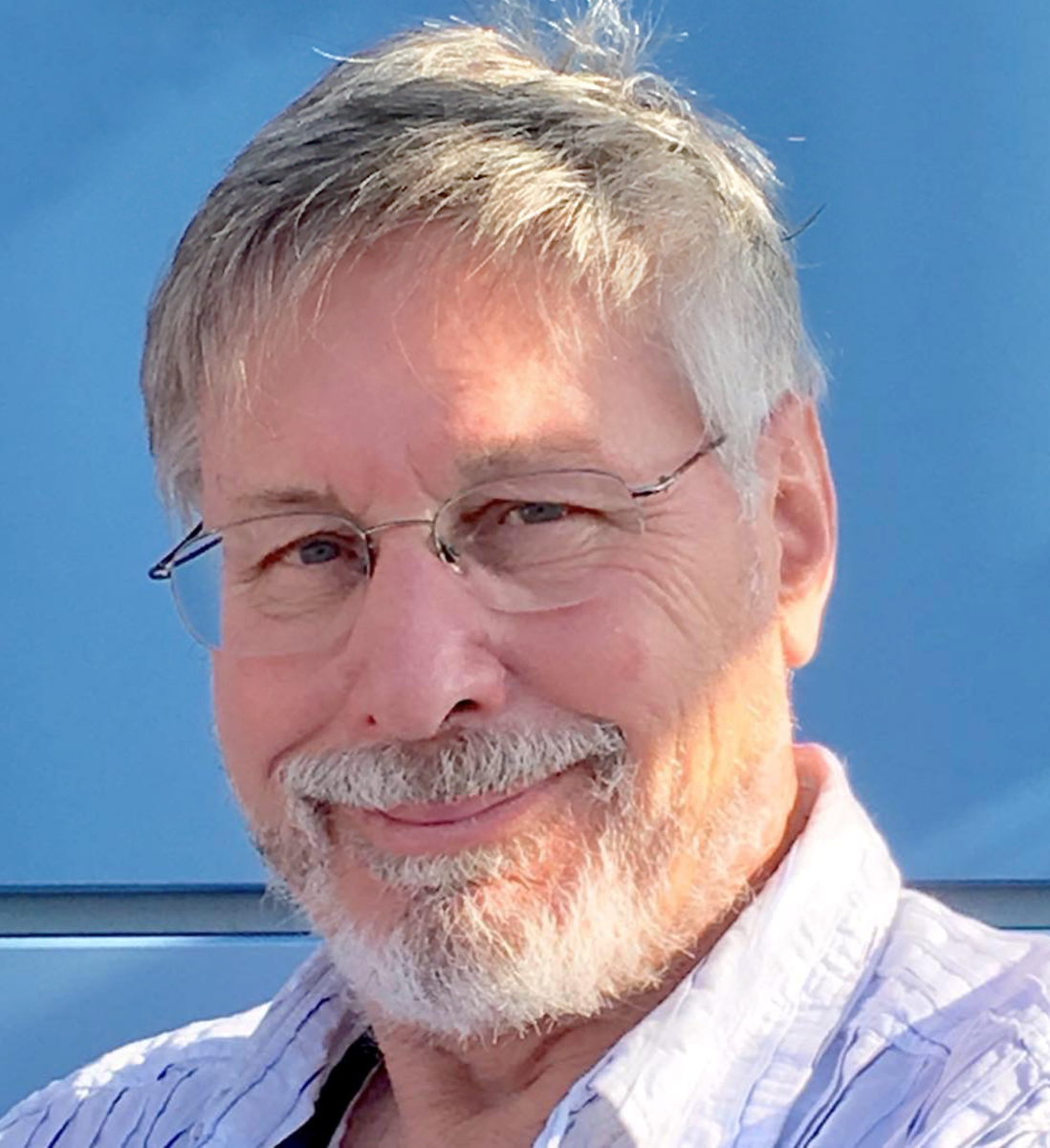 The Body Keeps the Score: Trauma Healing
The vast increase in our knowledge about the basic processes that underlie trauma has opened new possibilities to lessen or even reverse the damage.
Through intriguing videos, case studies, and masterful explanation, you will learn how to apply the latest findings from research to your trauma treatment protocols in practical, effective ways.
This intensive session will provide you the knowledge you need to give your clients:
A way to find words that describe the deep and painful effects of trauma
Tools to regulate their emotions, even when they're unexpectedly triggered
The ability to trust other human beings after the shameful and horrific details of their trauma
The opportunity to be fully alive in the present, not stuck in the past
…And so much more
The Body Keeps the Score Course Outline
Neuroscience & Brain Development
Neuroscience and brain development
How children learn to regulate their arousal systems
How the brain regulates itself
Developmental psychopathology: The derailment of developmental processes & brain development due to trauma, abuse and neglect
How the brain responds to treatment
Early Life Trauma
Interpersonal neurobiology
Adaptations to trauma early in the life cycle
Loss of affect regulation
Chronic destructive relationships towards self and others
Dissociation and amnesia
Somatization
Self-blame, guilt and shame
Chronic distrust and identification with the aggressor
Attachment, Trauma, and Psychopathology
The breakdown of information processing in trauma
Mirror neuron systems and brain development
How to overcome the destabilization and disintegration
The compulsion to repeat – origins and solutions
Difference between disorganized attachment and traumatic stress
Neuroscience, Trauma, Memory and the Body
The neurobiology of traumatic stress
Learned helplessness and learned agency
Restoring active mastery and the ability to attend to current experiences
Somatic re-experiencing of trauma-related sensations and affects that serve as engines for continuing maladaptive behaviors
How mind and brain mature in the context of caregiving systems
The Diagnosis of Treatment of Trauma-Related Disorders
Developmental Trauma Disorder (DTD)
Affect and impulse dysregulation
Disturbances of attention, cognition and consciousness
Distortions in self-perception and systems of meaning
Interpersonal difficulties
Somatization and biological dysregulation
The development of DTD in the DSM-5® as a diagnosis and its implications for assessment, diagnosis and treatment
The Latest Research on Trauma-specific Treatment Interventions
The role of body-oriented and neurologically-based therapies to resolve the traumatic past
Alternatives to drugs and talk therapy
EMDR
Self-regulation, including yoga
Mindfulness
Play and theatre
Dance, movement and sensory integration
Neurofeedback
---
Praise for the work of Dr. Bessel van der Kolk and
his #1 New York Times bestselling book The Body Keeps the Score
Empathic, Insightful, and Compassionate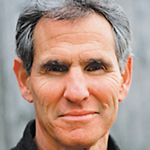 "This book is a tour de force… deeply empathic, insightful, and compassionate perspective promises to further humanize the treatment of trauma victims…"
—Jon Kabat-Zinn, professor of medicine emeritus, UMass School of Medicine; author of Full Catastrophe Living
Most Important Series of Breakthroughs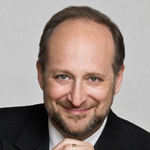 "Van der Kolk, the eminent impresario of trauma treatment, who has spent a career bringing together diverse trauma scientists and clinicians and their ideas, while making his own pivotal contributions, describes what is arguably the most important series of breakthroughs in mental health in the last thirty years."
—Norman Doidge, author of The Brain That Changes Itself
Fascinating Exploration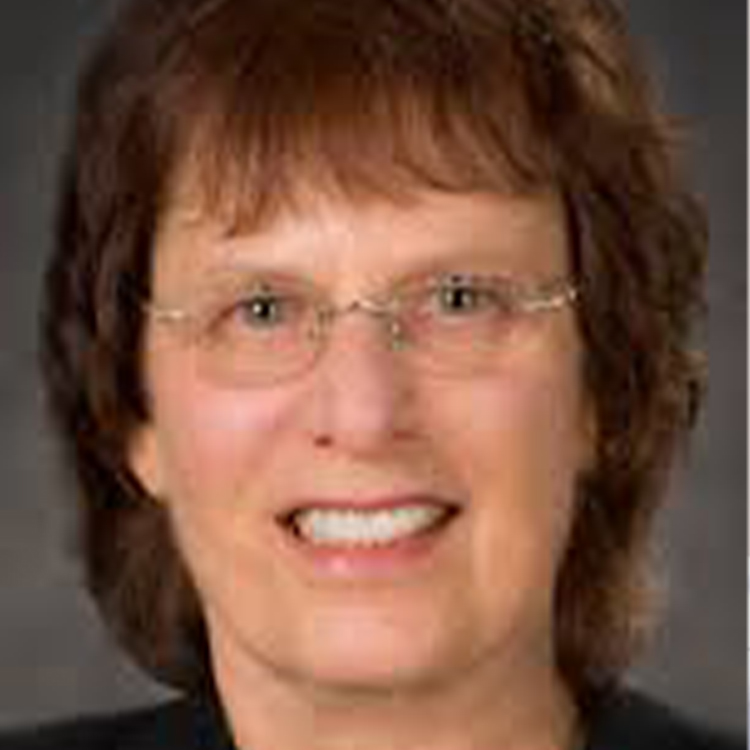 "A fascinating exploration of a wide range of therapeutic treatments…"
—Francine Shapiro, PhD, originator of EMDR therapy
Pathways to Recovery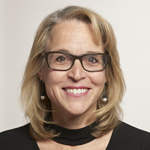 "An authoritative guide to the effects of trauma, and pathways to recovery. A must read for mental health and other health care professionals, trauma survivors, their loves ones, and those who seek…solutions to the cycle of trauma and violence in our society."
—Rachel Yehuda, PhD, professor of psychiatry and neuroscience, director of the Traumatic Stress Studies Division at the Mount Sinai School of Medicine
Leads the Way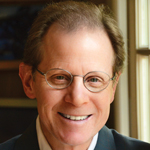 "When it comes to understanding the impact of trauma and being able to continue to grow despite overwhelming life experiences, Bessel van der Kolk leads the way in his comprehensive knowledge, clinical courage, and creative strategies to help us heal."
—Daniel J. Siegel, MD, clinical professor, UCLA School of Medicine; author of Brainstorm: The Power and Purpose of the Teenage Brain, Mindsight: The New Science of Personal Transformation, and The Developing Mind: How Relationships and the Brain Interact to Shape Who We Are
Brilliant Synthesis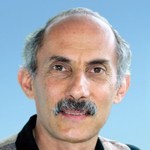 "Dr. van der Kolk offers a brilliant synthesis of clinical cases, neuroscience, powerful tools, and caring humanity, offering a whole new level of healing for the traumas carried by so many."
—Jack Kornfield, author of A Path with Heart
Dr. Bessel van der Kolk on How the Body Keeps the Score:
Multi-Disciplinary Approaches to Trauma from the Premier Experts
Just $599.99 Today — Incredible Savings!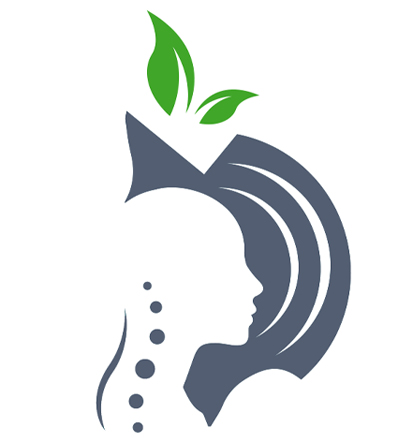 Learn to combine 3 methods to help survivors feel fully alive in the present and more in control of their lives:
Top-down:
by talking, connecting with others, and allowing ourselves to know and understand what is going on with us, while processing the memories of the trauma.
Utilizing medications:
to shut down inappropriate alarm reactions, or by utilizing other technologies that change the way the brain organizes information.
Bottom-up:
by allowing the body to have experiences that deeply and viscerally contradict the helplessness, rage, or collapse that result from trauma.
---
Enroll today and you'll also get access to 5 FREE BONUS SESSIONS
(a $509.95 Value!) from my esteemed colleagues*
Bottom Up: How Neuroscience Can Guide Us in Body-Oriented Therapies
with Bessel van der Kolk, MD, Ruth Lanius, MD, PhD, FRCPC, Andrew Nicholson, PhD, Sebern Fisher, MA, BCN, Paul Frewen, PhD, CPsych, Sherain Harricharan, PhD, Chantelle Lloyd, PhD, Wendy D'Andrea, PhD, Margaret Mckinnon, PhD, Daniela Rabellino, PhD, and Braeden Terpou, PhD | Click here for information about our Speakers

It's increasingly evident 'the body keeps the score': traumatized individuals frequently report somatically-based alterations in self experience, including feelings of disembodiment and related identity disturbance.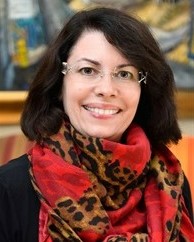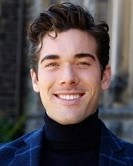 Pioneering neurobiological studies are beginning to shed light on self-disturbance in traumatized individuals both during resting state and under conditions of threat.
Get the latest research on:
How the brain processes trauma
The development of maladaptive self-beliefs in the experience of PTSD (identity disturbance)
Somatically-based alterations of experience in the bodies of trauma survivors
Harnessing the brain networks in therapy that can lead to trauma resolution
---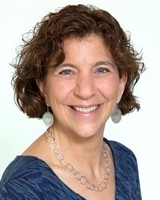 The Transformation of EMDR: From Technique to Comprehensive Psychotherapy
Trauma is stored in the brain and body, continuing to cause pain and suffering, but there is an effective solution to free clients by repatterning thinking and emotional reactions:
EMDR (Eye Movement Desensitization and Reprocessing), a unique type of psychotherapy proven to help clients recover from trauma and improve the quality of their lives.
This recording will help you:
Determine the current status of EMDR therapy's evidence base in treating PTSD and other psychiatric conditions
Formulate the basic tenets of the Adaptive Information Processing (AIP) model
Inspect the goal and function of each prong of the three-pronged approach in EDMR therapy
---
The Use of Mind-Altering Substances: MDMA, Psilocybin, and Marijuana for Treating PTSD and other Mental Distress
with Michael Mithoefer, MD, Rick Doblin, PhD, Phil Wolfson, MD, Sue Carter, PhD, Robin Carhart-Harris, PhD, Andrew Penn, RN, MS, NP, CNS, APRN-BC, Richard C. Schwartz, PhD, Anne Wagner, PhD, C Psych, James W. Hopper, PhD, Elizabeth Call, PsyD, Susan Walker, MD, Francis Guerriero, MA, LICSW, Michael Alpert, MD, and Bessel van der Kolk, MD | Click here for information about our Speakers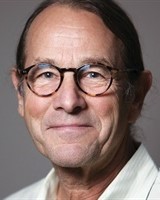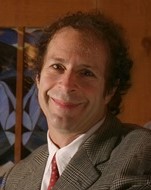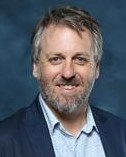 For the first time in over four decades, researchers are returning to examine the therapeutic benefits of mind-altering substances, including MDMA (ecstasy), psilocybin (mushrooms), marijuana and LSD.
Psychedelics may promote a deepening and acceleration of the psychotherapeutic process. Hear from two of the most prominent neurobiologists of psychedelics as they present their findings about:
The emerging research on MDMA and MDMA-Assisted Psychotherapy
The history and contemporary research on Psilocybin and Psilocybin-Assisted Psychotherapy
Integration of psychedelics in contemporary treatments for mental illness
Investigations regarding neurotransmitters and psychedelics
---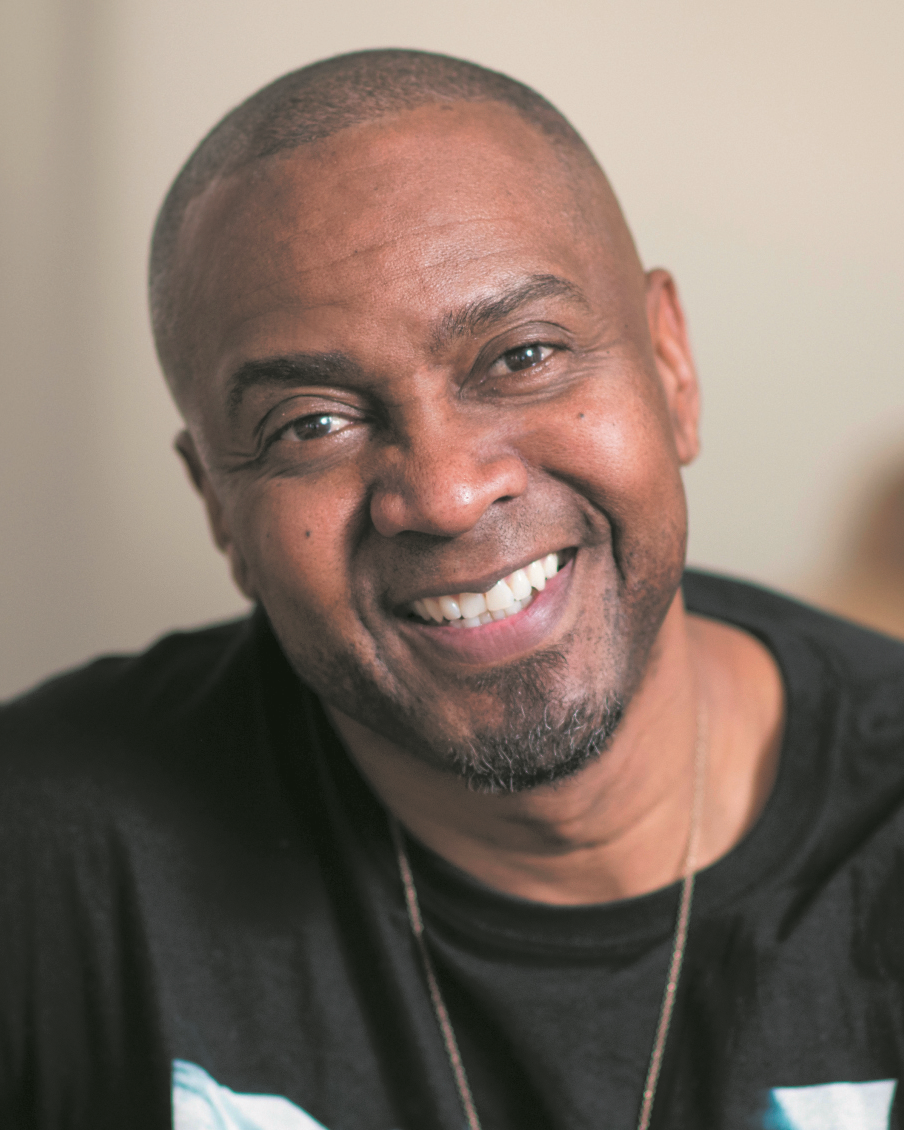 My Grandmother's Hands: Racialized Trauma and the Pathway to Mending Our Hearts and Bodies
We can't help ourselves begin to heal racialized trauma if we don't acknowledge that it even exists.
Through a somatic-body approach that negotiates the common historical and perpetual myths that Black bodies, Native bodies, and other bodies of color are inherently deviant and that the white body is the standard of humanness, Resmaa helps build an understanding of racialized trauma so that we can move from our racialized lens to a cultural lens – and move further to a resourced energy lens of healing.
Learn how to:
Recognize body trauma born out of racism and white body supremacy
Build a cultural container for you and your community to heal
Begin practicing resourced resilience
---
Going Beyond Regulation: Exploring Sensory Integration & Processing and Implications in Developmental Trauma
With this training, you'll discover effective ways to take in information through the senses, from within and outside of the body, then organize and interpret that information to make a meaningful, functional response for healing.
Get several sensory-based strategies to support childhood development and resiliency in children with developmental trauma, plus: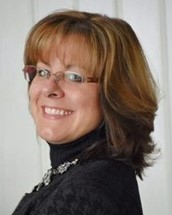 Review sensory integration and processing performance skills
Identify how developmental trauma impacts sensory integration and processing performance skills through clinical illustration
Dr. Bessel van der Kolk on How the Body Keeps the Score:
Multi-Disciplinary Approaches to Trauma from the Premier Experts
Just $599.99 Today — Incredible Savings!
Also included with your registration…
A Transcript of How the Body Keeps the Score: Trauma Healing
Follow along with this helpful transcript! Take notes, check important concepts and flag your favorite moments to reference later.
Q&A Call Recording
Register today and access an exclusive Q&A call recording where Dr. Bessel van der Kolk shares additional insight into working with couples.
Access to Content On-the-Go
Your course membership also gives you instant access to view the course content on-the-go, wherever and whenever you want on your mobile devices with the PESI Mobile app.
Unlimited Access to the Course and All Materials
Designed with busy professionals in mind, this program is entirely self-paced. Register today and you are under no obligation to rush through the materials — they're yours to keep in your professional library to be used as valuable resources throughout your career.
---
Who is this training for?
This training has been specially created for Counselors, Social Workers, Psychologists, Psychotherapists, Psychiatrists, Marriage and Family Therapists, Teachers, Occupational Therapists, Case Managers, Addiction Counselors, Nurses, and other helping professionals.
The education provided in this intensive online training is designed to breathe new life into your clinical treatment plans for even the most challenging trauma clients. This interactive online training also offers you a community of peers and mentors all focused on helping clients succeed.
Continuing Education Credits Available!
Click here for CE credit details and details specific to your profession.
Want to know more about the course outline?
Click here for course objectives and outline.
Additional questions about this training?
Please contact PESI toll free at 800-844-8260.
---
100% Satisfaction Guarantee
Register for this intensive training course without risk. If you're not completely satisfied, give us a call at
800-844-8260
.
We're that confident you'll find this learning experience to be all that's promised and more than you expected.
Dr. Bessel van der Kolk on How the Body Keeps the Score:
Multi-Disciplinary Approaches to Trauma from the Premier Experts
Just $599.99 Today — Incredible Savings!
*With thanks...
This course has been greatly enhanced by the different perspectives and knowledge bases from the following: Deborah Korn, PsyD, Michael Mithoefer, MD, Rick Doblin, PhD, Ruth Lanius, MD, PhD, FRCPC, Andrew Nicholson, PhD, Resmaa Menakem, MSW, LICSW, SEP, Tina Champagne, OTD, OTR/L, CCAP, Andrew Penn, RN, MS, NP, CNS, APRN-BC. Part of the proceeds will support the Trauma Research Foundation.