There is no other single intervention as powerful as nutrition to prevent/reverse disease, optimize well-being and mood, and boost performance.
But with the fog of misinformation, foods strategically designed to be addictive, and a healthcare system that too often turns to pills and surgeries... navigating nutrition-based health solutions is challenging. Your patients are paying the price with their health.
Let's make it easier.
Nutrition is the foundation for nearly every aspect of health — and it doesn't have to be complicated! That's why we've brought together 13 renowned nutrition experts including New York Times best-selling authors:
Michael Greger, MD — Author of How Not to Die
Michael Moss — Author of Salt Sugar Fat: How the Food Giants Hooked Us
Emeran Mayer, MD — Author of The Mind-Gut Connection
This one-of-a-kind training is filled with broad applications that you can use in practice... so what are you waiting for? Uncover the critical things you should be doing right now to optimize your outcomes.
Helping patients with nutrition can make all the difference... and with nearly immediate results, it is never too late to start! Food is medicine! Don't wait — register now!
Food as Medicine Intensive Online Training
Solutions for Healthcare Professionals to Maximize Patient Outcomes
Valued at $1,929.81

, yours for only $399.99 Today!
Exclusive sneak peek of what you'll learn:
Prevent & Reverse Disease
with Holistic Approaches
Holistic strategies for non-pharmacological management of disease
Practical guide to the latest discoveries for the microbiome
Accelerate healing for pre-op, post-op, or oncology patients
Decrease systemic inflammation
Reduce Anxiety and Overwhelm
about Nutrition
Simple interventions to help patients of all ages lock in lasting behavior change
Expertly navigate the struggles of diet culture, including intuitive eating strategies for those who have 'failed' on every fad diet
Uncover the overlooked link between nutrition and trauma
Enhance Performance
Specific strategies for the physiological needs of endurance athletes
Confidently recommend the best balance of macros
Explain complex physiology in simple, accessible terms
Get the most up-to-date training on supplements
No matter where you work in the healthcare space, this is your chance to feel more prepared than ever to help with nutrition.
Register today and get targeted strategies for chronic disease, hormone balance, mood & mental health, performance, and more!
Food as Medicine Intensive Online Training
There is no other single intervention THIS powerful.
Valued at $1,929.81

, yours for only $399.99 Today!
Featured Experts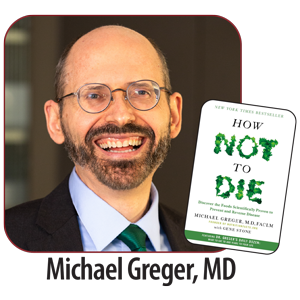 How Not to Die: Preventing and Treating Disease with Diet
Michael Greger, MD, FACLM, New York Times bestselling author, founding member and Fellow of the American College of Lifestyle Medicine and NutritionFacts.org, brings you the latest in cutting-edge research exploring the role diet may play in preventing, arresting, and even reversing our leading causes of death and disability.
---
The Extraordinary Science of Addictive Junk Food
Michael Moss, an investigative journalist, crawls through the underbelly of this $1 trillion enterprise to reveal just how the food giants got us to become so dependent on their products. His Pulitzer Prize-winning research stands as an urgent indictment of that same industry given the enormous hidden cost to our health. You may never look at potato chips or Cheetos™ or Hot Pockets™ the same way again.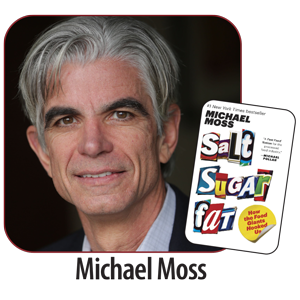 ---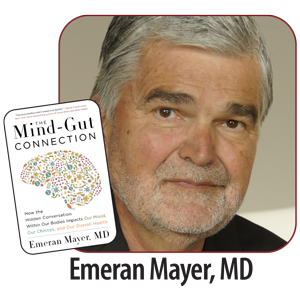 The Unexpected Role of the Gut Microbiome in Health and Chronic Disease
Emeran Mayer, MD, renowned gastroenterologist, and neuroscientist offers clear-cut strategies to reverse the steady upward rise of chronic non-transmissible illnesses, including a model for nutrition to support the health of microbiome. Combining clinical experience with up-to-the-minute science, you'll explore how to restore the health and diversity of the gut microbial ecosystem and reduce system-wide immune activation.
---
Food as Medicine Intensive Online Training
There is no other single intervention THIS powerful.
Valued at $1,929.81

, yours for only $399.99 Today!
100% Satisfaction Guarantee
Register for this intensive training course without risk. If you're not completely satisfied, give us a call at
800-844-8260
.
We're that confident you'll find this learning experience to be all that's promised and more than you expected.