Even the most experienced clinicians get stumped when trying to differentiate between the rotator cuff, impingement, referred pain from the cervical spine, the thoracic spine, and postural dysfunction.
And establishing the mechanism of the impairment is only half the battle. Equally important is coming prepped and ready with surefire techniques and exercises to alleviate inflammation, pain, dysfunction, and more.
Now you can learn from 10 of the country's most trusted orthopedic experts for a comprehensive training that will help you level up in BOTH domains. This is your one-stop shop for practical and evidence-based insights. Walk away with:
Skills to thoroughly assess and treat the rotator cuff, labrum, joint capsule, and ligaments
Functional movement assessments that consider the demands on the entire kinetic chain
Proven strategies for labral/rotator cuff tears, joint replacement, impingement, tennis elbow, and more!
New ways to combine multiple modalities for better outcomes: manual therapy, taping, myofascial release, cupping, PNF, active mobilization techniques, neuromuscular re-education, and more!
Filled with broad concepts guaranteed to help every shoulder you treat, from standard ortho patients and total joint replacements, to weekend warriors — this is your one-stop shop.
The Shoulder Complex Conference
Comprehensive Approach to Function, Mobility and Movement Performance
Just $399.99 Today — Unbelievable Savings!
From recalling local structures, separating relevant information, ruling out competing conditions, identifying co-morbidities, or concentrating on key findings, differential diagnosis can feel like it's cutting into your treatment time — But that ends here with this training!
Functional Movement Assessments for Shoulder
Orthopedic tests — and seamless transitions to quickly narrow in on dysfunction
Differential diagnosis for:

Rotator cuff
Impingement
Referred pain from the cervical/thoracic spine
Postural dysfunction
---
Effective Treatment Techniques to
Enhance Your Shoulder Toolbox
Myofascial release
Loading strategies
PNF
Cupping
Specific tactics to develop motion, strength, and speed/power
Neuromuscular re-education
Joint manipulation
Blood flow restriction
Varied manual therapies
Yoga poses
Taping
Solutions for Common Shoulder Issues
Rotator cuff tear
Frozen shoulder
Labral tears and SLAP lesions
Total shoulder arthroplasty
Elbow replacement
Repetitive overuse injuries, thrower's shoulder, and elbow
---
Functional Testing Algorithm:
Strengthen Your Return to Activity Decisions
ROM
Stability
Proprioception
Strength
Power
Speed
Pain
---
Advanced Tools for Sports/Overhead Athletes
Exercises to replicate the sport-specific needs of athletes
Develop speed and rotational power
Integrate strength, ROM, pain, stability & proprioception into return to sport decisions
BONUS PACKAGE: Trending Topics — Includes CEUs!
Regenerative medicine
Side-by-side recovery timetable comparisons

Prolotherapy
Platelet-rich plasma
Growth factors
Stem cells

Implications across the spectrum: from athletes to older adults
Musculoskeletal ultrasound
Real-time, dynamic imaging at your fingertips
Identify the cause of restrictions and limitations to ROM in seconds!
Better patient care, better patient satisfaction, and lower overall cost
Clinical Application for Myofascial Chains
Causes and contributions of myofascial pain syndrome
Differential diagnosis of myofascial pain
Pinpoint commonly missed diagnoses related to myofascial restrictions
The Shoulder Complex Conference
Comprehensive Approach to Function, Mobility and Movement Performance
Just $399.99 Today — Unbelievable Savings!
Your peers are raving about what they learned: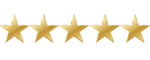 Great level of expertise and I so appreciate the treatment ideas and even some reinforcement of what I've been doing.
— Sarah W., OT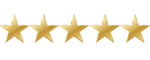 More info than I expected...THANK YOU.
— Mary K., PT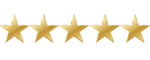 I enjoy taking CE classes with Theresa. She is a great teacher and so knowledgeable. Her hands-on demonstration videos are very helpful. Makes learning enjoyable!
— Julie P., PT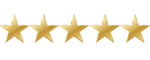 Great job. Enjoyed presenter style, scope, and acknowledgment of hands-on service delivery.
— Ruth W., OT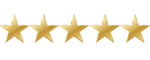 Enjoyed seeing cross-hand stretching and myofascial release performed.
— Kayla W., PT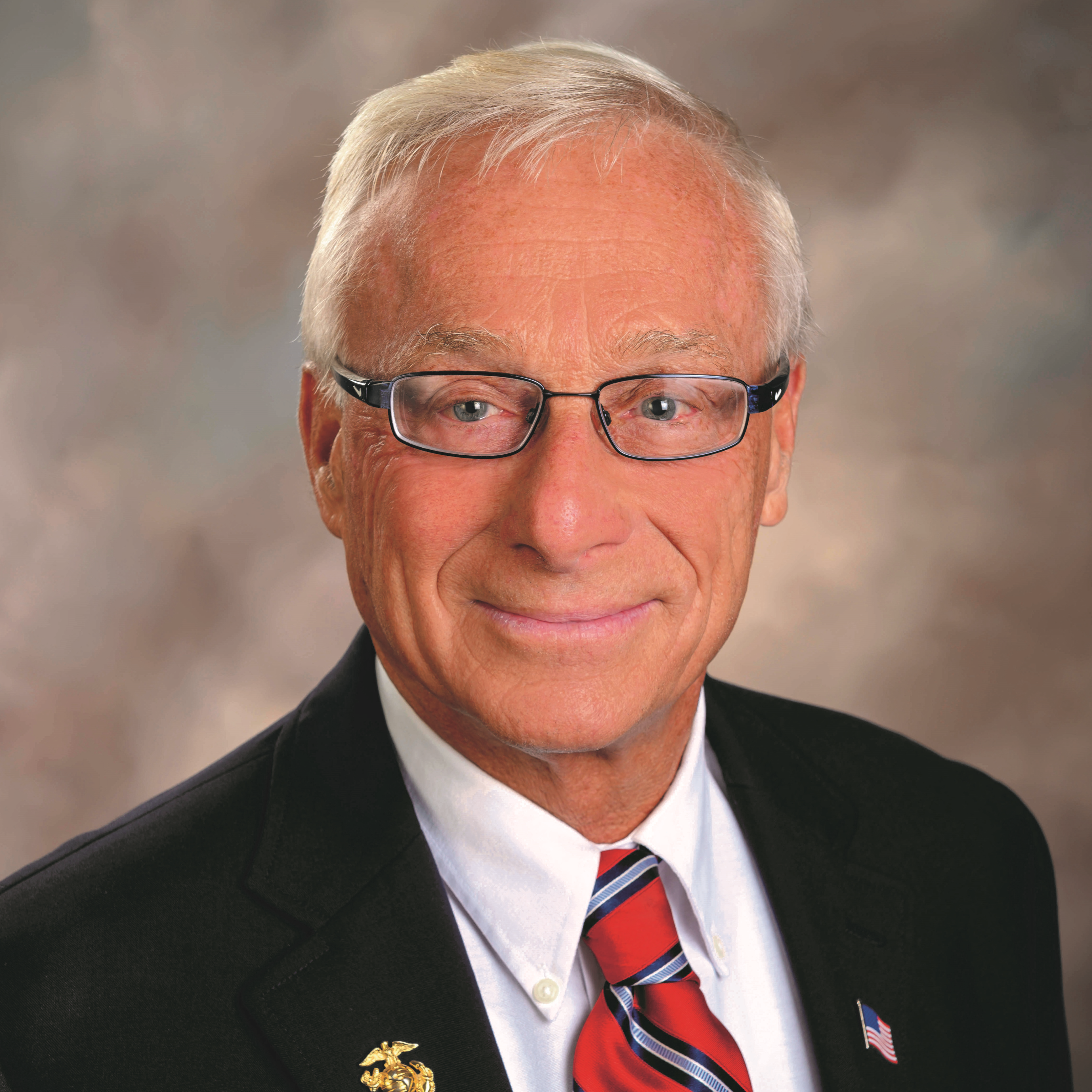 George J. Davies, DPT, MEd, SCS, ATC, CSCS, CSMS, FAPTA, is an internationally known speaker who has presented hundreds of conferences throughout the world on sports physical therapy, athletic training, shoulder, knee, open and closed kinetic chain topics, orthopaedics, rehabilitation, and Isokinetics. George is a clinician, educator, speaker, researcher, author, editor, patent holder for exercise equipment, and consultant. He has been involved in the clinical practice of sports physical therapy/athletic training, since he was a student athletic trainer, for over 55 years. He has a passion for teaching and has been an educator for over 48 years in colleges and universities. Dr. Davies has been involved in many research projects that have been presented at numerous national and international conferences and published in various journals. He has participated in hundreds of scientific conferences and workshops throughout the world in the last 45 years. He has published over 200 articles and research abstracts in various periodicals, has written several books, and has contributed chapters to over 45 books. George was the original co-founder and co-editor of The Journal of Orthopaedic and Sports Physical Therapy for approximately 10 years. George was also one of the founders and original Associate Editors for Sports Health: A Multidisciplinary Approach for the past 10 years.
Click here for information about George Davies.
---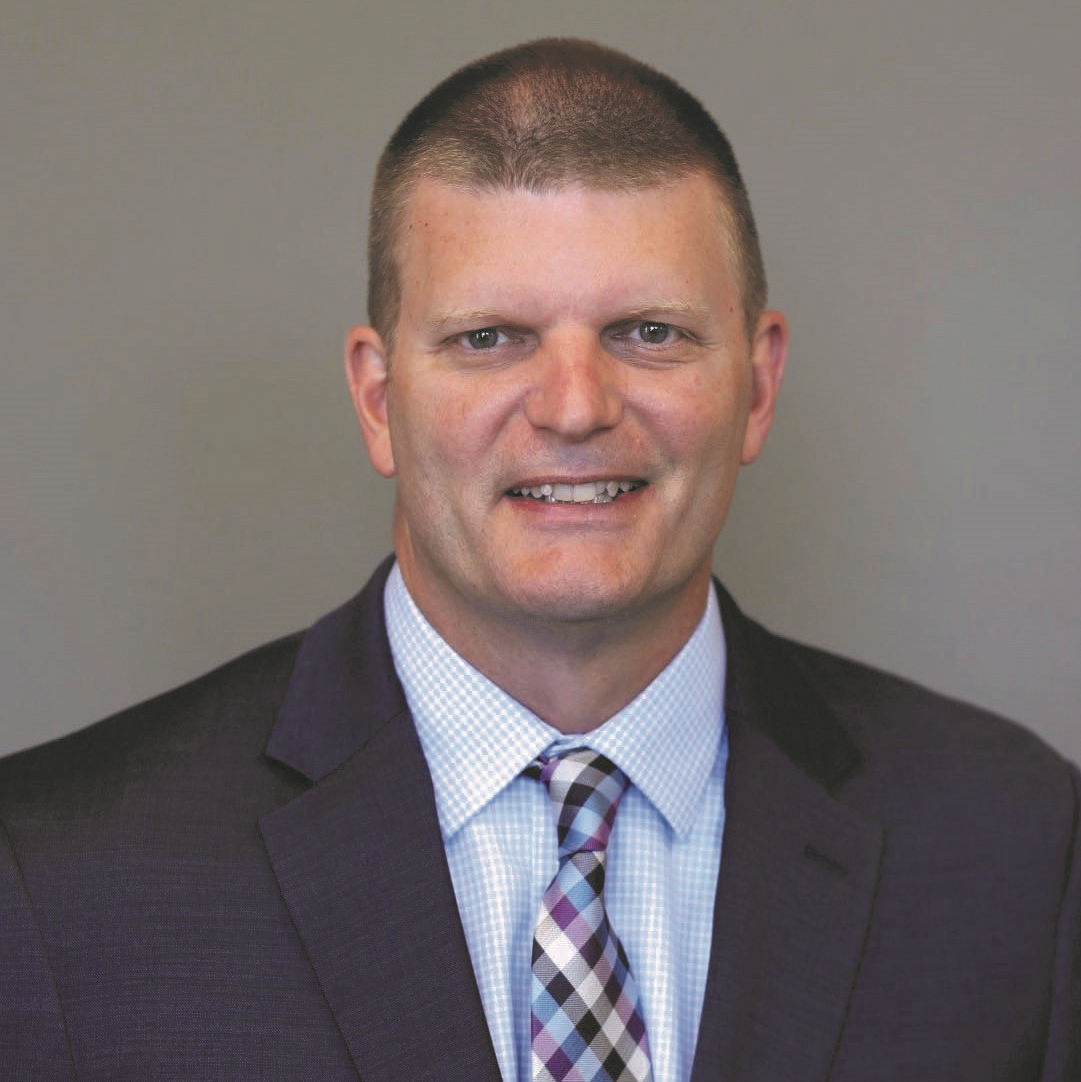 Robert C. Manske, PT, DPT, MPT, MEd, SCS, ATC, CSCS, is a Professor and Chair of the Physical Therapy Program at Wichita State University in Wichita, Kansas. Rob has received numerous awards for excellence in teaching at the local, state, and national levels — including receiving the APTA Sports Section's Excellence in Education Award. He currently serves as the Vice President of the APTA Sports Physical Therapy Section. Rob holds multiple publications related to orthopedic and sports rehabilitation. He is an associate editor for the International Journal of Sports Physical Therapy and a manuscript reviewer for The Journal of Orthopedic and Sports Physical Therapy, Sports Health, Athletic Training and Sports Health Care, Sports Health, a Multidisciplinary Approach, Physical Therapy in Sports, and The American Journal of Sports Medicine (AJSM). Rob has lectured at the state and national level during meetings for APTA, NATA, and the NSCA. In addition to his full-time faculty appointment, Rob is a physical therapist and athletic trainer for Via Christi Health, and also serves as a Teaching Associate at the University of Kansas Medical Center in Kansas City, and the Department of Community Medicine for the Via Christi Family Practice Sports Medicine Residency Program.
Click here for information about Robert Manske.
---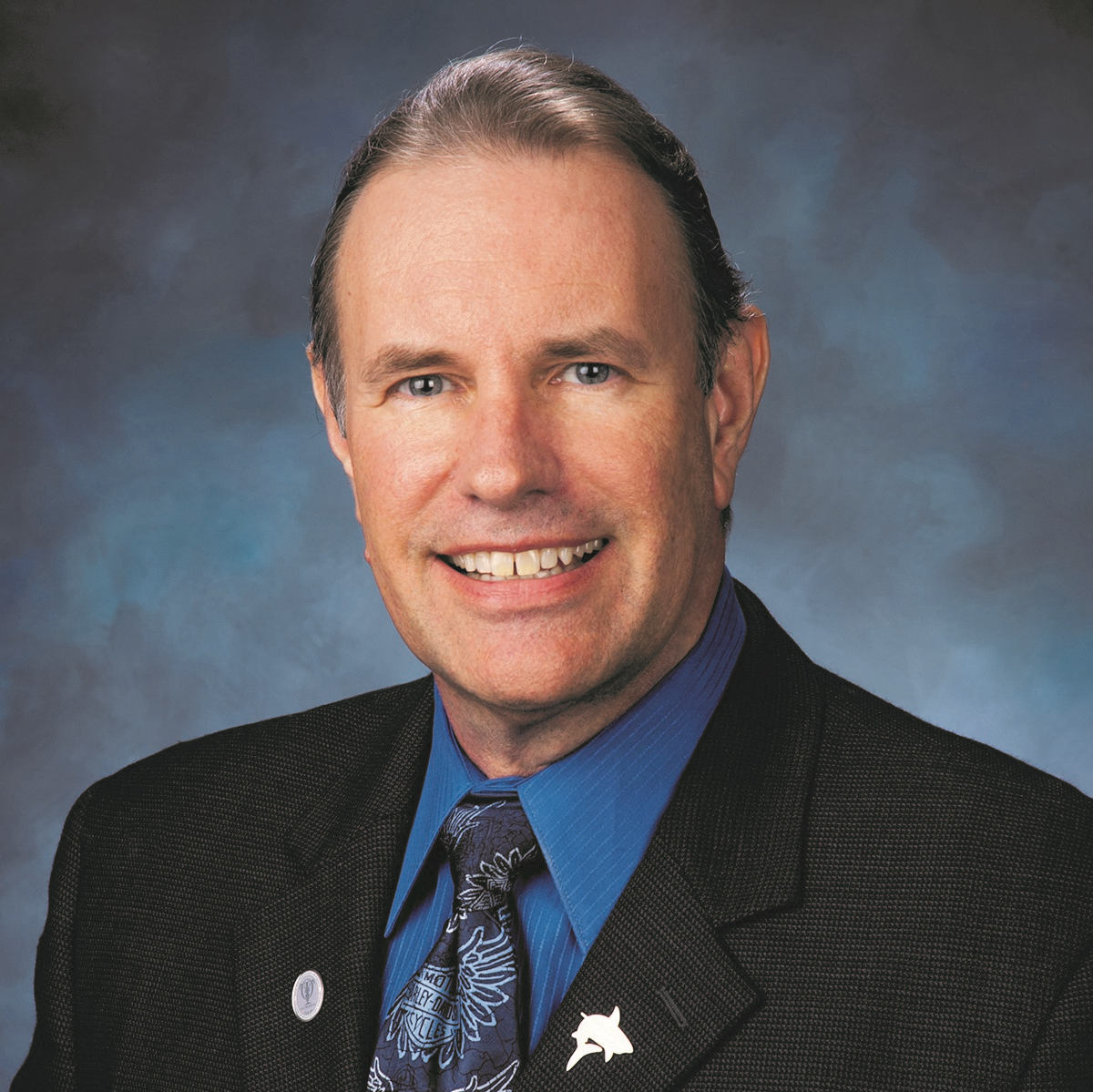 Terry L. Rzepkowski, DPT, MS, BS, is a Doctor of Physical Therapy with specialization in Orthopedic Physical Therapy. Throughout his 37-year career, he has specialized in Orthopedics, specifically: Musculoskeletal out-patient rehab as an independent private practitioner, Total Joint Replacement Surgery, and Sports Medicine. A professor in the Health Science department for Nova Southeastern University, Terry provides instruction in Anatomy, Biomechanics, Kinesiology, and Neuro anatomy; Terry has extensive knowledge in relating the complexities of the Orthopedic joint replacement patient. Terry's current clinical role as home care therapist working exclusively with orthopedic surgical patients in Tampa, FL provides a platform for staying abreast of the latest techniques and protocols utilized in joint care rehab. As a sought-after presenter, he enjoys sharing his knowledge with interdisciplinary audiences around the country. Terry has spoken professionally on shoulder, knee, and hip injuries with advances in orthopedic management.
Click here for information about Terry Rzepkowski.
---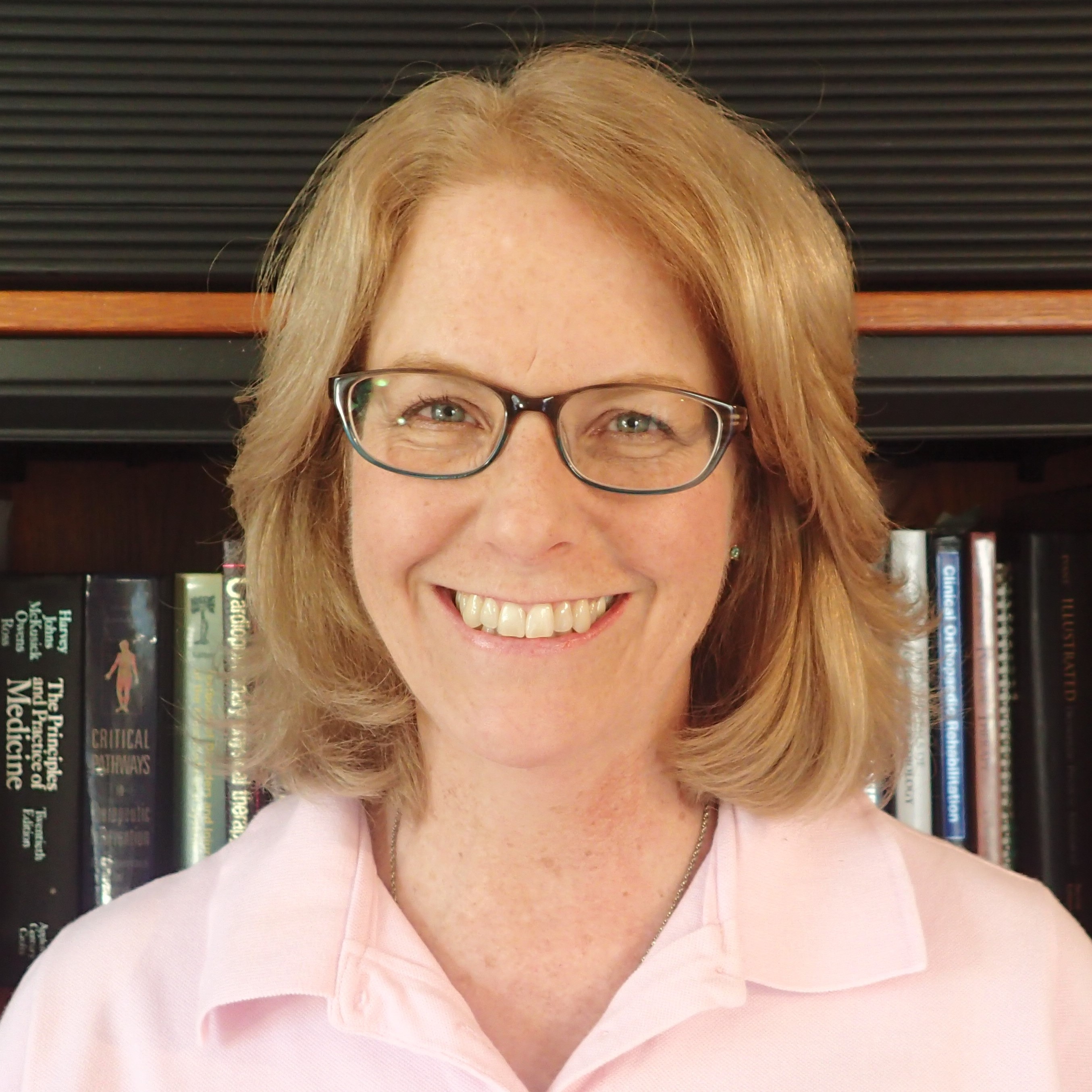 Theresa A. Schmidt, PT, DPT, MS, OCS, LMT, CEAS, is an orthopedic physical therapy specialist and massage therapist integrating traditional and alternative medicine with an emphasis on manual therapy, precision exercise, wellness, Reiki, hypnosis, and mindfulness. She presented for NASA/Inomedic, Johns Hopkins, Cleveland Clinic, Vanderbilt Med, Wake Med, and professional associations. She received her doctorate at UNE and served as faculty at Touro PT Programs and CUNY Queens Colleges in NY. She is a published author, Expert Consultant, Reiki Master Instructor, and hypnotherapist in private practice at Educise® in New Hampshire.
Click here for information about Theresa A. Schmidt.
---

Katie DuFrene, PT, DPT, LAT, studied kinesiology during her undergraduate and began personal training and coaching for fitness, gymnastics, cheerleading, and dance. She then went on to earn a master's in athletic training and a clinical doctorate in physical therapy. Katie has worked with collegiate and professional athletes of all sports (although there is a special place in her heart for gymnasts). She has worked with a variety of orthopedic conditions from post-operative treatments, to sprains and strains, to concussions. She holds certifications in functional movements screen/selective functional movement assessments, kinesiotaping, and instrument assisted soft tissue manipulation. She also enjoys pediatric practice including managing developmental delays. She has been a lead volunteer for the Special Olympics of Frederick's Young Athletes Program.
Click here for information about Katie DuFrene.
---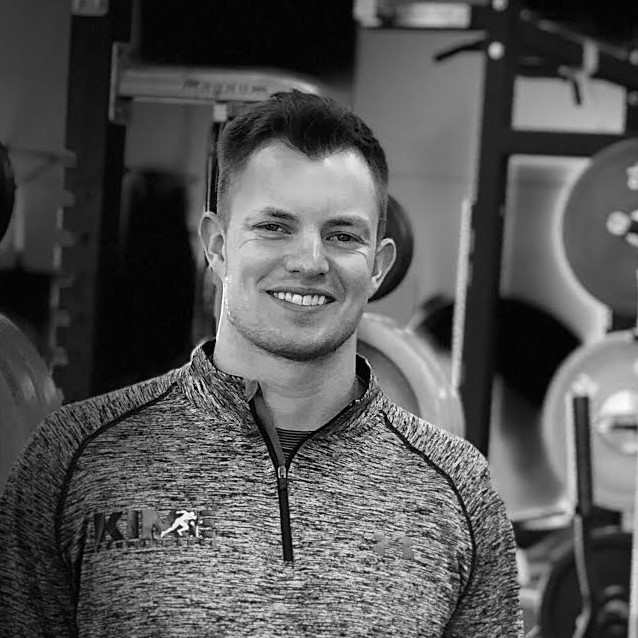 Aaron Crouch, DPT, CSCS, SFG1, is a former NCAA Division I baseball player, he is an expert physical therapist and certified strength and conditioning specialist. He holds a StrongFirst SFG Level 1 Instructor certification. Thanks to his history in baseball, Aaron understands the value of achieving and maintaining optimal movement, which he helps clients achieve every day. In addition to receiving his Doctor of Physical Therapy from Sacramento State, he has accumulated vast professional experience in diverse organizations, including the San Francisco Giants, Selective Functional Movement Assessment (SFMA), and the USA Track & Field Championships, where he worked as a medical team member. Aaron has also been an Assistant Instructor in a variety of professional courses for clinicians and fitness professionals.
Click here for information about Aaron Crouch.
---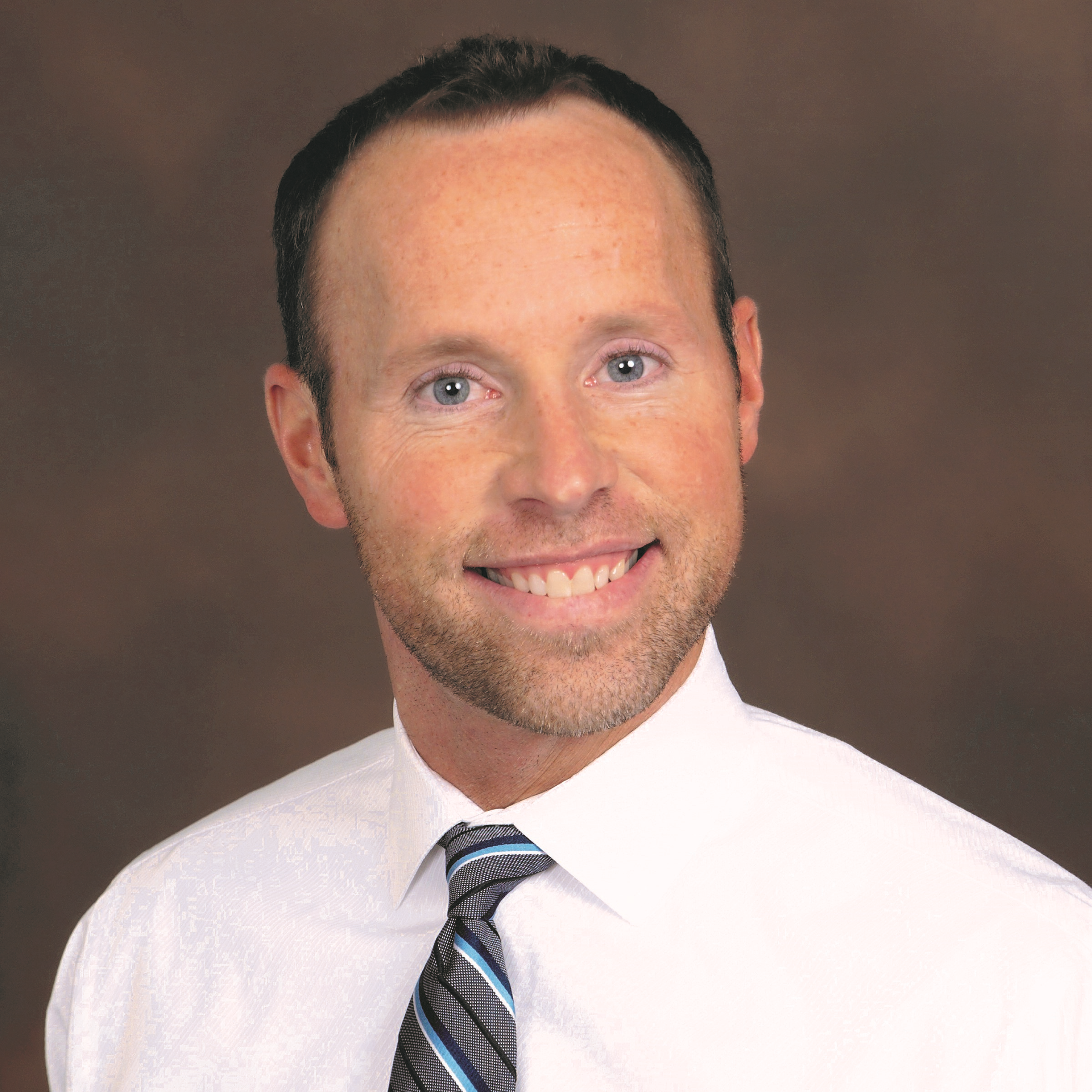 Trent Brown, MOT, OTR/L, BCG, ATP, CFPS, is a practicing therapist in Utah and is one of 36 credential holders of a board certification in gerontology (BCG) from the AOTA. Mr. Brown also holds a certification as an assistive technology professional (ATP) from RESNA. He completed his undergraduate and graduate work at the University of Utah where he is also an adjunct professor. He is employed by the Utah Department of Health (UDOH) to develop, implement, and operate healthcare quality improvement programs and has authored multiple laws to legislate improved patient care. Mr. Brown also reviews clinical documentation for UDOH as an expert witness in reviewing cases. Mr. Brown has over 15 years of clinical experience in skilled nursing, transitional care, acute, and home health. Recently, he served as the VP for the UOTA where he co-authored SB 131, advancing OT practice in the state of Utah, and has received multiple awards for his clinical, academic, and legislative work. Through his expertise in advocating for therapy services authoring law and rule, he has evolved into an expert presenter on ethical and legal issues facing therapy. Mr. Brown has provided courses for thousands of clinicians throughout the country in conferences, private settings, and specialty conferences. Mr. Brown is a master clinician and lecturer on a myriad of topics including joint arthroplasty, core strengthening, documentation, aging, functional mobility, ethics, and fall reduction. He has also been a keynote speaker at multiple events throughout the country.
Click here for information about Trent Brown.
---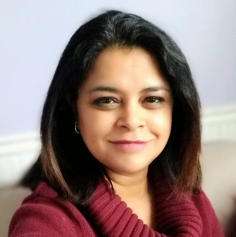 Rina Pandya, PT, DPT, has an extensive physical therapy career that spans over 20 years, throughout the UK, the USA, and the Middle East. She has worked in NHS (National Health Service), American health care providing PT services in acute care, in-patient rehab, skilled nursing facilities, home healthcare, and outpatient clinics. She has developed specialty programs based on evidence-based practice in her role as a project manager. She has also managed a physical therapy department as a department head in a premier private hospital in Oman. Rina is a member of the APTA, HCPC-UK, and OAP-Oman.
Click here for information about Rina Pandya.
---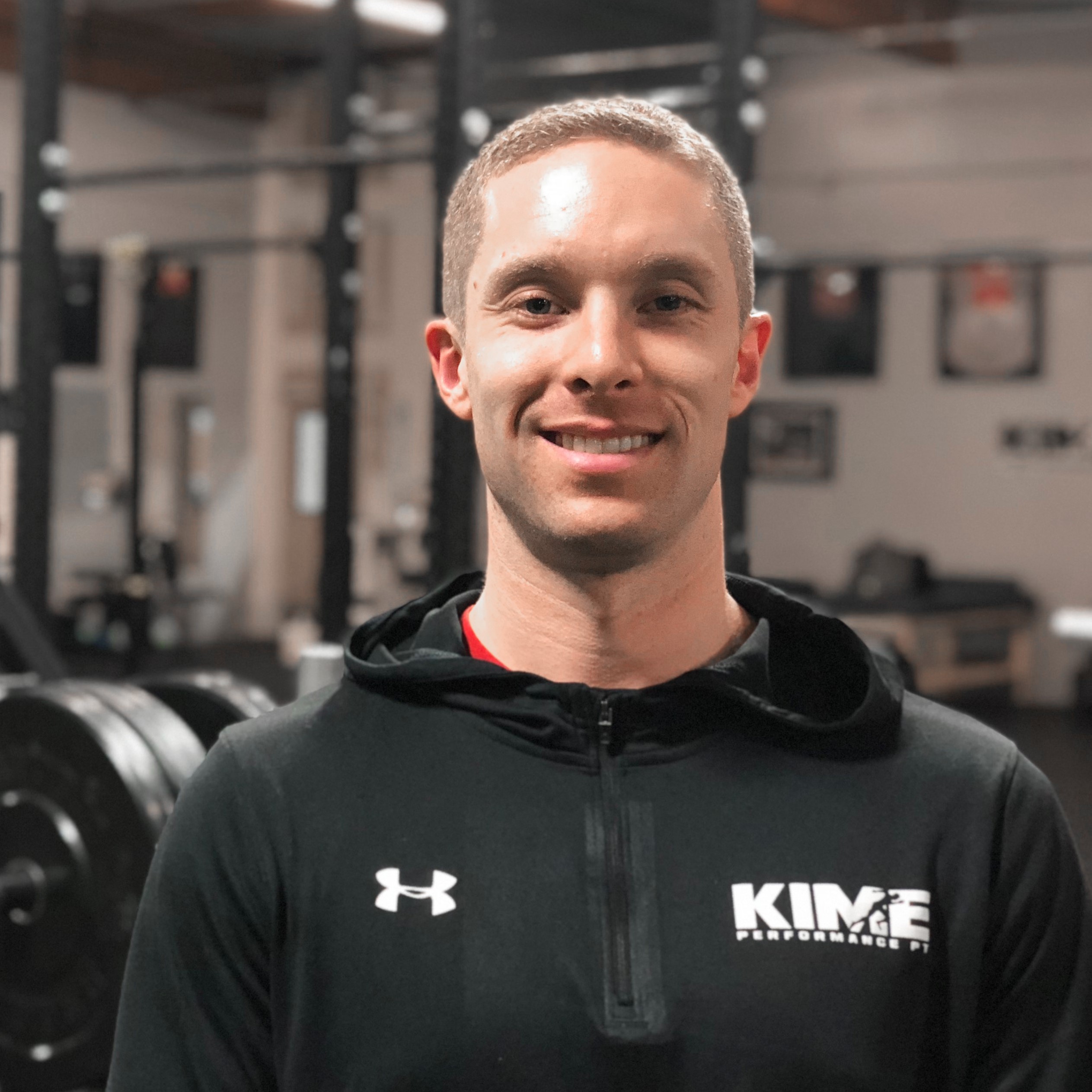 Evan Hauger, DPT, CSCS, SFG1, specializes in sports physical therapy, strength, and conditioning. He knows the ins & outs of injury from years of personal experience. Growing up, he was a multi-sport athlete and went on to play baseball at Shasta College. Through multiple personal injuries related to his athletic career, Evan realized that he had a passion for improving the way people move and enhancing their performance in sport and life. Also a StrongFirst Certified Level 1 instructor, Evan earned his Doctorate in Physical Therapy from Sacramento State University and has worked with athletes of all calibers, including MLB, NFL, NBA, UFC, and Olympians. He has also spent time with some of the best minds in sports physical therapy in Boston, MA, been a medical team leader for the USA Track and Field National Championships, assisted with NFL combine training at Exos in Phoenix, AZ, and been the performance coach for a group of Olympic athletes.
Click here for information about Evan Hauger.
---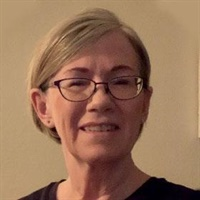 Jeannine Noble, PT, MS, RMSK, has performed thousands of scans in multiple specialty practices including orthopedic, physical medicine, and rehab podiatry. She has also done training for several of the major ultrasound companies. She has conducted trainings for private practices and large groups. She has worked on research projects at Midwestern University, AT Still, and various private entities. Most recently Jeannine and her business partner, Malka Stromer, have been working with the faculty at Midwestern and AT Still to implement a Point of Care Ultrasound (POCUS) program and a faculty development series. The goal of these programs is to introduce ultrasound to the osteopathic students and faculty and to assist them in becoming proficient users of ultrasound for basic diagnostic and interventional procedures.
Click here for information about Jeannine Noble.
100% Satisfaction Guarantee
Register for this intensive training course without risk. If you're not completely satisfied, give us a call at
800-844-8260
.
We're that confident you'll find this learning experience to be all that's promised and more than you expected.
The Shoulder Complex Conference
Comprehensive Approach to Function, Mobility and Movement Performance
Just $399.99 Today — Unbelievable Savings!