To purchase, click "Add to Cart" next to items you are interested in, then click your browser's "back" button to return to the store.
Enter promo code BP22FREE at checkout in order to receive a summit-exclusive 25% discount on books plus free shipping.*
No need to enter a promo code to save on digital products – your discount has already been applied!
More information about a product can be found by clicking the title.
Questions? Please contact PESI Customer Service by phone at 1-800-844-8260 or online HERE.
Calls are taken 6:30 AM-7:00 PM Central Time, Monday-Friday.
---
53 Strategies for Body Acceptance, Appreciation and Respect
---
Price with Discount:
$18.99 - Standard
The Journey to Recovery and Beyond
---
Price with Discount:
$34.95 - Standard
Treatment Strategies to Overcome Core Shame and Reconstruct the Authentic Self
---
Price with Discount:
$29.99 - Standard
65+ Ready-to-Use CBT Worksheets to Motivate Change, Practice New Behaviors & Regulate Emotion
---
Price with Discount:
$26.99 - Standard
DBT for Self-Help and Individual & Group Treatment Settings
---
Price with Discount:
$42.99 - Standard
50 Mindfulness-Based Practices
---
Price with Discount:
$17.99 - Standard
59 Anti-Diet Strategies to End Chronic Dieting and Find Joy in Eating
---
Price with Discount:
$16.99 - Standard
An Evidence-Based Psychoeducational Tool for Anxiety, Depression, Stress, Insomnia, PTSD, and More
---
Price with Discount:
$39.99 - Standard
150 Powerful Mindfulness, CBT & Positive Psychology Activities to Manage Emotions
---
Price with Discount:
$34.99 - Standard
The Comprehensive Guide to Treating Binge Eating Disorder, Compulsive Eating, and Emotional Overeating, 2nd Edition
---
Price with Discount:
$23.00

- CLEARANCE

Standard - $49.95
Please also consider this eBook!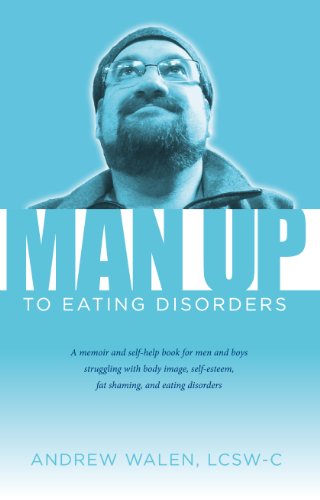 Faculty: Andrew Walen, LCSW-C
---
* Offer expires Sunday, March 6, 2022, at 11:59 PM CST. Save on select products only. To redeem the discount and free shipping offer, promo code BP22FREE must be entered at checkout. Free shipping applies only to USPS ground shipping methods within the continental U.S. Offer not valid on online courses, digital seminars, DVDs, CDs, webcasts/webinars, kits, live seminars, packages, retreats, or cruises. Not valid on previous purchases or combined with other discounts.
Back to Top