4 Free Mindfulness Reflections
Download these practical and engaging printable REFLECTIONS for FREE today! Simply enter your email address below...
With all of life's chaos and distraction, it can be a challenge to focus and reflect inwardly. Take time for yourself. Use these four free reflections to transform moments we often think as mundane or ordinary into something much more!
Follow-up questions within each reflection allow you to journal, reflect, and practice so you can discover the wonder and stillness of presence that exists for you not tomorrow, but right now!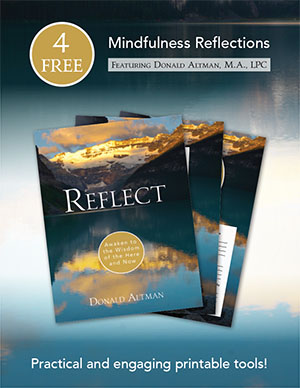 Use these FREE reflections today!
WRK085910 © 2019 PESI Inc. - All rights reserved - Contact: courses@pesi.com