How to have real, honest conversations with your clients about suicide...

It's crucial that we learn more effective ways to lead the conversation so we know when our clients are at the greatest risk!

In this short, 8-minute video clip, we introduce a new way to talk with your clients about suicide – opening the door to real, honest conversations so you can intervene quickly and effectively when needed.

PLUS – We've included FREE worksheets to make sure you're not missing essential information for treatment or safety planning when you assess your clients.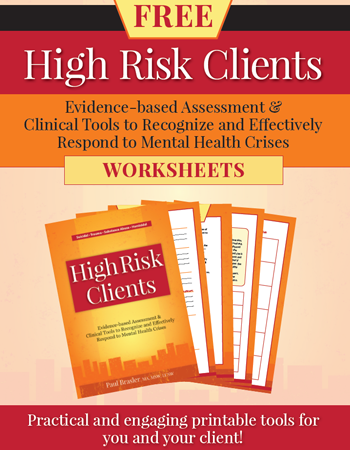 Watch the FREE VIDEO and download the FREE WORKSHEET instantly — just enter your email address below...
By signing up, you'll be included in our mailing list and agree to our
Privacy Policy
, so that you can be the first to hear about exclusive CE offers and FREE resources from the best experts in your field!