Access this effective and practical, printable FREE tool for use with your clients today!
Simply enter your email address below...

This is your chance to learn one of Dr. Solomon's favorite tools for helping partners move from stuck to clarity in their relationships. The Vulnerability Cycle tool that was developed by Michelle Sheinkman and Mona Fishbane will provide you with a better understanding of your client's feelings and beliefs, as well as an intervention template to guide them toward a happier relationship.

Download the free worksheet and then watch the video where Dr. Solomon will provide step-by-step guidance on how to use the Vulnerability Cycle worksheet by demonstrating a typical relationship case scenario.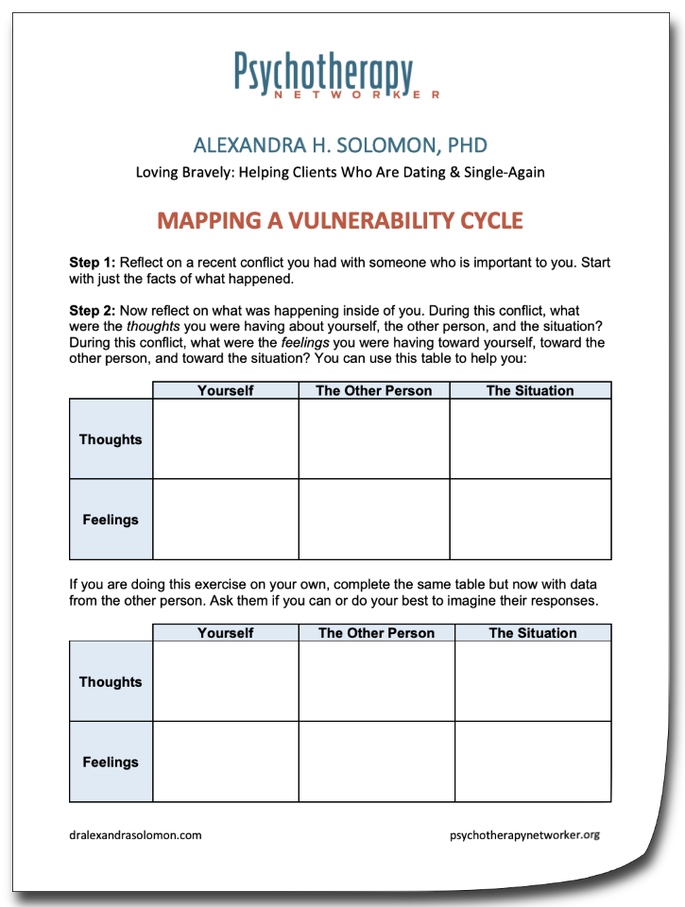 Use this FREE worksheet and case illustration today!
By signing up, you'll be included in our mailing list and agree to our
Privacy Policy
, so that you can be the first to hear about exclusive CE offers and FREE resources from the best therapists in the world!