Gaslighting and other forms of narcissistic abuse are insidious, often going unrecognized as your clients begin to doubt their own thoughts, feelings, and memories…
Empower clients to recognize and effectively respond to gaslighting with this essential infographic – Understanding Gaslighting!
Just enter your email address below to access your FREE downloadable copy.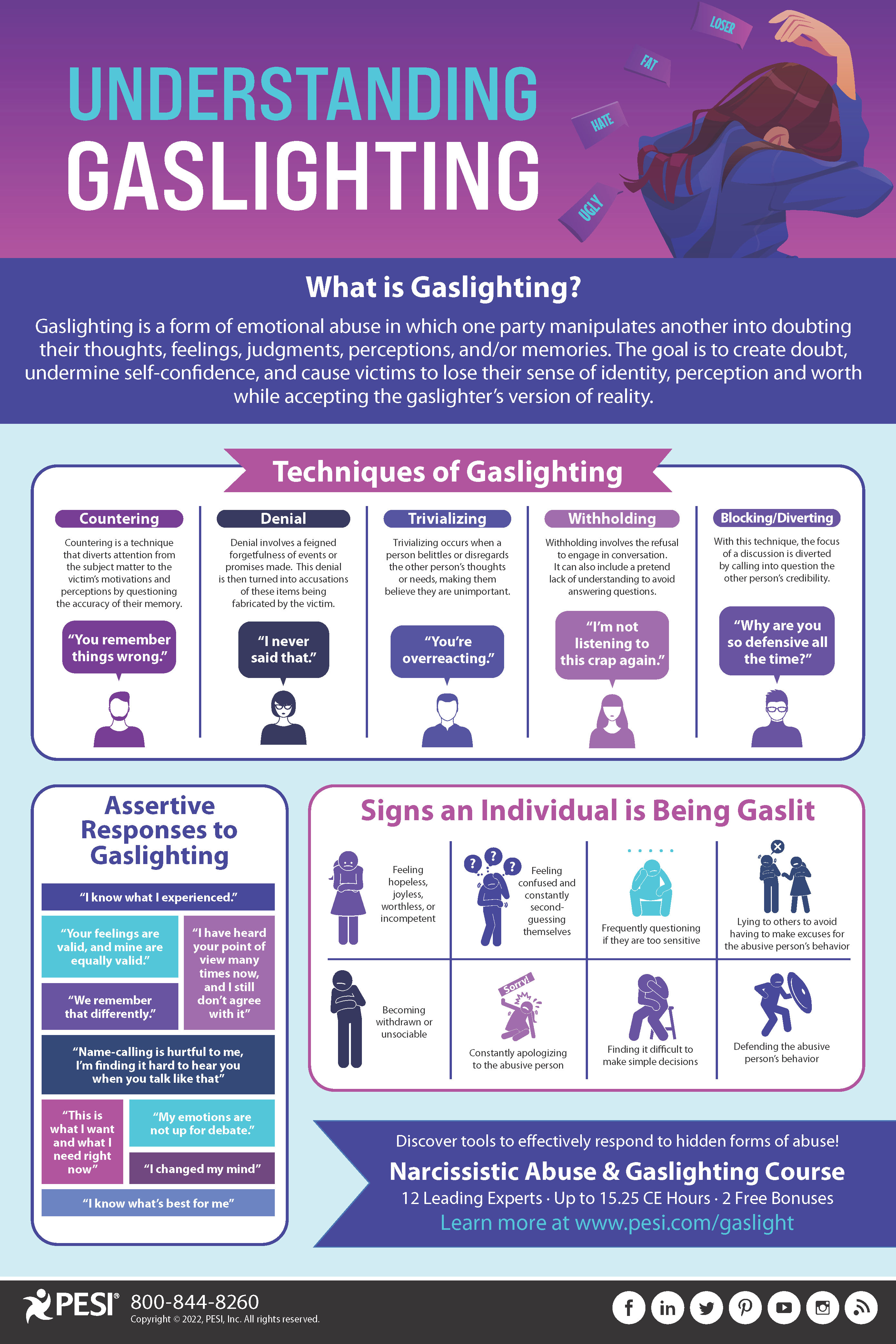 Access the FREE infographic now!
By signing up, you'll be included in our mailing list and agree to our
Privacy Policy
, so that you can be the first to hear about exclusive CE offers and FREE resources from the best experts in your field!