We live in a society that rewards body shame, prioritizes being thin over being well, and promotes losing weight at all costs.
Diet culture keeps clients trapped in a vicious cycle of deprivation and shame. Help clients break free from this toxic mindset with this free infographic – The Problem with Diet Culture!
Just enter your email address below to access your FREE downloadable copy.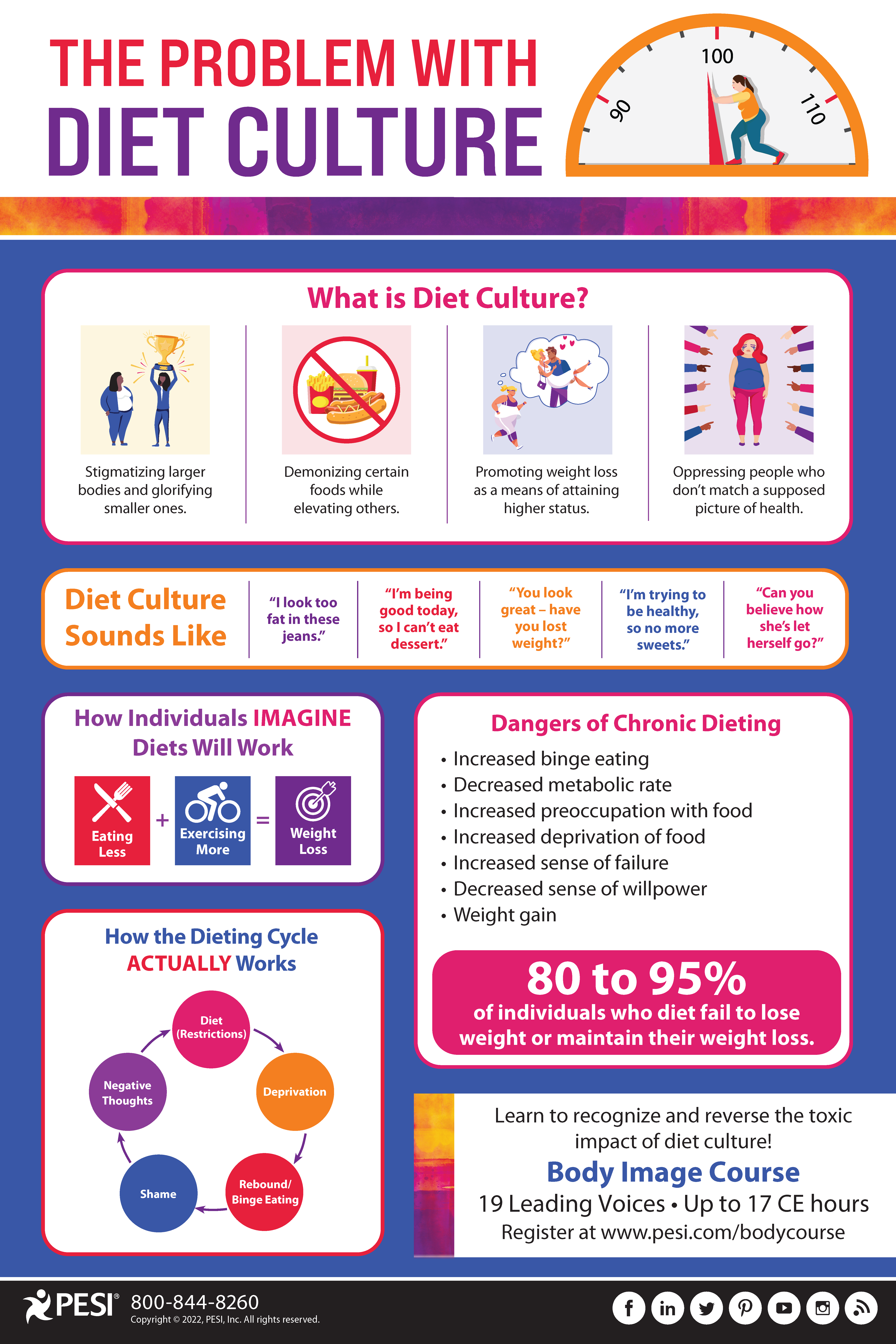 Access the FREE infographic now!
By signing up, you'll be included in our mailing list and agree to our
Privacy Policy
, so that you can be the first to hear about exclusive CE offers and FREE resources from the best experts in your field!