Loss is a universal experience impacting each of your clients. And when clients are grieving, they can feel stuck.
Help your clients get "unstuck" with these 10 exercises so they can start healing and moving forward.
Just enter your email address below to access your FREE downloadable copy.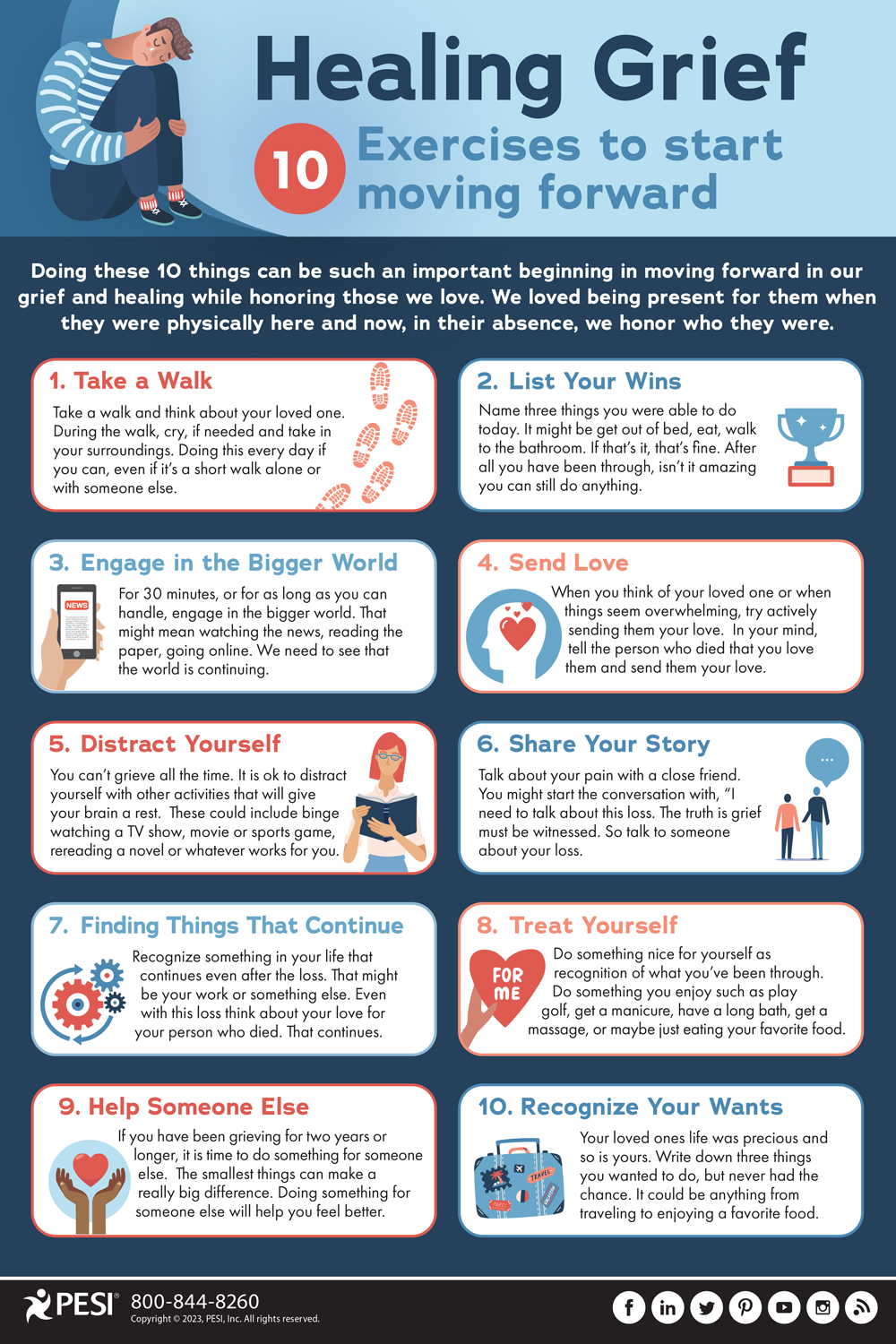 Access the FREE infographic now!
By signing up, you'll be included in our mailing list and agree to our
Privacy Policy
, so that you can be the first to hear about exclusive CE offers and FREE resources from the best experts in your field!