Help your clients learn about boundary settings and find peace.
Nedra Glover Tawwab, MSW, LCSW, is a New York Times best-selling author, licensed therapist, and sought-after relationship expert. In this infographic, she shares six types of boundaries straight from her book, Set Boundaries, Find Peace: A Guide to Reclaiming Yourself.
Just enter your email address below to access your FREE downloadable copy.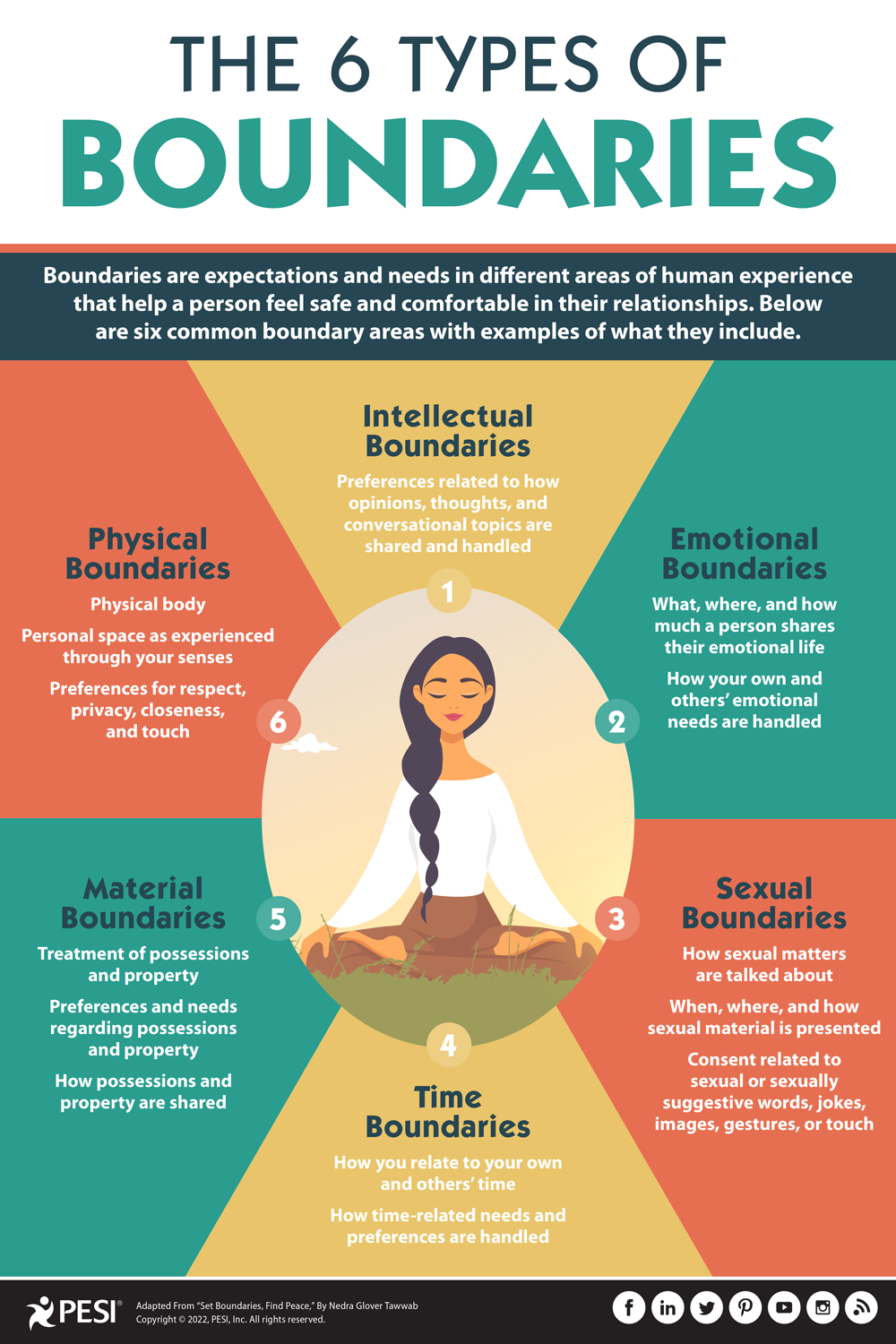 Access the FREE infographic now!
By signing up, you'll be included in our mailing list and agree to our
Privacy Policy
, so that you can be the first to hear about exclusive CE offers and FREE resources from the best experts in your field!