Demonstration of a football dressing applied for off-loading.

FREE tips you can apply in your practice today!
M. Dolores Farrer, DPM, MBA, CWS, demonstrates a football dressing application that you can implement into your practice for clients needing to off-load.
Simply enter your email address below...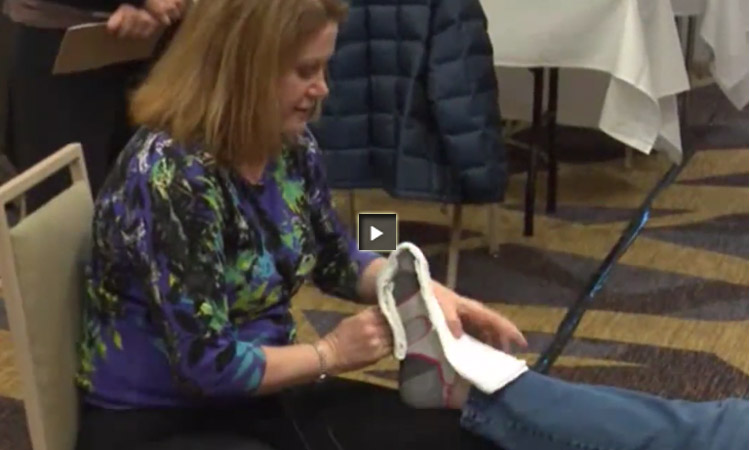 Access the FREE video now!
By signing up, you'll be included in our mailing list and agree to our
Privacy Policy
, so that you can be the first to hear about exclusive CE offers and FREE resources from the best experts in your field!