FREE Printable Management Tools for Diabetes
Diabetes management is dependent on patient compliance…but patients can make (and forget to mention) lifestyle choices or medication changes that can affect the success of your treatment recommendations.

That's why we've created a FREE, printable Diabetes Self–Care Plan, Glucose Log, and Weekly Medication Record. These tools can be used with each of your patients—at each visit—to help them monitor their BP, weight, glucose levels, medications, and more.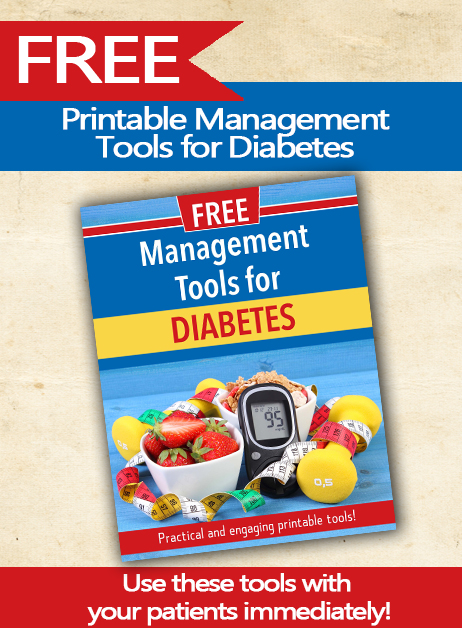 Download this FREE practical and engaging printable tool today!
Simply enter your email address below...
Access the FREE download now!
These printable tools are yours for free. Please share them with your friends and colleagues!


By signing up, you'll be included in our mailing list and agree to our
Privacy Policy
, so that you can be the first to hear about exclusive CE offers and FREE resources from the best experts in your field!