The Printable Assessment Companions
Download these assessment companions!

Simply enter your email address below...
Physical assessments are vital in the clinical world — you cannot afford to miss any subtle clues. Use this high–quality visual as a reference when assessing your patients or as a tool to help explain a diagnosis or condition associated with respiratory, cardiovascular, genitourinary, neurologic, and gastrointestinal systems or pathology results.

And the best part... they're FREE!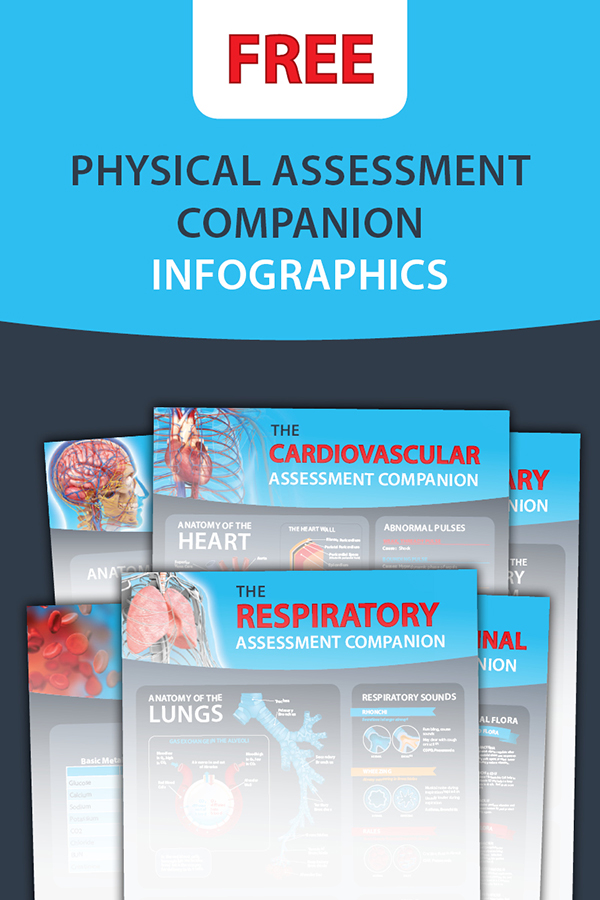 Use these FREE resources with your patients today...
By signing up, you'll be included in our mailing list and agree to our
Privacy Policy
, so that you can be the first to hear about exclusive CE offers and FREE resources from the best experts in your field!