Feeling Defeated?
Learn how to increase your financial success while doing the work you love.
You're a successful therapist, and it's taken years to build up your practice to this point. But lately your practice has been in a slump with few new referrals coming in. You can no longer deny: the traditional way of getting the word out—a discrete ad here, a few hints to colleagues there, some folders or business cards sprinkled around town, even a website with your impressive credentials listed in chronological order—won't remotely cut it.
Get the answers and insight you're looking for—plus guidance and inspiration from leading therapists.
Grow Your Private Practice:
Proven strategies for success
A $379.99

Value
NOW ONLY $199.99
Are you left wondering...
How to build and maintain a successful therapy practice in today's medical marketplace?
About the role that the internet and social media can play in your practice?
How to offer your services and products in a way that is more financially rewarding?
What the current state of the professional world and the economy means for your business?
What the differences are between being a therapist and a coach, and whether coaching is the right path for you?
Whether offering therapy via online venues is effective, ethical, or even possible?
Get answers to these questions, and more, in these 6 sessions!
The Future of Private Practice
Lynn Grodzki, LCSW, MCC
Update your vision of how to build and maintain a successful 21st century practice by:
Understanding the changing needs and habits of today's mental health consumer
Confronting your own inner obstacles to developing a more entrepreneurial mindset
Learning a 4-step model for strategic business planning using the 4 R's: Review, Recommit, Rebrand, and Reinvest
Honing a business "mantra" to give discipline and persistence to your practice development plan
Choosing a therapeutic "track" and a niche that fit your skills, outlook, and the practice opportunities in your community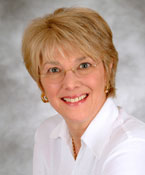 Branding Your Practice
Joe Bavonese, PhD
Explore how the internet and social media can enable you to attract more clients and achieve more business success by:
Developing your Unique Service Proposition and recognizing the importance of meaning, story, and emotion in getting your message out to the world
Getting beyond the fear of specializing to choose a niche that reflects your expertise and passion
Promoting your brand by learning the basic principles of internet marketing to generate referrals and establish an effective online presence
Mastering the art of the Elevator Speech that defines your distinctive service
Learning a 4-step approach for quickly focusing consumers' attention on your brand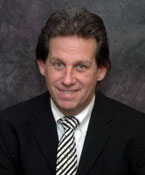 Creating Multiple Streams of Income
Casey Truffo, MFT
Expand your vision of how to increase your income and deliver your therapeutic services by:
Learning how to leverage your time and energy by distinguishing between having a job and running a business
Developing information products that draw on your specialties
Understanding the principles of "pink spoon" marketing
Expanding your practice model to include new approaches, like conducting retreats and intensives
Becoming a practice manager or developing a concierge practice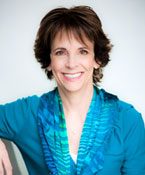 Integrated Behavioral Healthcare and You
Nicholas Cummings, PhD
Get an overview of the professional and economic factors shaping the future of private practice and the new career opportunities emerging for therapists by:
Reviewing the historical relationship between psychotherapy and the larger healthcare system
Examining the current trends shaping the direction of managed care and integrated mental health
Exploring how the crisis in healthcare today is creating new roles for psychotherapists within the medical system
Describing the knowledge base and other skills that professionals trained in the growing field of behavioral healthcare will need to succeed in a medical practice setting
Looking at how to best position yourself to maximize your earning potential within the healthcare system of tomorrow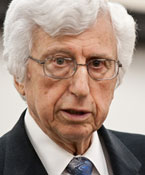 Coaching for Mental Health Professionals
Jeff Auerbach, PhD
Explore what the emerging professional specialty of coaching may have to offer you by:
Learning how to distinguish coaching from psychotherapy
Looking at the opportunities and career prospects in the various types of coaching: Executive coaching, wellness coaching, and personal coaching, among others
Finding out what skills and knowledge make an effective coach
Examining the characteristics of therapists who've been most successful in transitioning to coaching
Understanding the best approaches to finding coaching clients and marketing coaching services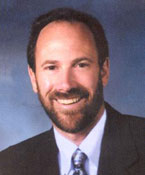 Therapy's Digital Future
DeeAnna Nagel, LPC
Survey the rapidly growing range of technology-delivered alternatives to face-to-face therapy and what they might mean for your professional future by:
Learning about the differences among email, chat, audio, video, and virtual reality as platforms for the therapeutic encounter
Examining the Disinhibition Effect and how it can shape online therapy
Exploring the ethical and legal issues that must be considered when offering online therapy
Discussing how to integrate an online practice into a more traditional practice model to maximize the possibilities for increased income
Defining the distinctive therapeutic challenges faced by online therapists, and the additional skills and training they may require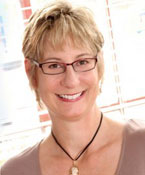 Grow Your Private Practice:
Proven strategies for success
$379.99

Value
Just $199.99 Today — Unbelievable Savings!
Sign up now and get these two bonus CE Seminars — FREE! A $120 value!
The Practice & Business of Coaching: Transform your clinical skills to create a thriving practice
Jonathan Jordan, MSW, LCSW
Discover how to leverage your existing clinical skills to create a thriving and profitable coaching practice. Learn the proven 4-phase coaching process that will greatly boost your confidence to effectively coach others, and transform the lives or your clients. Walk away with numerous business and marketing strategies that you can apply immediately to attract more clients and make your practice financially sustainable. Benefits of becoming a professional coach:
Collect higher fees and escape the hassles of managed care price controls
Freedom and flexibility of creating and controlling your own practice
Reduce your stress by focusing on client strengths, not pathology
Satisfaction of making the kind of difference you really want by working with truly motived clients
Improving the Profitability of Your Practice: Proven business & marketing methods for behavioral health professionals
Jonathan Jordan, MSW, LCSW
Discover specific techniques to substantially improve results in 5 key business areas and greatly increase your practice's bottom line. Apply neuroscience-based research to further enhance the effectiveness of your marketing and give you that competitive edge. Learn how to think like an entrepreneur and attract the type of client you really want.
Gain knowledge of the 3 essential components of effective social-media marketing. Walk away with a "toolbox" full of neuroscience-related marketing strategies that you can apply immediately to generate more income, including:
Proven ways to increase your leads, clients, and profits
The formula for all successful marketing materials
Common mistakes to avoid to save money
A synergistic approach to increase profit
Leverage your psychological training to improve marketing outcomes
Don't you want to know...
The single change on your website that can increase contacts up to 30%
How to generate more income by leveraging the work you already do
How to harness the power of specialization to attract new clients
How to use technology to stay connected with clients who travel or move away
The Next Steps in Advancing Your Practice
Watch your email for your order confirmation
, and get instant access to all course materials, including the bonus materials — all designed to help you increase your financial success while doing the work you love.
Click here for course objectives and outline
.
Review the course materials at your own pace and at your convenience! You'll have unlimited access to all course videos and materials online forever. Plus, use the PESI Mobile™ app to access the course content on-the-go, wherever and whenever you want on your mobile devices.
Instantly collaborate with other professionals on the course materials through interactive message boards. You'll be part of a community of hundreds of practitioners each focused on growing their practice, providing valuable opportunities to share insight and experiences and to build your professional network.
100% Satisfaction Guarantee
Register for this intensive training course without risk. If you're not completely satisfied, give us a call at
800-844-8260
. We're that confident you'll find this learning experience to be all that's promised and more than you expected.
Grow Your Private Practice:
Proven strategies for success
A $379.99

Value
NOW ONLY $199.99