Master these easy-to-follow, evidence-based techniques to virtually eliminate anxiety in as little as 5 minutes for clients with Generalized Anxiety Disorder, phobias, social anxiety, OCD, PTSD, and acute stress reactions!
When your clients are struggling with anxiety, it can feel impossible to convince their brains that they're safe when their racing heart, tense muscles, and tight stomach are all signaling danger.
To change the stubborn beliefs behind your client's anxiety, sometimes we need to
go beyond cognitive methods and the standard relaxation techniques
… integrating a fresh set of skills to
calm the sensations in the body and deal with negative thoughts and distressing emotions
.
That's the power of Emotional Freedom Techniques (EFT), to work with both the rational side of the brain AND the emotional side of the brain to rapidly reduce distress.
Not sure about trying EFT Tapping? Some of the strongest proponents of the approach have admitted to being skeptical of its effectiveness at first… until they saw how truly transformative it was, both in their own lives and the lives of their clients.
Give Your Clients the Gift of
Emotional Freedom from Anxiety
In this entertaining and interactive online video course featuring world-leading EFT experts, you'll learn how to apply
effective, mind-body EFT techniques
in your practice to
help your clients find relief from their struggles with anxiety
.
Try these innovative techniques yourself and learn how to
quickly deliver the relief your clients are searching for!
Emotional Freedom Techniques (EFT) and Tapping
Evidence-Based, Mind-Body Treatment Approach for Anxiety, Trauma & More
$499.97

Value
Just $399.97 Today— Unbelievable Savings!
Plus, earn up to 15.5 CE Hours included in the course tuition.
Building on healing principles used over thousands of years, the Emotional Freedom Technique (EFT) integrates mind-body interventions, proven to quickly reduce anxiety in over 100 recent research studies and 3 meta-analyses.

Through light tapping and gentle touch, your clients can learn to lower their anxiety levels dramatically in as little as 5 minutes and help resolve longstanding traumas and fears that are otherwise difficult to treat.

In this exclusive online video training course, you'll learn EFT, step by step, through these nine comprehensive modules.

Join International Certified Master EFT Trainer, Robin Bilazarian, for…
Emotional Freedom Technique (EFT): Origins and Research
How applying pressure to strategic points on the body and integrating cognitive principles can decrease anxiety and other distressing emotions for your clients in just minutes
The 5 simple steps to applying EFT with your clients and reducing their emotional distress
How the "table top" analogy can guide the direction of your treatment and help resolve difficult to treat issues
How to disguise these effective techniques so your clients can use them in high-stress situations without others even noticing
EFT to Eliminate Phobias
How to treat phobias through real-life EFT demonstrations that showcase the "first or worst" strategy
How "borrowing benefits" can help clients reduce their anxiety while simply watching others perform EFT, making these techniques even easier to apply at home between sessions
The 2 main categories of phobias your clients present with and how to treat them
EFT for Stress, Generalized Anxiety Disorder, and Panic
How to use tapping to reduce anxiety even when it's generalized to many different stressors
The 3 best times to utilize EFT in therapy
The extremely simple "3 by 3" technique your clients can use to lower their stress levels quickly
EFT for Social Anxiety and Building a Social Skill Set
The 2-pronged approach for quickly reducing your clients' social anxiety, improving both their social skills and their anxiety levels
How to help your clients when they're anxious about not knowing what to say in conversation
How to use the 4 layers of communication to move your clients from small talk to more meaningful conversations, helping them build strong, lasting relationships
EFT for Acute and Longstanding Trauma
How using the "mind-body sweep" allows you to work through trauma and severe emotional distress in a less unsettling way
What techniques to try next if clients don't respond initially to tapping and gentle pressure
How EFT was used to effectively treat veterans with PTSD (and how you can model this with your own clients)
Join renowned psychologist and expert trainer, Robert Schwarz, for…
Energy Psychology Exercises and the Mind-Body Connection
How energy psychology techniques help clients regulate their affect and treat longstanding issues
The 4 basic steps to reducing anxiety and distress using EFT (and next steps for more advanced practitioners)
The real source of trauma-based symptoms and how to address it directly
The Eco-Systemic Model of PTSD: The Difference Between Resolution and Distress After Trauma
Why PTSD seems to get worse over time and how to help your clients resolve their trauma symptoms
The major difference between clients who develop PTSD and those who continue to function well after trauma (and how to use this to help your clients regulate their affect)
How 7 contributing factors intersect to help your clients cope and move past traumatic events
Potential Neuroscience Mechanisms of Energy Psychology for Trauma and Anxiety
How integrating evidence-based insights from acupuncture can help your clients reduce anger, anxiety, and feelings of guilt and shame
How serving as the "regulator" of information and energy in therapy can help your clients feel safer and less overwhelmed
How changing the tone and tempo of your voice can set your clients up for new insights
Memory Reconsolidation
The 3 steps needed to change your client's memories of past traumas
How to "mismatch the memory" to make the circuits in the brain more open to new learning and less emotionally charged
Why exposure alone doesn't lead to lasting improvements in distress (and how to replace distressing memories with a new experience)
BONUS — Enroll Today and You'll Get This FREE Bonus CE Video Training (Valued at $99.99)

FREE CE Video – Energy Psychology Enters the Mainstream: A Power Tool for Your Practice
Renowned psychologist, Dr. David Feinstein puts these transformative techniques into practice and shows you exactly how to integrate a variety of them with your clients to effectively treat PTSD, anxiety issues, relationship conflict, and other difficult to treat concerns.
Through engaging live demonstrations, you'll learn…
How to integrate EFT with your current methods, helping your clients feel less reactive and emotionally overwhelmed while feeling more empowered with effective new tools
How to use EFT interventions successfully while addressing multiple symptoms
How to sequence the steps of EFT to help your clients get the best results possible
Emotional Freedom Techniques (EFT) and Tapping
Evidence-Based, Mind-Body Treatment Approach for Anxiety, Trauma & More
$499.97

Value
Just $399.97 Today — Unbelievable Savings!
Amazing Results!
"This seminar was very effective and useful. I will be using EFT in my psychotherapy practice."
— Joseph, Counselor
Amazing Results!
"Very informative and well done. I liked her approach and hands on learning. I enjoyed that we practiced it."
— Sofia, Counselor
Amazing Results!
"I learned a great deal. Very useful tool."
— Susan, Marriage & Family Therapist
Get to Know the Course Experts – Robin Bilazarian and Dr. Robert Schwarz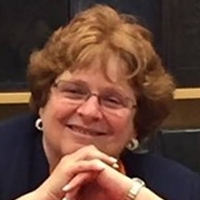 With passion and humor, brief therapy expert, author and lecturer Robin Bilazarian, LCSW, DCSW, DCEP, AAMET (Diplomate in Energy Psychology) and International Certified Master EFT Trainer shares a wealth of knowledge and her 20-year experience integrating EFT into mainstream mental health treatment. Her book on this topic is Tapping the Mighty Mind – Simple Solutions for Stress, Conflict and Pain. Her passion is to bring these rapid, thorough and gentle meridian and cognitive-based techniques into mainstream clinical mental health treatment.

She obtained her MSW degree from the University of Pennsylvania and the University of North Carolina/Chapel Hill and interned at Duke Medical Outpatient Psychiatry. Her 30 plus years of clinical practice includes employment in all levels of mental health treatment, including using EFT in a community mental health center and now, with medical staff. She was recruited to bring these highly effective, short-term techniques to medical staff and medical students in a regional trauma hospital where she runs numerous internal and external EFT workshops including psychiatric rounds and community conferences. She also has a private practice for the past 30 years. She speaks nationally and internationally on this topic and presents frequently for NASW and Rutgers University. She is a sought-after expert in working with anxiety spectrum disorders.

Speaker Disclosures:
Financial: Robin Bilazarian is in private practice. She has an employment relationship with Cooper University Hospital. Ms. Bilazarian receives a speaking honorarium from PESI, Inc.
Non-Financial: Robin Bilazarian has no relevant non-financial relationships to disclose.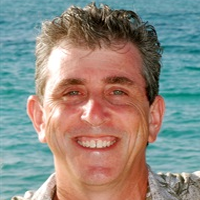 Robert Schwarz, PsyD, DCEP, is a licensed psychologist and master therapist and trainer who has been practicing for over 30 years. He is the Executive Director of the Association for Comprehensive Energy Psychology (energypsych.org). He has been teaching trauma treatment as well as energy psychology approaches for over 20 years. He has presented workshops internationally on trauma, Ericksonian hypnosis, brief therapy and energy psychology. He is the author of Tools for Transforming Trauma, and PTSD: A Clinician's Guide, as well as a book on couples work We're No Fun Anymore and numerous articles and videos. Dr. Schwarz has organized over 20 conferences on treating trauma, Energy Psychology, Ericksonian Hypnosis and brief therapy training over 15,000 therapists. He is a clinical member of AAMFT, an approved consultant in Hypnosis, and a diplomat in Comprehensive Energy Psychology. He is known for his ability to provide specific clinical skills within an integrative model. Participants consistently comment that his workshops are engaging and entertaining, full of humor as well as deeply moving demonstrations.

Speaker Disclosures:
Financial: Robert Schwarz has an employment relationship with ACEP (Association for Comprehensive Energy Psychology). He receives a speaking honorarium from PESI, Inc.
Non-financial: Robert Schwarz is a clinical member of the American Association of Marriage and Family Therapy.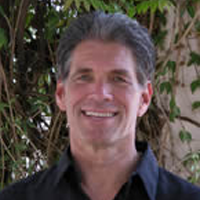 David Feinstein, PhD is a clinical psychologist and 9-time national award-winner for his books on consciousness and healing. He and his wife established the world's largest organization teaching energy medicine, and their latest book, The Energies of Love, achieved best-seller status on the NY Times Relationship List. He has also written more than 100 articles in the professional literature.

Dr. Feinstein has served on the faculties of The Johns Hopkins University School of Medicine, Antioch College, and the California School of Professional Psychology. In addition, he received the 2002 and 2012 "Outstanding Contribution" Award from the Association for Comprehensive Energy Psychology, the U.S. Book News Award for the Best Psychology/Mental Health Book of 2007, the 2015 "Outstanding Leadership" Award from the Canadian Association for Integrative and Energy Therapies, and the Infinity Foundation's 2013 "Spirit Award" (with his wife) for their contribution to "the evolution of consciousness" and its "impact on society."

Speaker Disclosures:
Financial: David Feinstein has an employment relationship with Inner Source. He receives a speaking honorarium from PESI, Inc.
Non-Financial: David Feinstein has no relevant non-financial relationships to disclose.
The Next Steps in Advancing Your Practice
Watch your email for your order confirmation
, and get instant access to the comprehensive videos, handouts, and bonus materials to master evidence-based, mind-body techniques that can reduce your clients' anxiety levels in as little as 5 minutes.
Click here for course objectives and outline
.
Review the course materials at your own pace and at your convenience! You'll have unlimited access to all course videos and materials online forever. Plus, use the PESI Mobile™ app to access the course content on-the-go, wherever and whenever you want on your mobile devices.
Instantly collaborate with other professionals on the course materials through interactive message boards. When you register for this course, you'll join a community of hundreds of practitioners all focused on integrating these effective techniques into their practice, providing valuable opportunities to share insight and experiences and to build your professional network.
100% Satisfaction Guarantee
Register for this intensive training course without risk. If you're not completely satisfied, give us a call at
800-844-8260
. We're that confident you'll find this learning experience to be all that's promised and more than you expected.
Emotional Freedom Techniques (EFT) and Tapping
Evidence-Based, Mind-Body Treatment Approach for Anxiety, Trauma & More
$499.97

Value
Just $399.97 Today — Unbelievable Savings!
Plus, earn up to 15.5 CE Hours included in the course tuition.